'The Snowman' Director Says 15% Of The Script Wasn't Even Filmed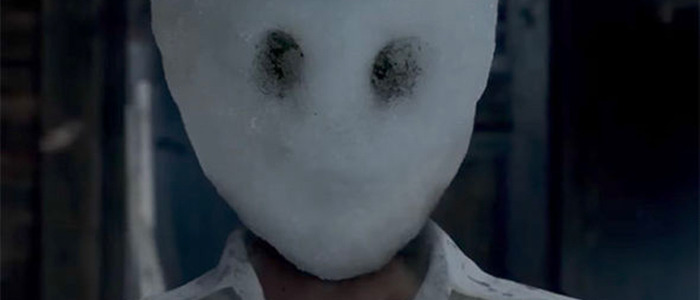 The Snowman isn't even in wide release yet and it's already been met with a chilly reception. U.K. critics who got to see the film early have panned it across the board, and it looks like American critics aren't going to be much kinder. Now The Snowman director Tomas Alfredson seems to be doing a bit of damage control, explaining script issues hampered the project.
Do you want to see The Snowman? If not, I don't blame you. Despite featuring one hell of a cast, including Michael Fassbender, Rebecca Ferguson, Charlotte Gainsbourg, Val Kilmer and J. K. Simmons, the film looks kind of lackluster, and with a current ranking of 26% on Rotten Tomatoes, there's a fairly good chance The Snowman is going to disappoint.
Following the adventures of Detective Harry Hole, The Snowman pits Fassbender against a serial killer who has been in hiding for decades. The project, adapted from a popular novel by Norwegian crime-writer Jo Nesbø, had been kicking around Hollywood since at least 2015 and Martin Scorsese was attached to direct at one point.
Eventually, Scorsese left the director's chair and stayed on as an executive producer, with director Tomas Alfredson, who helmed Let The Right One In and Tinker Tailor Solider Spy, stepping in to take his place. While the film had previously been in development under Scorsese's hand, when it came time for Alfredson to get to work, things became rushed. So rushed, in fact, that by the time filming began they were unable to use at least 10-15% of the script from writers Hossein Amini, Peter Straughan and Søren Sveistrup.
Speaking with NRK (by way of Collider), Alfredson equates making the film to putting together a jigsaw puzzle with missing pieces:
"It happened very abruptly," he said. "Suddenly we got notice that we had the money and could start the shoot in London.. Our shoot time in Norway was way too short. We didn't get the whole story with us and when we started cutting we discovered that a lot was missing... It's like when you're making a big jigsaw puzzle and a few pieces are missing so you don't see the whole picture."
Sounds like it's going to be a good movie! While Alfredson is willing to concede several problems with the film, one thing he will apparently not abide is criticism over The Snowman's inaccurate depiction of Norwegian geography:
"It's not a documentary about the geography of Norway...I wanted to make a fictive thriller. So even if not everything is geographically correct, I don't give a shit."
Will The Snowman turn out to be as disappointing as feared, or will it end up being a nice surprise, an underrated film that deserves to find an audience? You can decide for yourself when The Snowman opens October 20, 2017.