'I Love You, Daddy' Trailer: Louis C.K. Does His Best Woody Allen Impression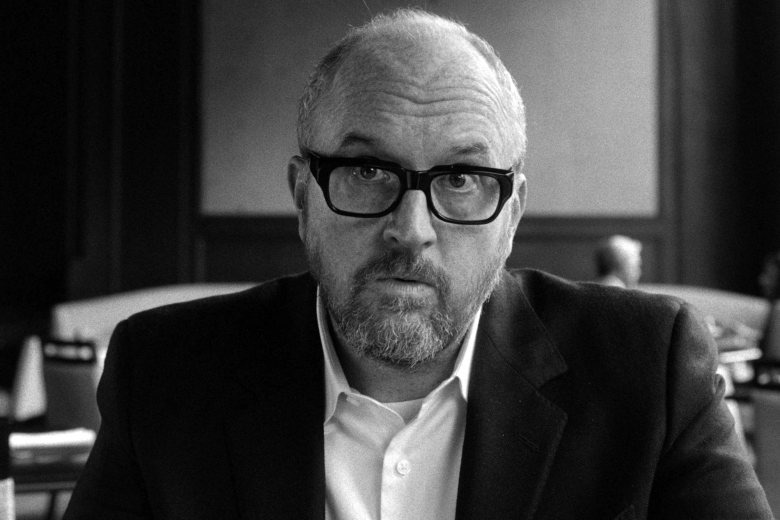 In FX's Louie and the digitally distributed Horace and Pete, stand-up comic Louis C.K. revealed himself to be one of the most inventive, malleable, and downright unpredictable filmmakers working at the moment. Not bad for a guy whose last feature film as a director was 2001's Pootie Tang.
His new movie, I Love You, Daddy, premiered at the Toronto International Film Festival in September and was immediately scooped up by The Orchard for release later this year. Now, the first trailer for the movie has arrived and it finds C.K. making a movie that looks like a Woody Allen production while also looking like it could be a commentary on Woody Allen (and maybe even on himself). The think pieces will be unreal.
No official plot synopsis exists yet for I Love You, Daddy, but the story seems straightforward enough. C.K. plays a formerly schlubby guy turned wealthy TV writer (shades of himself?) who works to keep his 17-year old daughter (Chloë Grace Moretz) away from a famous film director (John Malkovich) with a thing for younger women. Pamela Adlon, Charlie Day, Helen Hunt, and Edie Falco co-star, making this one very impressive ensemble of sometimes under-utilized talent.
I Love You, Daddy Trailer
This may look like a pretty light comedy, but there's a shocking amount to unpack here. First, there's the film's style: that black and white cinematography recalls Woody Allen's Manhattan while the dialogue, joke delivery, and even font presentation recall...well, every other Woody Allen movie ever. Much like how Louie often felt like an excuse for C.K. to pay tribute to various filmmakers and their eclectic styles (remember when he brought in David Lynch as an actor and the show became downright Lynch-ian as a result?), I Love You, Daddy feels like a love letter to Allen, a filmmaker whose work looms large over the modern comedy landscape. This is all surely intentional.
And yet, Allen is also shrouded in controversy, having been accused of sexual abuse by his daughter, Dylan Farrow (and his fumbling statements on Harvey Weinstein haven't helped matters). So, by default, the Malkovich character in I Love You, Daddy can't help but feel like an Allen stand-in in a movie that is already clearly inspired by Allen's work. The fact that C.K.'s character seems to idolize him, only to realize that he's a lecherous predator, can't help but feel like commentary. How do you react when someone whose work is so important to you reveals themselves to be a monster?
This is before you even tackle the allegations C.K. has faced and steadfastly refused to comment on. In other words, this movie looks like Louis C.K.'s process of figuring some stuff out. Or something. Man. All of this from the trailer. We're probably going to have much larger conversations about this when people actually get a chance to see it.
I Love You, Daddy opens in limited release on November 17, 2017 before expanding in December.