Han Solo Movie Officially Titled 'Solo: A Star Wars Story,' Wraps Production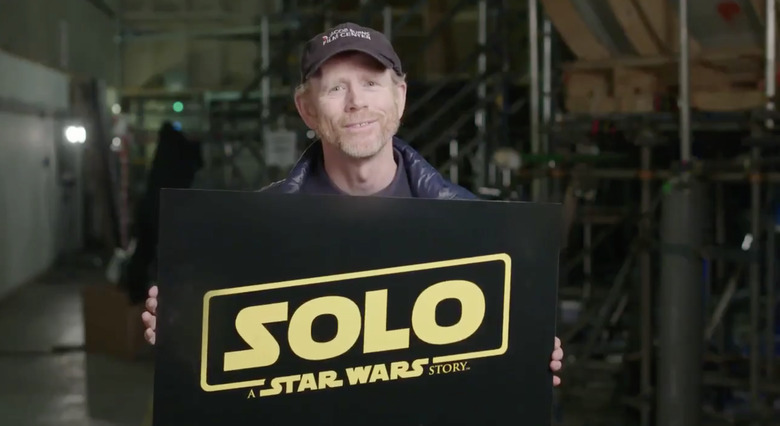 The embattled production of the Star Wars spin-off following the adventures of a young Han Solo (played by Alden Ehrenreich) has finally wrapped and director Ron Howard has announced its official title: Solo: A Star Wars Story.
Howard posted a video on Twitter announcing that the production, which began shooting under directors Phil Lord and Chris Miller, has wrapped. He thanked the cast, crew, and fans for their anticipation of the Star Wars anthology film, which follows in the footsteps of Rogue One: A Star Wars Story, and joked, "Can I say the title?" The movie had been without an official title since the project was first announced over two years ago.
Hey #Twitterville we just wrapped production so here's a special message #StarWars pic.twitter.com/8QJqN5BGxr

— Ron Howard (@RealRonHoward) October 17, 2017
Howard then was handed a sign by a Wookiee that reads Solo: A Star Wars Story, which he showed to the screen.
"I'll see you next year," he said.
The name was confirmed by StarWars.com, which released the official logo for the film below.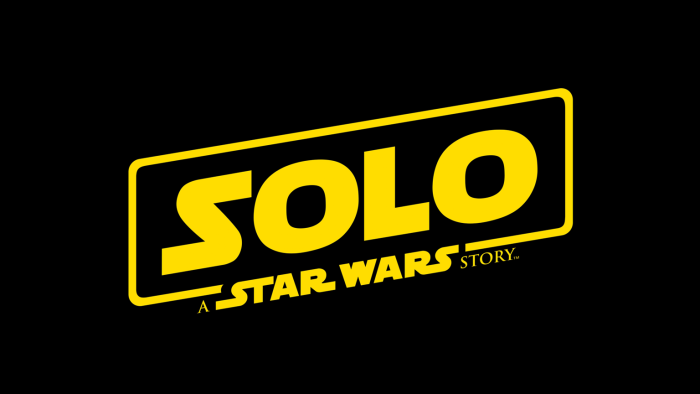 Solo: A Star War Story, has been plagued by behind-the-scenes conflicts since production began in January of this year, with directing duo Lord and Miller clashing with Lucasfilm President Kathleen Kennedy over the tone and direction of the prequel film. Lord and Miller were ultimately fired from the movie with only a few weeks left to production — with reports soon emerging that they wanted to bring the irreverent comedic tone they were famous for with Lego Movie and 21 Jump Street to Star Wars.
Howard, an old friend of George Lucas and an established filmmaker in Hollywood, soon stepped in to finish production and conduct reshoots on the Han Solo movie. But with a director change happening so late in the game, it was uncertain whether Solo: A Star Wars movie would be able to make its original release date in May of 2018, or whether the story would remain intact from Lord and Miller's version. Indeed, we saw some casting and story changes happening soon after Howard took over — though the rest of the production went smoothly from then on. But the finalizing of production indicates that Solo: A Star Wars Story will still make its original release date. That date is still listed on StarWars.com.
Solo: A Star Wars Story follows the young smuggler before he gets embroiled in the fight against the Empire in the original Star Wars trilogy, and will also star Donald Glover, Woody Harrelson, Emilia Clarke, Thandie Newton, Phoebe Waller-Bridge, and Paul Bettany.
Solo: A Star Wars Story is set to open in theaters on May 25, 2018.