Superhero Bits: Inhumans Ratings Still Falling, Justice League Tickets On Sale Soon & More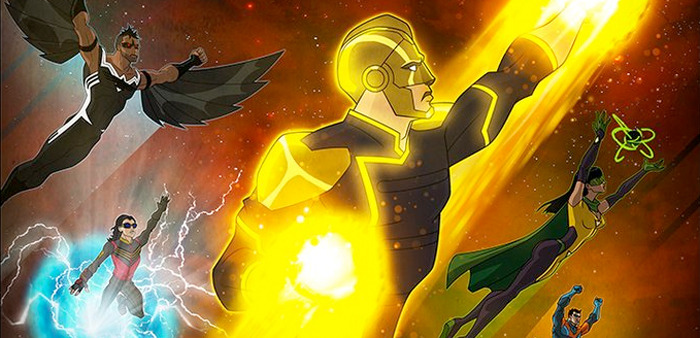 How are the ratings for Marvel's Inhumans doing after a few weeks? When will Justice League tickets go on sale? What did director David Fincher say that disparaged Marvel Studios and other blockbusters? Which Justice League superhero is getting the social media spotlight this week? What does the granddaughter of Wonder Woman creator Professor Marston think of the new biopic? All that and more in this edition of Superhero Bits.
Get a sneak peek at "Tribute," the second episode of the current sixth season of Arrow, coming this Thursday.
James Wan says Patrick Wilson completed his time shooting Aquaman before the weekend began last week.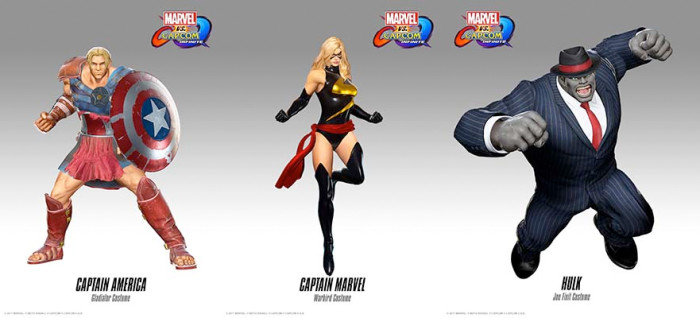 Marvel vs Capcom: Infinite will bring some new player skins like those above into the game beginning October 17.
What's in store for Supergirl, Arrow, The Flash and DC's Legends of Tomorrow for their fourth episodes?
Here's a preview of "The Blade's Path," the fifth episode of the current fourth season of Gotham, coming this week.
Marvel's Inhumans has lost roughly 1.5 million viewers since the season premiere, so don't count on a renewal.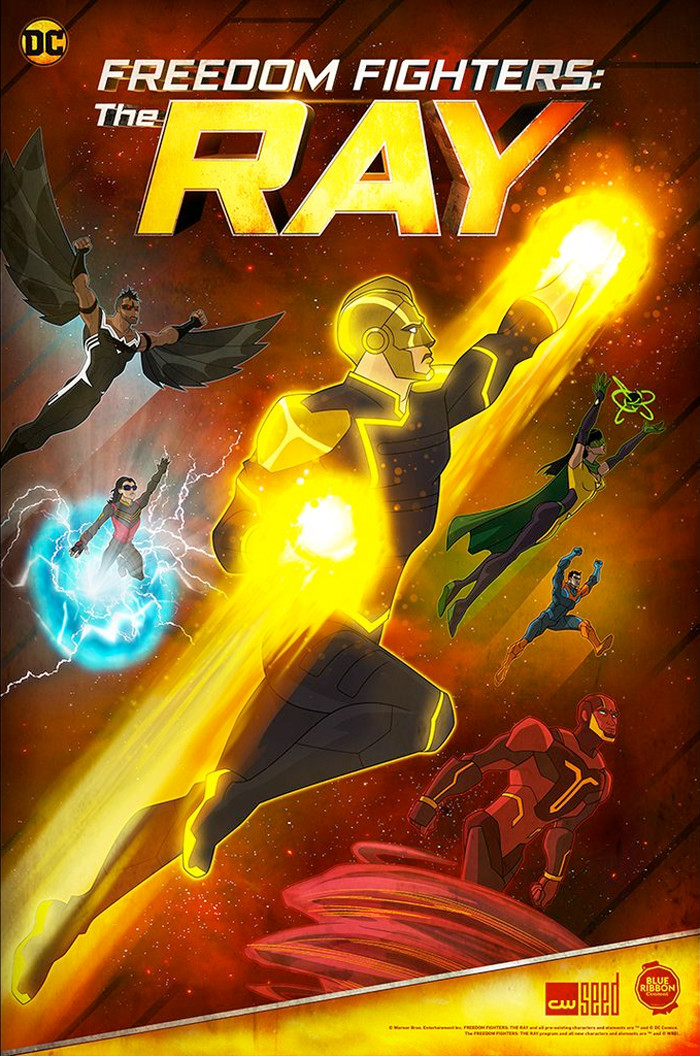 The CW Seed revealed a teaser poster for their upcoming animated series The Ray, arriving online later this fall.
Kevin Smith provided his perspective on the progression and evolution of the DC Extended Universe so far.
Due to the amount of graphics and images included in Superhero Bits, we have to split this post over THREE pages. Click the link above to continue to the next page of Superhero Bits.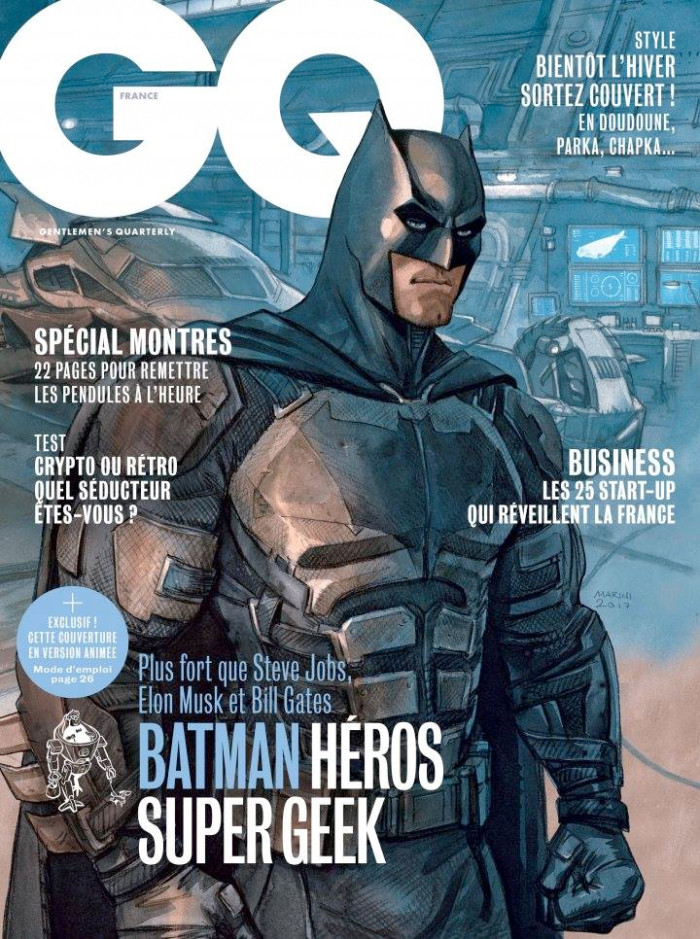 Artist Enrico Marini revealed the artwork he designed for an upcoming Justice League cover story in GQ magazine.
The granddaughter of Wonder Woman creator Dr. William Moulton Marston has denounced the recent biopic.
Geoff Johns takes fans on a guided tour of Doomsday Clock, providing plenty of insight into the Watchmen revival.
Paul Rudd and Evangeline Lilly are teamed up as the titular duo in new Ant-Man and the Wasp set photos.
Special Announcement from Ezra Miller: It's #TheFlash Week! ⚡️ #JusticeLeague pic.twitter.com/DIjXb6ual0

— Justice League Movie (@justiceleaguewb) October 16, 2017
Justice League promotion is showing off some goods featuring Ezra Miller as The Flash throughout this week.
The Social Network director David Fincher threw some shade at Marvel and other blockbusters in a recent interview.
Check out a new Thor: Ragnarok TV spot featuring new footage of Cate Blanchett as Hela the goddess of death.
Justice League tickets will go on sale starting sometime at the end of October, according to the AMC Theatres chain.
Due to the amount of graphics and images included in Superhero Bits, we have to split this post over THREE pages. Click the link above to continue to the next page of Superhero Bits.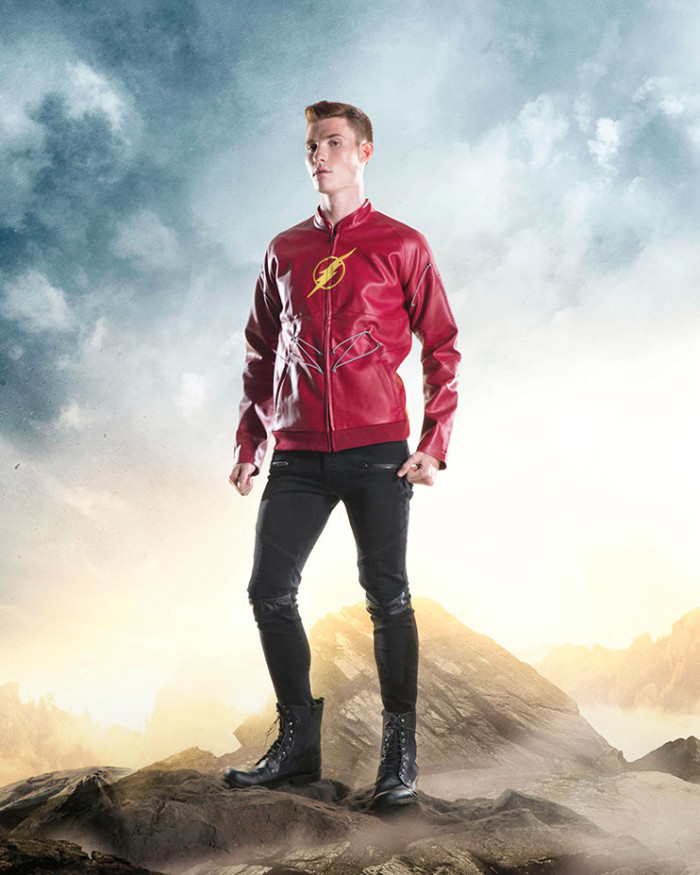 Hot Topic has a collection of Justice League jackets coming out this year, including this one inspired by The Flash.
#jointheleague Just announced! I've designed a series of collector coins for the #JUSTICELEAGUE movie with the @canadianmint ! Go to www.mint.ca/dccomics to learn more! Colors by the incredible Brad Anderson. Can't wait to show you all the designs which will be revealed at the Central Canada Comic Con on Oct 27! #dccomics #batman #superman #wonderwoman #cyborg #aquaman #flash #justiceleague #dccomics #coins #mint #comicbooks #comics #art
There's a series of collectible coins from Canadian Mint coming this fall, featuring the heroes of Justice League.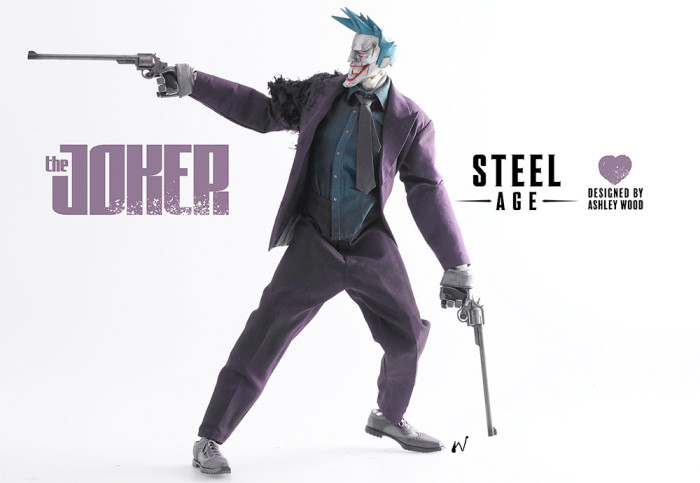 The DC Steel Age statue of The Joker from Sideshow Collectibles has LED eyes, two guns, and two 'Bang' signs.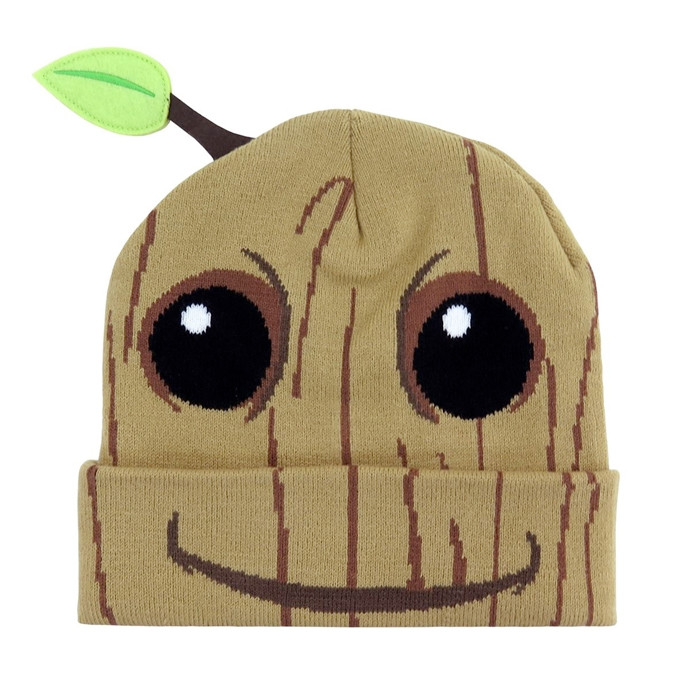 You can be Groot too with this cuffed beanie featuring the face of the beloved Guardians of the Galaxy tree pal.
Read the previous edition of Superhero Bits right here.