'Mindhunter' Season 2 Will Investigate The Atlanta Child Murders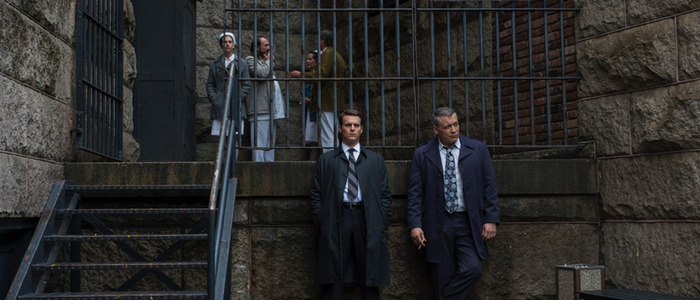 I have yet to watch Netflix's new thriller series Mindhunter, but /Film's own Chris Evangelista wrote a rave review of the first season, which debuted a few days ago. In his conclusion, he noted that the show's true crime roots and its late '70s setting leave the door open for a number of possibilities for future seasons. And now we know where the second season is heading.
Mindhunter season 2 will examine a string of 28 murders (mostly children and adolescents) that rocked Atlanta, Georgia between 1979 and 1981. While the show itself is heavily fictionalized, it looks like real-world crimes will continue to inspire its storytelling and characters for the foreseeable future.
This news comes from a slightly off-kilter place: a Billboard interview with series composer Jason Hill and executive producer/director David Fincher that is mostly about the show's use of music. However, while discussing how the show's soundscape will evolve, this little nugget dropped out:
"Next year we're looking at the Atlanta child murders, so we'll have a lot more African-American music which will be nice. The music will evolve. It's intended to support what's happening with the show and for the show to evolve radically between seasons."
This makes sense for a number of reasons. Mindhunter begins in 1977 and follows two FBI agent as they interview serial killers around the country and build the foundation for criminal profiling. While Jonathan Groff's Holden Ford is a creation of the show, he is based on real agent John E. Douglas, who helped investigate the original Atlanta killings and was censured by the FBI following the case for his misconduct (you can find the details online if you don't consider real life to be a spoiler). So this tragic series of killings began two years after the events of the first season and involved the actual guy that the show's main character is based on. That indeed sounds like the next logical step for the series.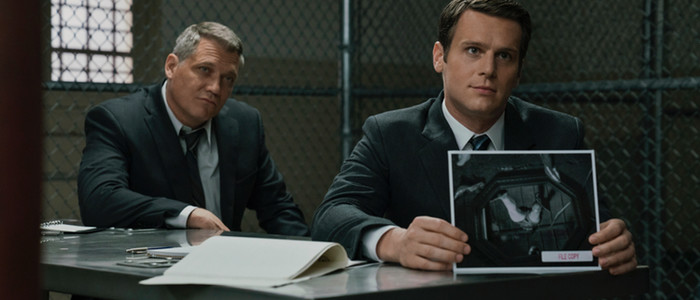 What Happened During the Atlanta Child Murders?
The Atlanta Murders of 1979-1981, or the Atlanta Child Murders, began with the disappearance of two children four days apart in the summer of 1979. Both were found dead in the woods in July. Two more children were murdered in 1979. Dozens of victims followed in 1980 and 1981, with the killer eventually murdering several adults as well. There were at least 28 victims tied to the same killer, but some estimates suggest 30 or more victims. The exact number remains unknown.
The killings ended when Wayne Williams was arrested following an FBI stakeout in 1981. He was  tried for two of the murders (both of them adults) and was sentenced to two consecutive life sentences in prison. While Williams maintains his innocence, modern DNA evidence has only strengthened the cast against him, tying him to child victims whose murders he was never officially tried for.
What we don't know is if Mindhunter season 2 will use these real-life killings for an individual episode or if it will be part of a larger plot that becomes the focus of the season as a whole. After all, as Chris noted in his review, this is a heavily serialized show and one that could easily take its time with a single case:
While showrunners have recently fallen back on the pithy response that they treat their shows as series-length films, this concept applies quite nicely to Mindhunter. Whether or not you think that's a good thing depends on you. If you're looking for something with episodes that stand alone, Mindhunter is not for you. This is a heavily serialized show, with each episode informing the next; each moment serving as one piece in an ever-expanding puzzle. It is to Mindhunter's credit that the show's writers find a way to make all of this come together quite nicely without the series ever feeling as if it's spinning its wheels. Most (in fact, almost all) Netflix series have a tendency to overstay their welcome. Mindhunter is the first Netflix show in recent memory that I actually wanted much more of.
We don't know when Mindhunter season 2 will arrive, but I'd put money on 2018.