'The New Mutants' Will Be The First In A Trilogy Of X-Men Horror Movies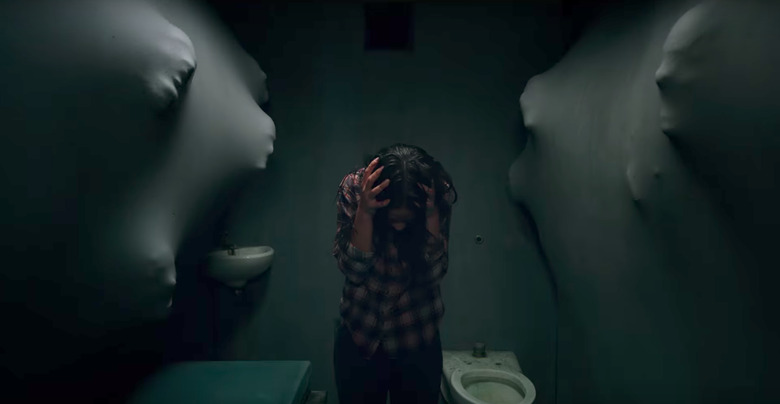 The New Mutants director Josh Boone is nothing if not efficient, beginning production for his X-Men spin-off film earlier this summer, releasing a trailer last week, and now revealing that the horror-inspired superhero movie is the first in a planned trilogy.
In the superhero genre, where films are planned years in advance, this is nothing new. But Boone's pitch for a New Mutants trilogy revolves less around plot ideas than it does genre ideas — with each New Mutants movie taking around a different horror subgenre. So if you're not on board with the Nightmare on Elm Street meets Stranger Things supernatural horror of the trailer, don't worry: you'll have plenty to look forward to.
Boone talked to IGN about how the idea for The New Mutants was conceived, explaining that the majority of the inspiration for the movie came from comics by Bill Sienkiewicz and Chris Claremont, "so it's very much when New Mutants became dark and surreal and more horror driven."
While that surrealism was reflected in the first trailer for his film, Boone is eager to explore other subgenres within horror in the next two New Mutants movies, which he revealed was part of his original pitch to 20th Century Fox (via io9):
These are all going to be horror movies, and they're all be their own distinct kind of horror movies. This is certainly the 'rubber-reality' supernatural horror movie. The next one will be a completely different kind of horror movie.
Our take was just go examine the horror genre through comic book movies and make each one its own distinct sort of horror film. Drawing from the big events that we love in the comics.
With horror undergoing a sort of popular renaissance, appealing to more types of audiences than ever (including yours truly), it's smart for Boone to tap into the horror zeitgeist. It and Get Out are two of 2017's biggest blockbusters and the success of the high concept slasher Happy Death Day over the weekend suggest that The New Mutants is on to something.
Boone's genre-focused strategy is an intriguing, and surprisingly never-before-done, approach to superhero movies that may lend credence to the theory that the convoluted nature of X-Men cinematic universe actually allows room for the most creative and audacious individual films or TV shows. If Boone can pull off a self-contained horror film with each of his New Mutants films, his trilogy could be a breath of fresh air in the rapidly expanding (and often confusing) X-Men universe.
The New Mutants is set to open in theaters on April 13, 2018.