'The Strangers 2' First Look: New Title And Release Date Announced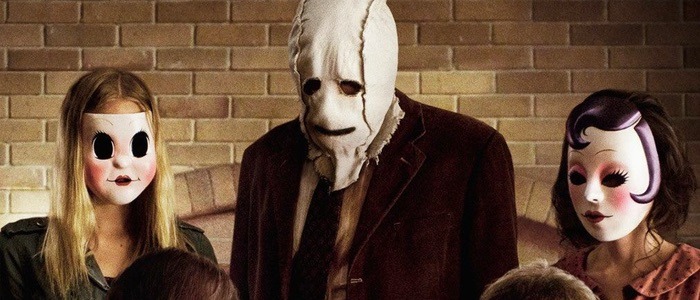 Remember The Strangers? The 2008 home invasion movie that pitted Liv Tyler against a trio of masked creeps and did so with style? The horror film is finally getting a sequel, and that sequel now has an official title. So put your plastic mask on and read on for all The Strangers 2 info you can stand.
In The Strangers, Liv Tyler and Scott Speedman played a couple whose relationship problems were put on hold when a trio of masked killers invaded their home. At one point, Dennis from It's Always Sunny in Philadelphia (Glenn Howerton) showed up for a few seconds and then died. The anonymous murderers, dubbed Dollface, The Man in the Mask, and Pin-Up Girl, terrorized Tyler and Speedman during one long, bloody night, and the results were not pretty. The film was incredibly effective, full of ominous shadows and killer production design. It was also a hit with audiences, earning $82.4 million at the box office worldwide. But a sequel, which is inevitable for any hit horror movies these days, never materialized.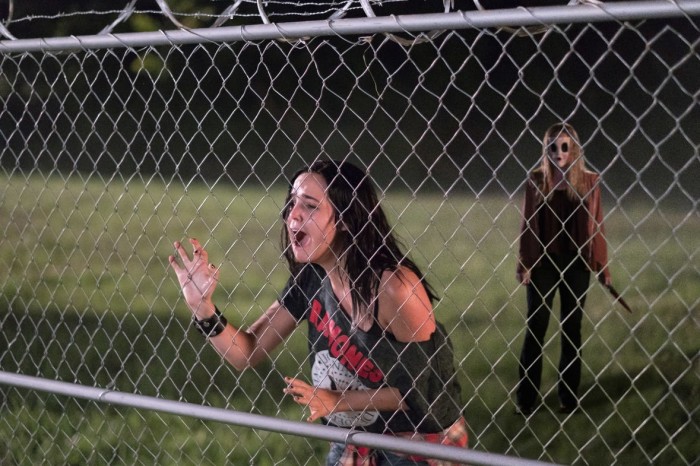 Until now! While a sequel was first announced in 2015, the actual film's production didn't get off the ground until recently. Now we have our first real look at the film, as well as an official title and a release date. Strangers: Prey at Night is helmed by 47 Meters Down director Johannes Roberts, with original Strangers director Bryan Bertino co-writing the script and featuring a cast that includes Christina Hendricks, Martin Henderson, Bailee Madison, and Lewis Pullman. In the first official image for the film, Madison's character Kinsey finds herself fenced-in as Dollface just chills in the background, as masked killers tend to do.
This first image hints that the Strangers sequel will be trying something different and moving outside a bit, while the first film was almost entirely confined inside one house. Screen Rant has the film's official synopsis, which sounds a bit like The Hills Have Eyes:
"A family's road trip takes a dangerous turn when they arrive at a secluded mobile home park to stay with some relatives and find it mysteriously deserted. Under the cover of darkness, three masked psychopaths pay them a visit to test the family's every limit as they struggle to survive."
Whether or not the Strangers sequel will reference the first movie at all or stand on its own, serving as something of a reboot, remains to be seen. We'll know for certain when Strangers: Prey at Night opens March 9, 2018.