'Gigantic' Canceled By Disney Animation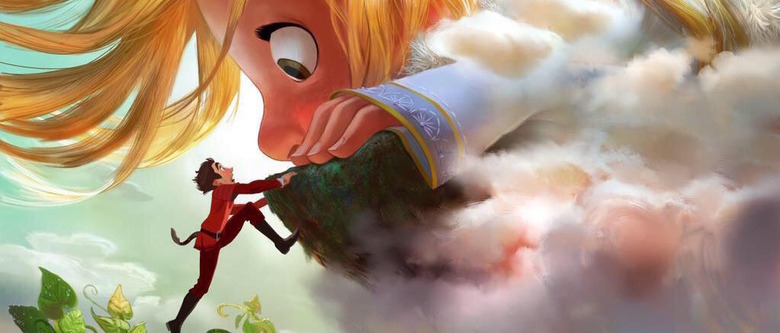 It's not often that you see a movie studio like Disney cancel a big budget animated film this far into production, but it happens. Gigantic, Walt Disney Animation's take on the Jack and the Beanstalk fairy tale (in which Jack befriends a female giant), is no longer on the way.
The project was first announced in 2015 and has had a troubled road to the big screen, having been delayed twice on the release calendar. Inside Out writer Meg LeFauve was brought on board as co-director to help rework the movie, but apparently the story was not up to Disney's quality standards. Why was Gigantic canceled?
Walt Disney Animation Group president Ed Catmull issued a statement to THR saying the following:
"It's impossible to know when we begin a project how the creative process will unfold, and sometimes, no matter how much we love an idea or how much heart goes into it, we find that it just isn't working. With Gigantic, we've come to that point, and although it's a difficult decision, we are ending active development for now. We are focusing our energies on another project that has been in the works, which we'll be sharing more about soon, now set for Thanksgiving 2020."
Set in Spain during the Age of Exploration, the film was to follow the story of Jack, who discovers a world of giants hidden within clouds. In this version of the classic fairy tale, Jack befriends an 11-year old, 60-foot tall female giant named Inma. Described at D23 Expo as "fiery, feisty and a lot to control," Irma treats Jack like a living doll. We also knew that the story's antagonists were to be 120 foot tall Storm Giants.
The project was in development since 2013 and initially had the title "Giants." Gigantic was being developed as a musical, with songs written by Kristen Anderson-Lopez and Robert Lopez, who previously wrote the music for Frozen, for which they won the Academy Award for Best Original Song. Tangled helmer Nathan Greno was directing the film alongside Meg LeFauve.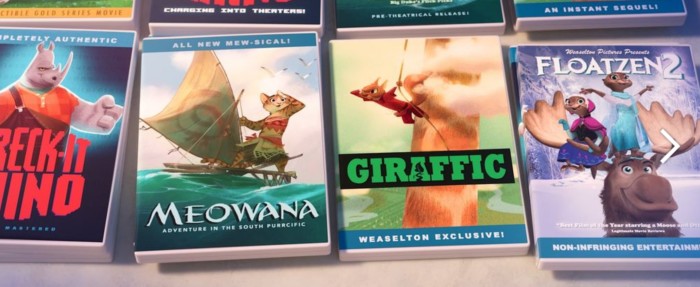 Disney pushed the release date up to November 25, 2020, from its initial November 21, 2018, calendar date. Ralph Breaks the Internet: Wreck-It Ralph 2 took over the vacant slot and, interestingly, that's not the only connection to director Rich Moore. There was a reference to Gigantic in co-director Moore's Zootopia – among Duke Weaselton's bootleg DVDs was an animal movie version of Gigantic called Giraffic, depicting Jack as a squirrel climbing a giraffe neck as the stand-in for a beanstalk.
It's not uncommon for the animation development process to lead to delays and revamps, but it's not often that a film gets this far along in development only to be removed from the release calendar entirely. This puts Gigantic in the company of other animated movies like Newt and King of Elves, which were also yanked from the schedule after years of development.