'American Horror Story: Cult' Review: 'Mid-Western Assassin' Shoots Itself In The Foot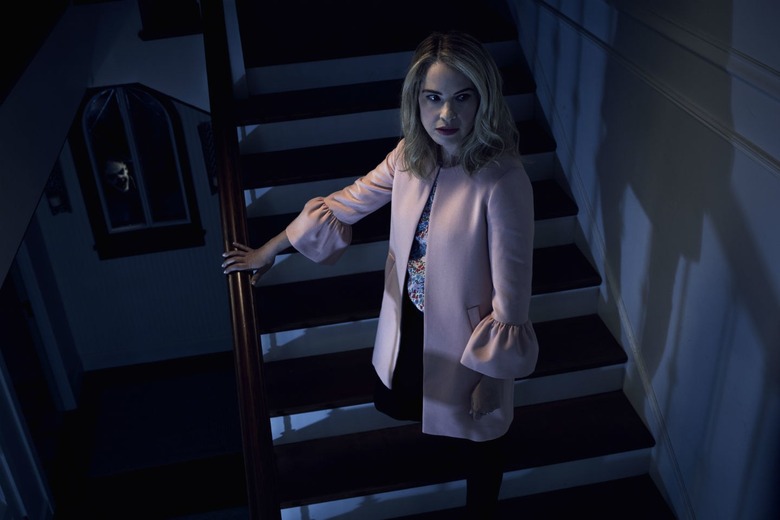 (Every week, we're going to get the discussion going about American Horror Story: Cult by answering one important question: who is the main villain of the episode?)American Horror Story: Cult took a turn in Episode 6 by giving Ally Mayfair-Richards (Sarah Paulson) a nudge away from the victim role she's been stuck in since the beginning of the season. Delving deeper into the inner-workings of Kai Anderson's (Evan Peters) cult, "Mid-Western Assassin," opens on a familiar scene: A mass shooting leaving many dead. This awful act of violence acts as the wraparound that bookends the episode, giving viewers a better understanding of Ivy's (Alison Pill) involvement with Kai's cult and explores the role Meadow Wilton (Leslie Grossman) played in bringing his bizarre manifesto to life.
This Week's Big Bad: Meadow Wilton
Meadow Wilton, much like her husband Harrison (Billy Eichner), was never to be trusted. When she came to Ally for help, we got the impression that this would be Ally's proverbial life jacket. Everyone else has let her down, after all, and here she is in this giant house without her wife or son to keep her sane.
Coming to Meadow's rescue, finding her all tied up in a freshly dug grave, Ally and Meadow forged an unlikely partnership. And with Meadow admitting every little detail – from the fake chem trucks to the fake protestors outside the Butchery to the cult's overarching plan to make people paranoid, to "soften them up" – it felt like the tide was making a welcome turn in Ally's favor. But as we're continuing to learn with American Horror Story: Cult, no one's a hero and everyone sucks.
While that opening act of violence left Ally standing with gun-in-hand, it was Meadow who pulled the actual trigger, taking all those lives, putting Kai in the hospital with a bullet in the leg.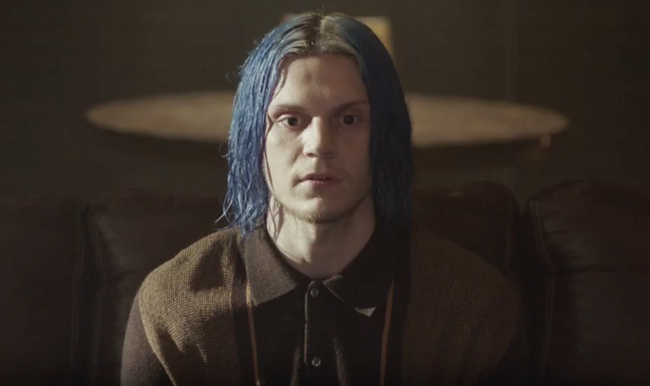 Kai Anderson, Manipulator Extraordinaire
What would make Ivy betray her wife so easily? It couldn't simply be her disdain for Jill Stein, could it? Well, that was definitely part of it. And as Ally tried to wrap her head around how and why her wife would join Kai's cult, pointing out that Ivy doesn't believe in anything, we're given even more flashbacks – because Ryan Murphy loves flashbacks – to give some answers to these important questions.
"What fills your dark heart with dread," Kai asked Ivy in their first pinky-to-pinky sitdown. Her initial reaction was to blame Trump's America for her general sense of malaise, but it goes much deeper than that. "The thought of laying in bed next to my wife," Ivy said, pointing to a deep-seated disdain for her better half. Going all the way back to Oz's birth, it's revealed that Ally regularly reminded Ivy that she was the boy's real mother, nodding to Ivy's inability to carry children of her own.
That was the foundation of Ivy's resentment – reminding us of Winter's (Billie Lourd) brief line of questioning to Oz in "Election Night" about who his real mother actually was. Combine that with Ally's plethora of phobias and the powder keg was primed and ready. Jill Stein's vote was the inevitable spark that blew everything up, leading Ivy to accept Kai's assistance in a crazy plan: Make Ally go insane so no court would ever grant her custody of their child.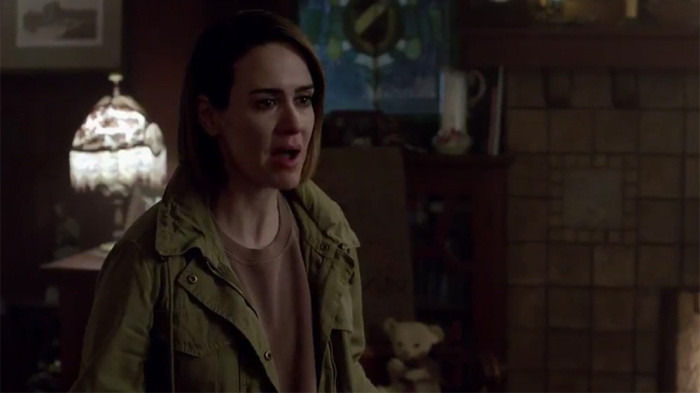 Ally Turns a Corner, Kinda
We've been (not so) patiently waiting for Ally to kick the crying victim routine to the curb. With Meadow's admission, it felt like our hero was finally going to turn a corner. If Ally was to become the season's final girl, it's high time she started fighting back! With the incriminating info Meadow gave her, combined with the reveal of a surprise new opponent in Kai's run for City Council, it felt like "Mid-Western Assassin" was lining all these evil ducks in a row.
A flash forward found Kai taking charge during a passionate City Council town hall meeting. That was until an unknown constituent named Sally Keffler (Mare Winningham) offered some formidable opposition to the blue-haired maniac. Not only did she see Kai as a snake oil salesman, attempting to make people scared for his own personal agenda, she revealed she'd run against him in this heated election. To add further fuel to the fire, she compared Anderson to Trump, saying he's not garbage, "but the flies the garbage has drawn."
Between this budding conflict, and Ally's actions in using Meadow to take down the cult, it looked as if the story was finally shifting in her favor. But...Ally never took Meadow to the police. Nope,  she took her to the office of Dr. Vincent (Cheyenne Jackson) – who, as we all know, is really Kai Anderson's older brother.
As Meadow sat calmly in the doctor's office, Ally paid Sally Keffler a visit. And so did Kai's clown cult.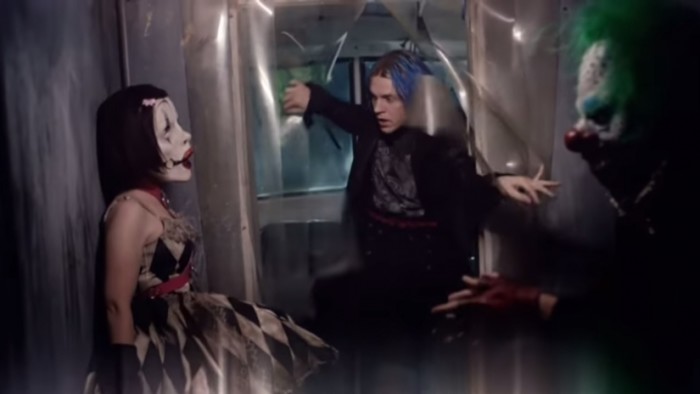 The Personality of Cult
As soon as Sally invited Ally into her house, things felt bad. This was the first time our hero met with someone who believed her crazy-sounding rants – and since everything sucks in "AHS: Cult," it felt like Sally wasn't long for this world. Comparing Kai to a modern day Charles Manson, mentioning Jim Jones and David Koresh to really hammer home the dangers of Kai's growing power, Sally unflinchingly tells Ally, "Nothing shocks me, I went to Berkeley." Famous last words, much?
In typical Ally fashion, she runs and hides when Kai's gang enters the building. But this attack was unlike the cult's previous ones. Instead of just flat-out murdering Sally, Kai removes his mask and taunts her. And if there's anything that takes the terror out of a piece of genre entertainment, it's when the killer removes their mask.
From Sally's white privilege to Kai's finger-pointing, this scene almost played out as a manifestation of the political and cultural strife continually transpiring in America today. "Knowing stuff has no value anymore," Anderson tells Sally. "The future will be filled with beautiful idiots who just want to feel." Posting a suicide note on Sally's Facebook page, he shoots the woman right in the chest (which isn't the best place on the body for someone who apparently took their own life, but whatever).
And this brings us back to the mass shooting that opened the episode, showing the chaos unfolding at Kai's political rally. Through this whole thing, the final piece to Meadow's plan was to elevate Anderson's media presence to something worthy of nationwide attention. Professing her undying love for her leader, Meadow proceeded to shoot Kai right in the leg – while killing a bunch of innocent bystanders in the process – before turning the gun on herself. Ally tried to stop Meadow, bless her heart, but instead of stopping the attack, she ended up with the gun in her own hands. With Ivy's (not quite) significant other in handcuffs, Kai, once again, came out on top.
It's pretty safe to say the events depicted in Tuesday's episode hit uncomfortably close to home for many viewers. FX released an official press release addressing the sensitive subject matter, saying, "This opening, which was filmed two months ago and which portrays an occurrence of gun violence that has sadly become all too common in our country, contains a sequence that some viewers might find traumatic."
When "American Horror Story: Cult" first premiered, it was looked at as Ryan Murphy's attempt at making sense of America's fractured condition. But as the lines between fiction and real-life have continued to blur, this season of the genre series has turned its back on the flashy, visceral escapism of its previous installments. God willing, the show will reveal a hero soon because, really, everyone could use some hope right about now.