'Thor: Ragnarok' Featurette: Cate Blanchett Is Fantastically Evil As Hela, Goddess Of Death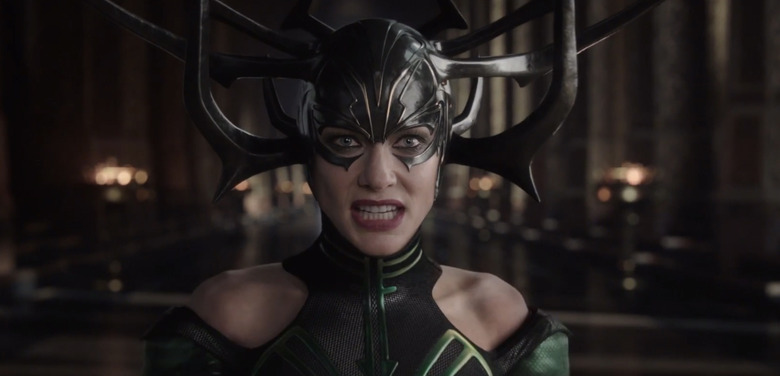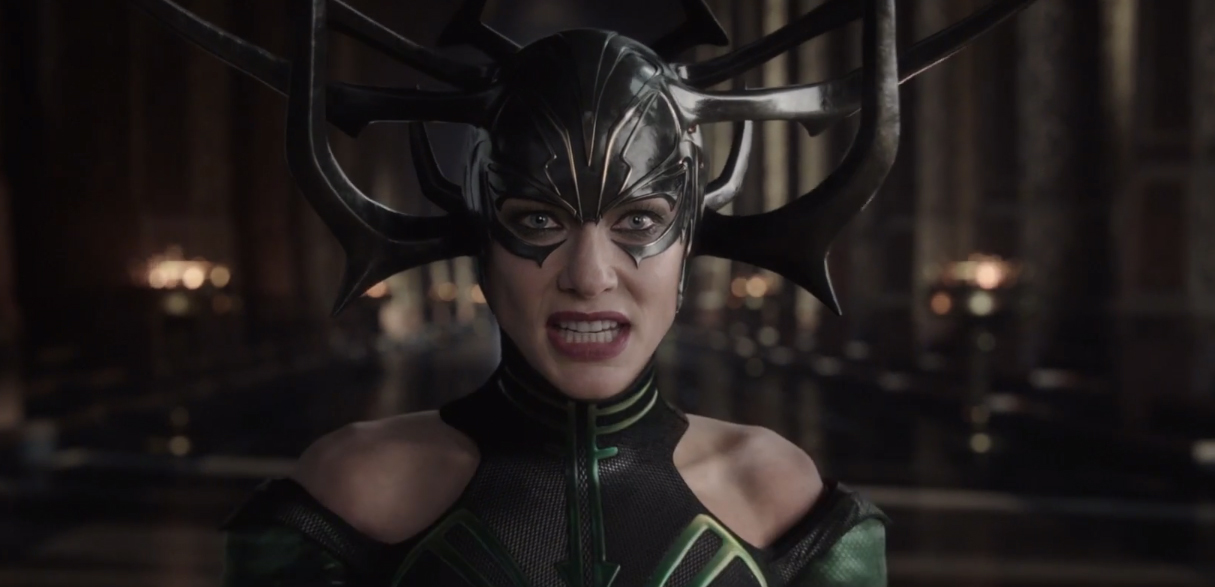 Earlier this week, we brought you another interview from our visit to the Australian set of Thor: Ragnarok, this time with none other than Oscar winner Cate Blanchett, playing Hela, the goddess of death. The actress is the first female villain to enter the Marvel Cinematic Universe, and she's clearly going to create a lot of problems for the god of thunder and his homeworld of Asgard.
So far, the trailers for Thor: Ragnarok have shown us the impressive powers Hela as she destroys Thor's trusty hammer Mjolnir (though the setting of that scene has apparently been changed), and now a new featurette shows more of the villain wreaking havoc on Asgard, bringing Karl Urban into the fray as Skurge, and facing off with Thor himself.
Watch the Thor Ragnarok Featurette
The featurette in question reveals more footage of the reshot sequence where Hela destroys Mjolnir. As we previously recounted, the scene in question has been moved to an area with rolling green hills instead of a dark city alley. The new footage has Hela telling Thor (Chris Hemsworth), now accompanied by Loki (Tom Hiddleston) in this scene, to kneel to their new queen. Obviously, they're going to refuse, and that's probably not going to sit well with Hela.
Other footage on display seems to show Hela destroying some kind of mural featuring Asgard, Odin and more. This will likely come after Hela has already blasted Thor and Loki to Sakaar during a confrontation while in the middle of the Bifrost Bridge teleportation, allowing her to create chaos in Asgard with little consequences. As for how Hela returns to power after being banished from Asgard to begin with remains to be seen, but some have theorized that it involves another Infinity Stone.
Thor: Ragnarok is written by Eric Pearson and directed by Taika Waititi (What We Do in the Shadows, Hunt for the Wilderpeople), and you can read our interview with the filmmaker from our set visit right here. Plus, check out our full set visit report for even more details on the Marvel sequel.
Tickets for Thor: Ragnarok are already on sale, and you can buy them right here.
In Marvel Studios' "Thor: Ragnarok", Thor is imprisoned on the other side of the universe without his mighty hammer and finds himself in a race against time to get back to Asgard to stop Ragnarok- the destruction of his homeworld and the end of Asgardian civilization- the hands of an all-powerful new threat, the ruthless Hela. But first he must survive a deadly gladiatorial contest that pits him against his former ally and fellow Avenger- the Incredible Hulk!
Thor: Ragnarok hits theaters on November 3, 2017.