Marvel's 'Runaways' Trailer Shows A New Kind Of Superhero Series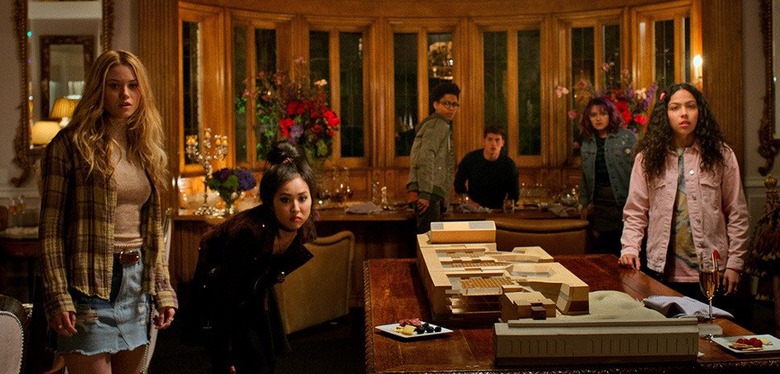 Another day, another Marvel adaptation! This time, the Marvel comic Runaways jumps from the page to the screen with a new Hulu series. The first trailer for the show has just arrived, teasing a very different sort of comic book series. Watch the first Runaways trailer below.
Inspired by the comic series created by Brian K. Vaughan, Runaways follows a group of teens who unite to fight a common enemy: their parents. The kids have a good reason for this – their parents are a secret group of supervillains. The Runaways show is set within the Marvel Cinematic Universe, and will share continuity with both the MCU films and other TV shows. Check out the first teaser trailer now.
Runaways Trailer
Here's the official synopsis:
After discovering their parents are super-villains in disguise, a group of teenagers band together to run away from their homes in order to atone for their parents' actions and to discover the secrets of their origins.
One of the most striking things about this trailer is how bright it is. Unlike the Marvel shows on Netflix, which pride themselves with being dark, both literally and metaphorically, and gritty, Runaways looks sun dappled and often very brightly lit. That doesn't mean the show won't be dealing with heavier themes, and the trailer flashes a few disturbing situations before our eyes even as dreamy shoe gazing pop music plays.
Here's the main cast of Runaways, along with descriptions of their characters:
Rhenzy Feliz as Alex Wilder: A loud-and-proud nerd. Admittedly a bit of a loner, Alex spends much of his free-time playing video games, but deep down, what he wants most is to reunite his childhood group of friends.
Lyrica Okano as Nico Minoru: Tough, intelligent, and independent–embodies teenage angst. A budding "Wiccan," Nico's carefully crafted goth appearance isolates her from her peers and family, but maybe what she really needs is someone to talk to.
Virginia Gardner as Karolina Dean: A model-perfect exterior with a lot going on behind her professionally whitened smile, is burdened by the lofty expectations and responsibilities put upon her by her parents. Underneath her veneer of privilege and perfection, Karolina is experiencing a newfound eagerness to explore her identity and pursue her own desires.
Gregg Sulkin as Chase Stein: A lacrosse-playing, high school heartthrob. While many write him off as a dumb jock, Chase exhibits flashes of untapped brilliance in engineering, not unlike his wildly successful father's.
Allegra Acosta as Molly Hernandez: The youngest and most innocent member of her friend group, is known for her peppy positivity and a deep yearning to belong.
Runaways premieres exclusively on Hulu starting November 21, 2017.