Bill Condon Eyes Gal Gadot For 'Bride Of Frankenstein' — If Angelina Jolie Leaves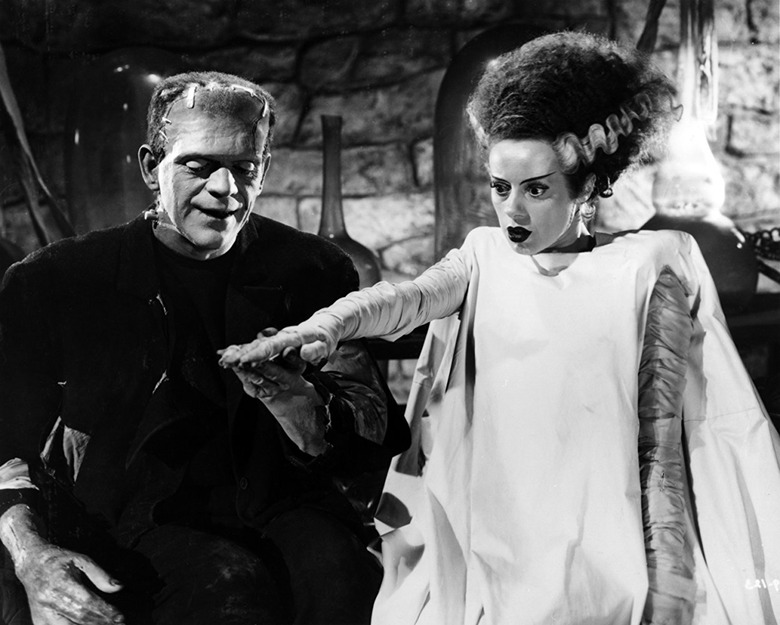 Gal Gadot could trade in her shield for a white gown and wig, if Bride of Frankenstein director Bill Condon gets his wish granted.
The classic monster movie remake and next entry into Universal's so-called Dark Universe has been indefinitely delayed, and there's nothing much for the team behind it to do except twiddle their thumbs and make casting suggestions in case stars Javier Bardem and Angelina Jolie leave the project. And Condon's number one backup pick is Wonder Woman herself.
The news broke Thursday that production on Condon's Bride of Frankenstein remake was postponed and that the film would no longer meet its planned release date of February 14, 2019. This put into question the status of stars Bardem and Jolie, with Bardem set to play Frankenstein's Monster and Jolie only rumored for the part of the titular Bride. Both are still attached to the project, and sources have said that they will wait for a new retooled script rather than departing immediately.
But that doesn't mean that Condon won't start thinking of a backup plan.
The Wrap reports that Condon is considering Gadot for Bride of Frankenstein to replace Jolie if the Maleficent actress were to exit the project. "Condon and the other filmmakers have been in a holding pattern waiting for Jolie to commit to the project or pass," The Wrap writes, stating that the filmmakers haven't yet reached out to Gadot.
The aura of uncertainty around this project doesn't bode well for the Dark Universe, which has already stumbled right at the starting line with the poorly received Tom Cruise vehicle The Mummy. Even a buzzed-about star like Gadot — who already has her hands full with another blockbuster franchise, Justice League — may not be able to resurrect the lumbering cinematic universe.
An insider told The Wrap:
"This is fairly out of nowhere given how deep they were into prep over there, but not really surprising — their mandate has more or less been that they wanted these to work as PG-rated action movies/theme-park rides, not horror movies. Basically 'Fast and the Furious' meets 'The Avengers' – but with super monsters."
Fast and Furious meets Avengers sounds like a horribly misguided idea for a classic monster movie crossover — and the opposite of the "100 percent" monster movie that Condon is set on making — though it does tie in to the potential casting of Gadot. A former Fast and Furious cast member and a current superhero team member would lend her the experience to making a "super monsters" style blockbuster movie. But I hope that Jolie doesn't consider leaving because of this news. She's the saving grace of this mess of a monster movie, and we could do with seeing Jolie vamp out on the big screen again.