The Morning Watch: 'Rick And Morty' Season 3 Finale Edition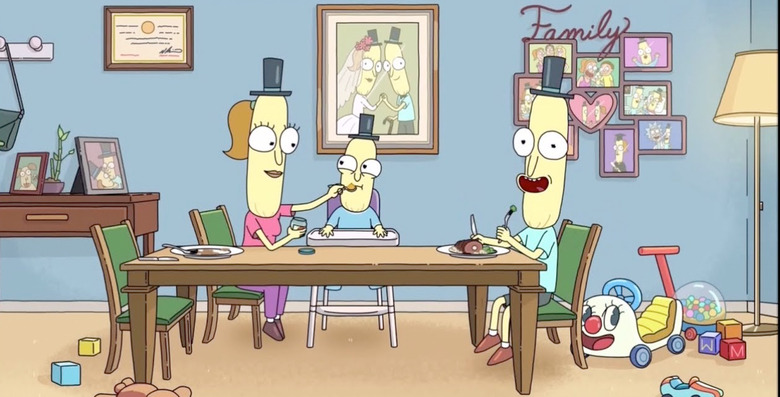 (The Morning Watch is a recurring feature that highlights a handful of noteworthy videos from around the web. They could be video essays, fanmade productions, featurettes, short films, hilarious sketches, or just anything that has to do with our favorite movies and TV shows.)
In this special Rick and Morty themed edition, we take a look at some of the details you might have missed in the third season finale last weekend. Plus, Adult Swim takes us behind the scenes of the making of the episode, and Nerdist wonders if there might be a secret finale to this season coming our way. Obviously, beware of spoilers if you haven't watched the third season finale yet.
First up, let Adult Swim take you behind the scenes of the finale episode, speaking to writers Mike McMahan and Ryan Ridley, as well as series co-creators and executive producers Justin Roiland and Dan Harmon. There has actually been one of these videos following every single new episode of Rick and Morty this season so be sure to check them out at the Adult Swim YouTube channel.
Next up, Rick and Morty is always chock full of extra details for fans to notice on a second viewing, and the eagle-eyed viewers over at Nerdist point out 11 things  that you might have missed while watching the finale the first time. Did you notice any of these details on your own?
Finally, the Rick and Morty fans at Nerdist also propose an interesting theory about a possible secret finale to the third season coming sometime down the road. It's not the craziest idea in the world, but it does seem rather unlikely. But then again, we were surprised by the season three premiere back in April, so anything is possible, I suppose.