'Avatar' Sequels Take Kate Winslet To Pandora For A Reunion With James Cameron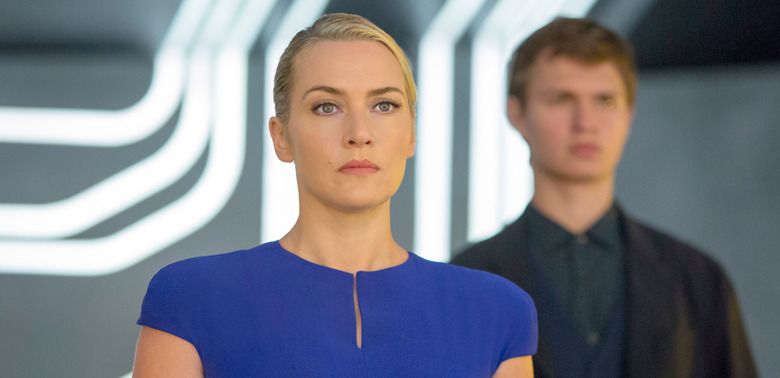 It's been 20 years since James Cameron made one of the biggest blockbuster dramas of all time. Titanic told the tragedy of the cruise liner that sunk in the freezing Atlantic Ocean on April 14, 1912, all through the eyes of two forbidden lovers played by then-rising stars Kate Winlset and Leonardo DiCaprio. Now one of the Best Picture winner's stars is heading to a far away world to reunite with James Cameron.
All of the Avatar sequels are now in production (along with the three other sequels that will follow over the next eight years), and Kate Winslet has been confirmed have a role in the anticipated sci-fi follow-ups . Find out more about casting Kate Winslet in Avatar sequels below.
Deadline has the exclusive story on the Oscar-winning star of The Reader and Eternal Sunshine of the Spotless Mind joining the Avatar sequels. James Cameron even provided them with an official statement on bringing reuniting with his Titanic leading lady:
"Kate and I have been looking for something to do together for 20 years, since our collaboration on Titanic, which was one of the most rewarding of my career. I can't wait to see her bring the character of Ronal to life."
Any details about the story for any of the Avatar sequels have been tightly under wraps. Thanks to casting announcements, we know Avatar 2 will introduce the offspring of Jake Sully (Sam Worthington) and Neytiri (Zoe Saldana), as revealed in a full cast photo, as well as a new clan of Na'vi called the Metkayina, who live on giant oceanic atoll reefs and are led by Tonowari (played by Cliff Curtis of Fear the Walking Dead).
As for how Kate Winslet's character Ronal fits into that, or if she'll be in all of the Avatar sequels, we have no idea. She could be part of the Metkayina or maybe another clan of Na'vi entirely. We'll have to wait and see. But she joins a cast that also includes returning cast members Joel David Moore, Stephen Lang, Matt Gerald and Sigourney Weaver. Winslet will be a newcomer to the Avatar franchise just like Oona Chaplin, who was previously revealed to play Varang, a strong, vibrant character who will recur throughout all the sequels.
Kate Winslet can next be seen this weekend in the survival drama The Mountain Between Us, and we last saw her in the cheesy Collateral Beauty alongside Will Smith, Helen Mirren and Edward Norton. But I'll just pretend that the last movie we saw her in was Steve Jobs, because she was positively outstanding in that movie.
The Avatar sequels will be in production for the foreseeable future, and Avatar 2 will be the first one out of the gate to hit theaters on December 18, 2020, followed by Avatar: 3 Men and a Little Na'vi on December 17, 2021; then Avatar: Thanks 4 Everything Eywa on December 20, 2024; and finally Avatar: The Battle of the 5 Armies on December 19, 2025.