Sequel Bits: 'Godzilla 2' Wraps Filming, Jared Leto Talks About A 'Tron' Reboot, And More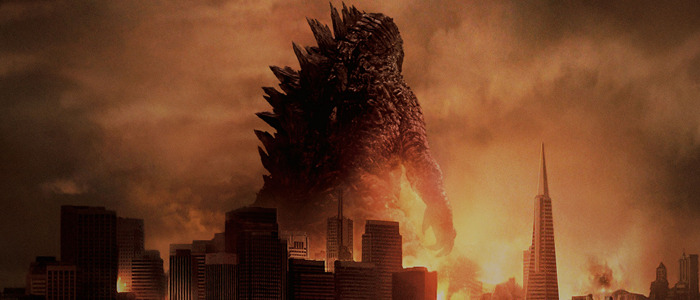 In this edition of Sequel Bits:
Michael Dougherty's Godzilla 2 has wrapped production
Jared Leto talks about starring in a Tron reboot
Director Doug Liman gives an update on Edge of Tomorrow 2
M. Night Shyamalan's Unbreakable and Split sequel Glass begins production
Last day. @GodzillaMovie pic.twitter.com/r0UMnTiYt7

— Mike Dougherty (@Mike_Dougherty) September 26, 2017
That's a wrap. Thank you to my amazing cast and crew. @GodzillaMovie pic.twitter.com/foSQth8vYX

— Mike Dougherty (@Mike_Dougherty) September 27, 2017
Godzilla 2 director and co-writer Michael Dougherty shared some photos recently to mark the end of production on the upcoming Monsterverse sequel, which comes out on March 22, 2019. That's a loooong time between production and release, so hopefully the movie is worth the wait.
Spoke to @JaredLeto today about the awesome #BladeRunner2049, and he says he's also very excited to dip into another iconic franchise: TRON pic.twitter.com/2iKg7C9NQ0

— Erik Davis (@ErikDavis) September 28, 2017
Blade Runner 2049 star Jared Leto recently spoke with Fandango's Erik Davis about potentially heading into another sci-fi franchise: Tron. Earlier this year, Leto was rumored to star in a reboot for Disney, but we haven't heard any movement on it yet. Sounds like this is still in the "wishful thinking" phase for now, so we'll see if they decide to rev up the lightcycle one more time.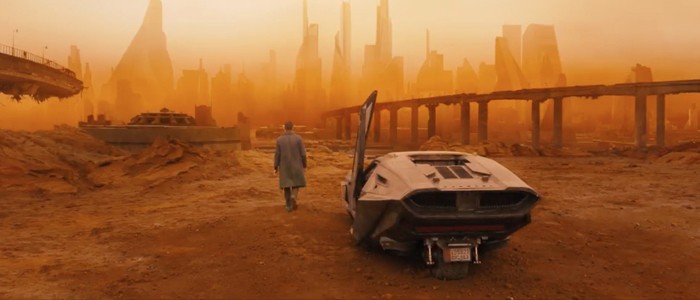 Speaking of Blade Runner 2049, did you know that movie swapped composers? Johann Johansson, who provided the scores to director Denis Villeneuve's films Arrival, Sicario, and Prisoners, ended up being replaced by Hans Zimmer and Benjamin Wallfisch on the new movie. Villeneuve explained the change to Al Arabiya English (via Indiewire):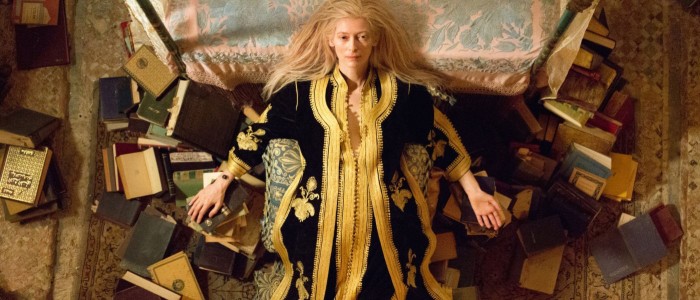 People Magazine, of all places, tracked down Keanu Reeves and asked if he'd be interested in working with his previous co-star Tilda Swinton (from Constantine and Thumbsucker) on John Wick: Chapter 3. While completely hypothetical, Reeves responded warmly:
"You know, I had the chance to work with her – I was in two films with her [Constantine and Thumbsucker, both released in 2005] but had the chance to work with her once — I'm onboard with that. We run into each other once in a while socially out there in the world. She's a remarkable person and actress, so I'm all aboard with that!"
Damn it, now all I want to see is Swinton facing off against Wick. The fanfic community is going to go nuts over that.
Day 1: Seventeen years in the making. #Glass pic.twitter.com/La6X6alKgx

— M. Night Shyamalan (@MNightShyamalan) October 2, 2017
After nearly twenty years, M. Night Shyamalan has finally started production on his sequel to Unbreakable and crossover sequel to Split. And for those of you wondering how a sequel to both a Disney movie and a Universal movie is going to work on the business end of things, there's a somewhat shocking answer: Variety reports that the two studios have teamed up to release the movie, which is something that almost never happens. Universal will handle domestic distribution, and Disney's Buena Vista International arm will distribute to international territories.
It's such a joy 2 back in the booth after this journey began 5 long years ago. The creative team has come up with a story worth the wait #F2 pic.twitter.com/RGYK48J4DT

— Josh Gad (@joshgad) September 28, 2017
The tweets are rolling in for this edition of the column, and they continue as Josh Gad heads back into the voiceover recording booth to reprise his role as the happy snowman Olaf in Disney's Frozen 2. It's kind of nuts that the original movie came out in 2013 and they're still not finished with the sequel, but I think Walt Disney Animation didn't know they had a mega-hit on their hands before it was released. I'm guessing the wait between Frozen 2 and 3 won't be nearly as long.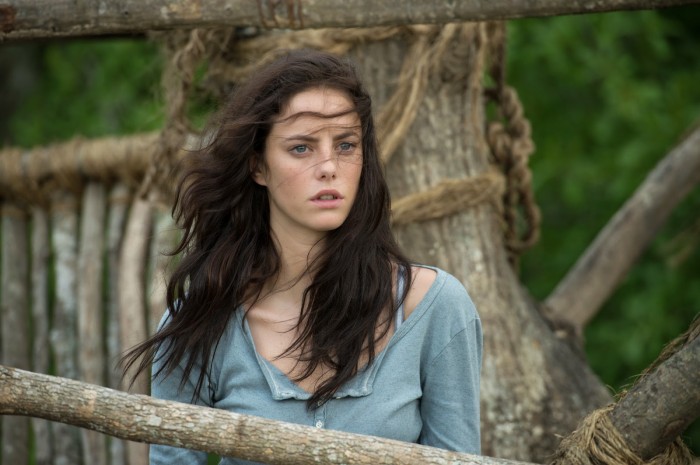 The Maze Runner star Kaya Scodelario played a plucky new character named Carina Smyth in Pirates of the Caribbean: Dead Men Tell No Tales, and in an interview with ScreenRant, she confirmed that while she hasn't heard anything about a sixth movie in the franchise yet, she is contractually obligated to return should one come to fruition:
"Well, when I signed up for the first one, I signed up for two movies. So I am contractually obliged, but I'd love to [do it]. I think there's a lot we can still do. I'd like see a Carina who takes the helm of Barbossa on the sea – have her own all-female pirate crew."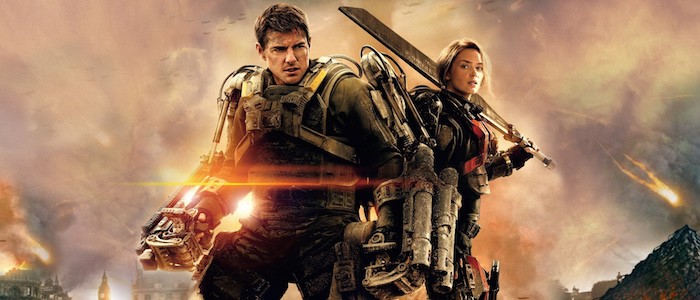 Edge of Tomorrow was a surprisingly great time travel sci-fi movie, and fans have been clamoring for a sequel ever since it was released. According to director Doug Liman, those cries have been heard:
"Tom [Cruise] and Emily [Blunt] and I are really excited to go do it. We have a script. We're just trying to find a time to schedule it, between my schedule and Emily's and Tom's."
It's not too shocking that all three of them are busy people. And in that same interview with Collider, Liman says the sequel was born from a pure place of creativity instead of a studio cash grab mentality, so we'll have to see if that translates into the final product.