'A Wrinkle In Time' Brings 'Game Of Thrones' Composer Ramin Djawadi Into The Fold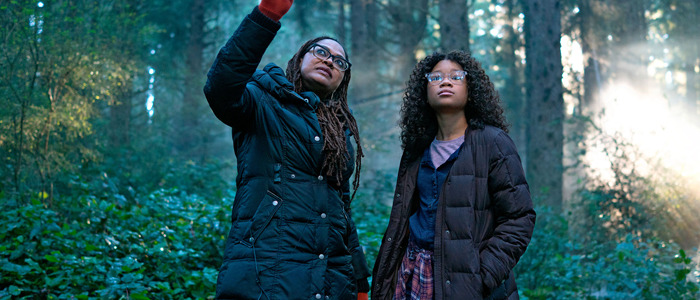 A Wrinkle in Time will have a soundtrack worthy of Westeros. Ava Duvernay's adaptation of the sci-fi children's book classic has tapped Game of Thrones composer Ramin Djawadi to score the film.
Djawadi, who created the show's instantly recognizable title theme and helped transform the HBO fantasy show into a soaring cinematic affair, will now be composing the score for the Disney live-action film, Duvernay announced.
"I've listened to his music for years and swooned," Duvernay wrote in the Twitter photo announcing Djawadi as the Wrinkle in Time composer. "Thrilled to announce that @Djawadi_Ramin joins the WRINKLE IN TIME family as our composer!"
I've listened to his music for years and swooned. Thrilled to announce that @Djawadi_Ramin joins the WRINKLE IN TIME family as our composer! pic.twitter.com/gGU8nKeAuG

— Ava DuVernay (@ava) September 27, 2017
Djawadi is a four-time Emmy nominee, and has composed for the Guillermo del Toro sci-fi epic Pacific Rim, as well as HBO's Westworld and the FX drama The Strain. Djawadi will be embarking on a Game of Thrones Live Concert Experience in the U.S. and Europe in 2018, but it seems he'll have enough time to compose for the 2018 Disney film's soundtrack.
Djawadi was recruited into the Hollywood scoring industry by Hans Zimmer, who brought him into the team behind Batman Begins, earning the pair of them an ASCAP Award, according to The Hollywood Reporter. In an interview with THR, he spoke about his composing process for Game of Thrones:
I like to fall into the story and just dream about what it is, and it leads me to create music that puts me in the place. The synthesizers don't jump out at you, but they really work well. I literally play each instrument on the keyboard — the timpani, then I go back to the beginning and play the string line, and then the piano. I layer all these tracks one after the other. There are various synthesizers, you tweak the knobs and modify the sound of it, let them become part of the sound palette I create. At the beginning of each project I like to create a palette of sound for that particular project.
It's fair to say that Djawadi will have plenty to work with on A Wrinkle in Time, which Duvernay has richly imagined from the pages of Madeleine L'Engle's 1963 children's novel. While the novel itself is quite abstract in its descriptions and world-building, Duvernay has turned that into a lush, dazzling world, if the first images and teaser trailers are anything to go by. So Djawadi's musical "palette" will likely — hopefully — match those lush first images.
A Wrinkle in Time, stars newcomer Storm Reid as Meg Cabot, a young girl who is sent on a mission across dimensions to find her missing scientist father by three mysterious beings. The film also stars Chris Pine, Reese Witherspoon, Gugu Mbatha-Raw, Michael Peña, and Zach Galifianakis. It will be released March 9th, 2018.