POTD: See The Moment Harrison Ford Punched Ryan Gosling During 'Blade Runner 2049'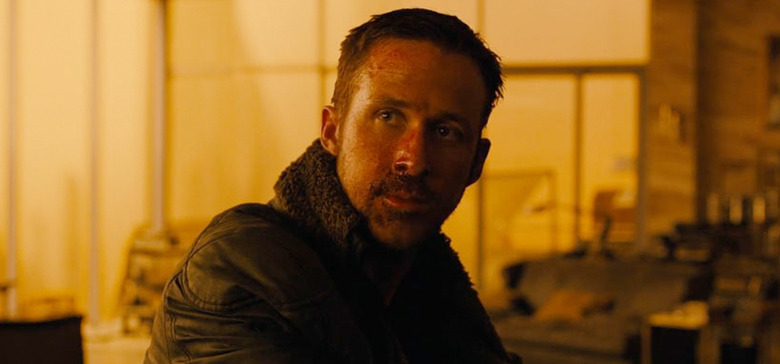 Blade Runner 2049 is hitting theaters this week, and the early buzz for the sequel 35 years in the making is off the charts, with some reactions saying that it just might be better than its 1982 predecessor. Fans will have to judge for themselves in a few days.
In the meantime, in case you haven't heard, there's an amusing story about an incident that happened during production. During one particular scene, Harrison Ford is meant to punch Ryan Gosling. Since this is a movie we're talking about, that kind of stuff is supposed to be faked. But one take for this scene went wrong. On the set of Blade Runner 2049, Harrison Ford punched Ryan Gosling for real, and thankfully there's glorious photographic proof for us to see it happen.
First up, we'll let Harrison Ford set the stage by telling the story on The Tonight Show with Jimmy Fallon:
This particular anecdote was discussed again when Harrison Ford and Ryan Gosling appeared in The Graham Norton Show in the United Kingdom, but on that occasion, it came with photographic proof. Here's a screenshot from the talk show segment showing the exact moment after Harrison Ford punched Ryan Gosling: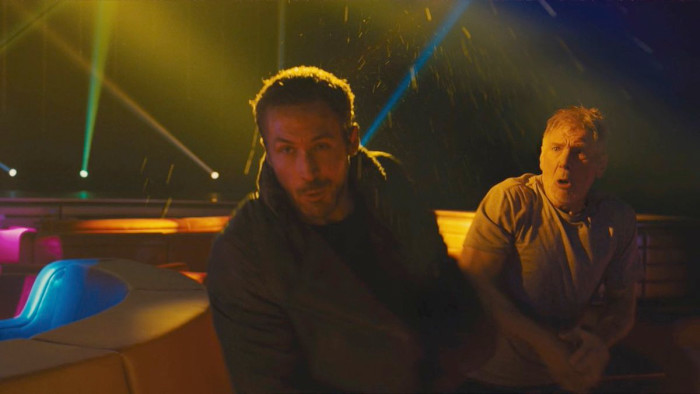 Even though this technically isn't a photograph, but rather a still from one of the cameras that was rolling during this outtake, this image needs to win some kind of photographic award. Gosling has a cartoonish look on his face that could only be exaggerated by little birds circling over his head. Meanwhile, Harrison Ford is simultaneously recoiling his hand (which is surely in pain) while also having the most terrified expression on his face. Now that's what I call a blooper. And hopefully it's included on the bonus features when Blade Runner 2049 hits home video sometime next year.
Blade Runner 2049 will arrive in theaters on October 6, 2017.