All Seasons Of 'Boy Meets World', 'Home Improvement' & More Heading To Hulu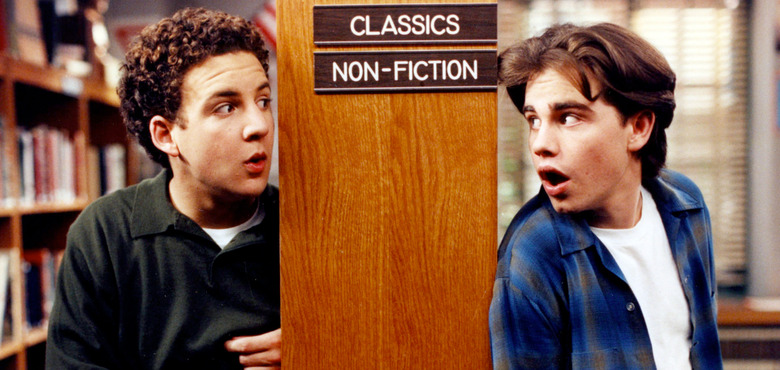 Hulu had a big night at the Emmys last month by taking home the Emmy for Outstanding Drama Series, beating Netflix to the punch with their series A Handmaid's Tale. While Hulu has every intention of continuing to expand their original programming slate, they're also dipping back into the library of nostalgic TV from the 1990s.
Sitcoms like Full House, Family Matters and Step by Step were recently made available on Hulu in their entirety, and now even more of the shows from ABC's beloved TGIF line-up from the 1990s are coming to the streaming service. Boy Meets World, Home Improvement and the positively goofy series Dinosaurs are all available on Hulu now.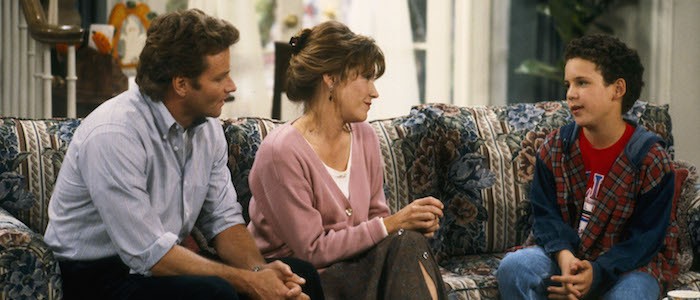 Boy Meets World is still a favorite of mine from the 1990s. While the style of the sitcom is undoubtedly hammy and has that cheesy style that was a staple of network sitcoms of that decade, the series also tackled some family and teenage issues that other shows would never have dared to dive into. It's certainly one of the better shows to come out of the 1990s, and it's absolutely worth rewatching all of Boy Meets World on Hulu.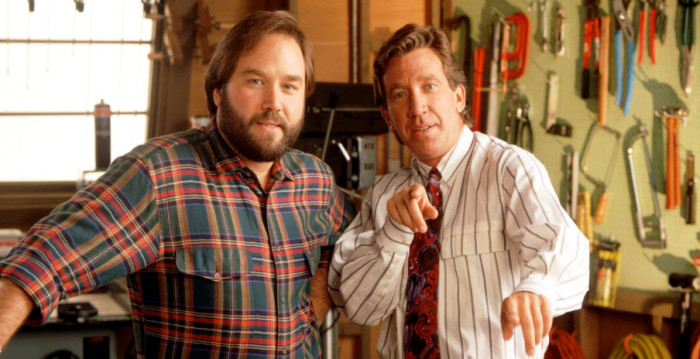 Meanwhile, Home Improvement was one of the staple sitcoms of the 1990s, turning Tim Allen into a household name and giving him a catchphrase that was nothing more than an inquisitive grunt. Since then, Tim Allen's star has faded somewhat, though he was still alive and kicking in the sitcom world in recent years with the show Last Man Standing (which was recently canceled, much to Tim Allen's surprise). Though I've come to disagree with Tim Allen on a number of things in recent years, this show still has a special place in my childhood.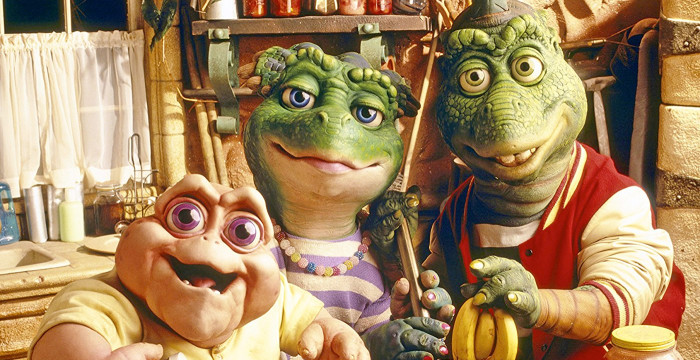 Finally, here's the golden goose of this new batch of ABC shows heading to Hulu. It's hard to believe that there was once a live-action series following a family of dinosaurs living like people, but still situated in prehistoric times, living on Pangea. Dinosaurs was a typical family sitcom in every way, except that the characters were played by actors wearing giant dinosaur suits, with voices provided by other actors. The series was the brainchild of of Jim Henson before he passed away, and while we're not sure if it ever lived up to what he wanted the show to become, you have to give credit to a series that ended with (spoiler alert) an asteroid hitting Earth and killing all the characters. Seriously.
All of these shows are now available on Hulu along with the other TGIF sitcoms: Full House, Family Matters, Step by Step, Perfect Strangers and Hangin' with Mr. Cooper. In total, that's over 1,200 episodes of cheesy family comedy and drama.