Theme Park Bits - Epcot's Anniversary Day, Knott's Scary Farm, Talking Disney Characters Conduct Meet-And-Greets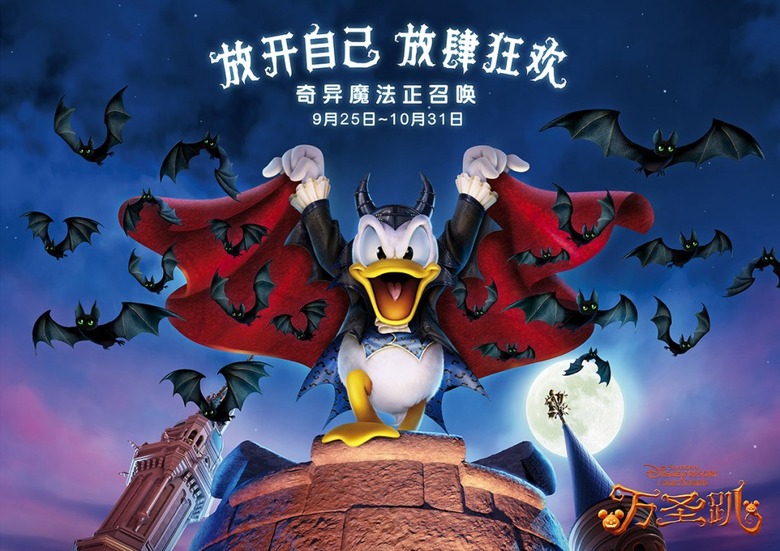 In this edition of Theme Park Bits:
Hear a lifesize Donald Duck and Mickey and Minnie Mouse talk.
See a new exclusive Guardians of the Galaxy collectible only available at Disney Parks.
What does the Day of the Dead look like at a Disney park?
See video of a couple of the mazes inside Knott's Scary Farm.
Epcot is celebrating its 35th anniversary on October 1.
Shanghai Disneyland's inaugural Halloween event has begun.
Longest-tenured Disney Parks cast member Oscar Martinez retires from his role at @Disneyland: https://t.co/3XrYtrrEwM pic.twitter.com/gcwIB6HUdU

— Disney Parks (@DisneyParks) September 27, 2017
We begin in California, with a human interest story. Oscar Martinez, the longest-tenured Cast Member at Disneyland Park, has retired after more than 60 years. Known and loved as "Chef Oscar" by many a park guest, he leaves behind a legacy of smiles and breakfast potatoes at the Carnation Cafe on Main Street, U.S.A.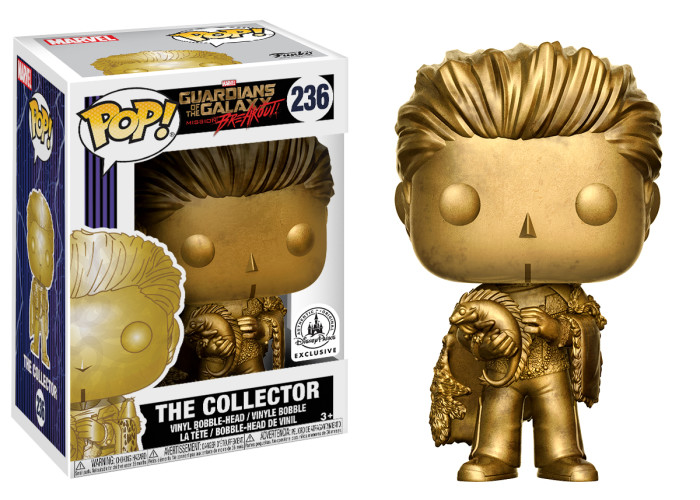 Sadly, the Jingle Cruise is retiring, too, at least for this year. Mice Chat reports that the Christmas overlay for the Jungle Cruise has been torpedoed this year. If you want to go ahead and start picking up Christmas gifts, however, Inside the Magic has everything you need to know about Funko Pop's new theme-park exclusive gold figure of The Collector, which is being released as a tie-in with the Guardians of the Galaxy – Mission: BREAKOUT! ride.
Guy Selga of TouringPlans.com and Tom and Sarah Bricker of Disney Tourist Blog are among the lucky few to have experienced a test meet-and-greet with a talking Mickey, Minnie, and Donald at Disney California Adventure. It is a bit surreal hearing the mice and duck talk ... depending on how you look at it, their blinking eyes and chirpy voices could be highly cute or highly unsettling. Check it all out in the video above.
PICTORIAL: Take in the beautiful 'Dia de los Muertos' celebration at DCA, Pixar's COCO... https://t.co/mLM8wBGe3i pic.twitter.com/BUaDEZHHdp

— MouseInfo (@MouseInfo) September 18, 2017
Over on YouTube, meanwhile, precocious junior reporter Lindalee Rose has her own 7-minute video taking you inside the parks at Disneyland Resort, where glow-in-the-dark Oogie Boogie popcorn buckets continue to be all the rage this Halloween. True to the spirit of Plaza de la Familia, what they are celebrating there is Dia de los Muertos — the Mexican "Day of the Dead" — along with Coco, the upcoming Pixar film inspired by it.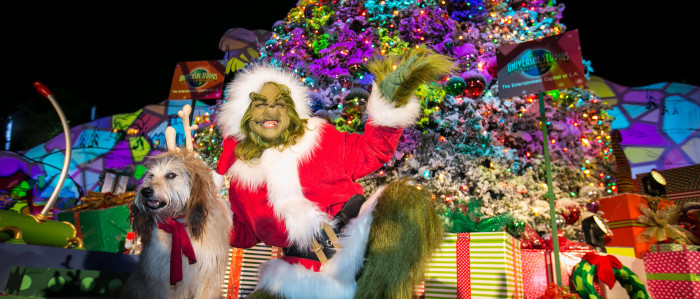 In Universal news, Entertainment Weekly (via Inside the Magic) has video of creator Ryan Murphy and some of the cast of American Horror Story surviving the Roanoke maze at Halloween Horror Nights. Inside Universal also has more details on the holiday experiences set for Universal Studios Hollywood in 2017, including Grinchmas and Christmas in the Wizarding World of Harry Potter.
On a recent episode of the /Film daily podcast, our own Peter Sciretta talked about his first visit to Knott's Scary Farm, the Halloween version of the Knott's Berry Farm theme park in Southern California. If this park is not on your radar, it should be. Who wouldn't want to enter a maze to mow down zombies with a laser-tag machine gun?
The video above plays up the first-person-shooter aspect of the maze Infected, which even takes you below ground into a subway car crawling with zombies. This week the Los Angeles Times also ran an article about the new maze Dark Ride, which has a very meta concept, in that it is a theme park maze set within an abandoned theme park attraction. Peter talked about this one on the podcast, too.
While it lacks the brand-name recognition of Disney or Universal, Knott's Scary Farm clearly has a lot going for it in terms of production value. It just goes to show that the movie It and The Walking Dead Attraction at Universal Studios Hollywood do not have a monopoly on killer clowns and crashed helicopters this Halloween.
Last year, the Magic Kingdom celebrated its 45th anniversary on October 1. Epcot opened the same day, eleven years later, so now it is about to celebrate its 35th anniversary.
Epcot 35 pic.twitter.com/1w9MIQ83YC

— Showcase of Wishes (@ShowcaseWishes) September 28, 2017
Yet in contrast to Tokyo Disneyland, which we reported on last week, Epcot does not have an elaborate year-long celebration planned. Aside from merchandise (including a Special Edition Funko Pop! Figment), the actual in-park anniversary festivities appear to be limited to one day only. On Sunday, October 1, 2017, the park will celebrate three and a half decades with commemorative guide maps, an anniversary stage show, and a special edition of the Illuminations: Reflections of Earth fireworks show.
While it should be a happy occasion, news of this milestone has garnered a mixed reaction on various Disney-oriented fan sites, with commenters lamenting the loss of Epcot's original vision as an "Experimental Prototype Community of Tomorrow." This is part of an ongoing debate about Disney parks in general becoming more IP-driven, with Epcot being the prime example of a park that started out with more of an original high concept, only to see some of its educational focus give way to the incorporation of more familiar intellectual properties (including hit toons like Frozen and Finding Nemo).
People were hooting and hollering on the last day for #UniverseOfEnergy. This pavilion has been around since #Epcot's opening day in 1982. pic.twitter.com/eTo7sJdugh

— Joshua Meyer (@TheGaijinGhost) August 14, 2017
Just last month, of course, they closed Universe of Energy, one of the park's original opening-day pavilions, to make way for a new Guardians of the Galaxy attraction. This happened the same day the Great Movie Ride closed at Disney's Hollywood Studios—that being another park that has gotten away from its original concept over the years.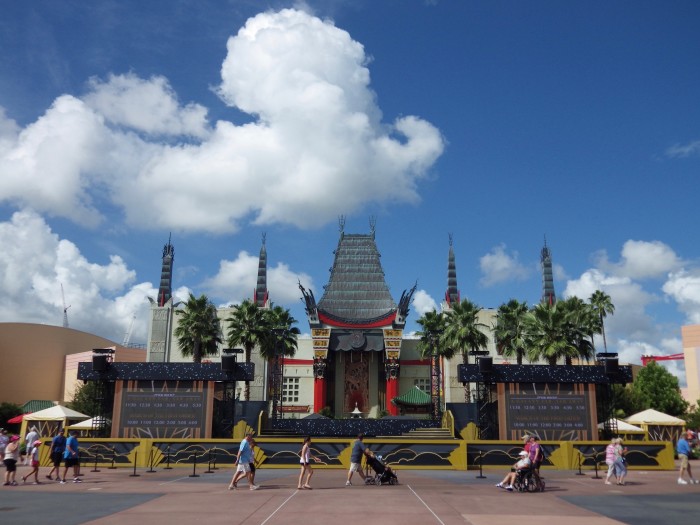 Speaking of which, if you are old enough to remember extinct attractions like SuperStar Television, Inside the Magic has an article up this week offering a trip down memory lane to a time when Disney's Hollywood Studios was still known as Disney-MGM Studios. In case you missed it, the /Film staff also came together last month to pay tribute to the late Great Movie Ride, while our own Jacob Hall penned a feature about the immersive future of Hollywood Studios, including the park's possible name-change.
All in all, this is proving to be a real transitional year for Walt Disney World. With Epcot turning 35; two new lands on the horizon at Hollywood Studios; and Pandora – The World of Avatar (see our photo tour here) creating more interest in Disney's Animal Kingdom, people who grew up alongside these parks and have continued to watch them develop over time are likely to be feeling some nostalgia mixed with excitement about what the future holds.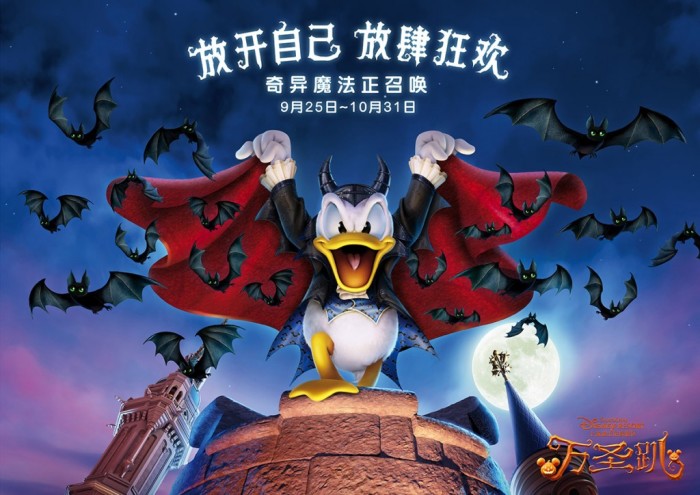 Finally, this past Monday, September 25, Halloween kicked off for the first time ever at Shanghai Disneyland. The Laughing Place has an in-depth post with details of the event.
Adding to its arsenal of next-generation rides like Pirates of the Caribbean: Battle of the Sunken Treasure and Tron Lightcycle Power Run, Shanghai Disneyland also reportedly has a Mandarin Chinese production of the Broadway musical Beauty and the Beast coming to it next year. Disney and More has the info on that. Incidentally, while culture shock has inspired horror stories about trash and public defecation at mainland China's first Disney resort, Disney Parks Blog did share the news late last month that Shanghai Disney Resort had received a 2017 China Best Employer Award.