Rian Johnson Has Literally Been Praying For The Success Of 'The Last Jedi' While Promoting 'Star Wars' In Japan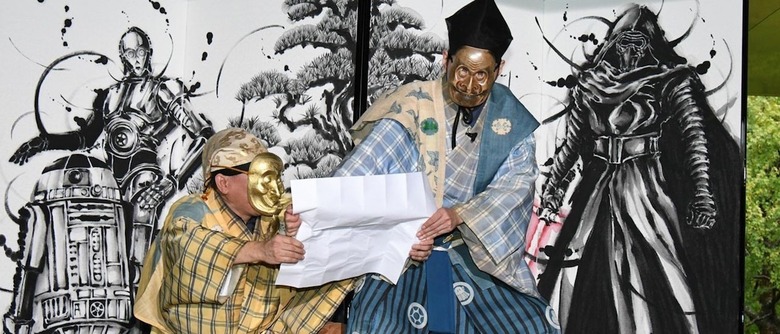 Earlier this month, director Rian Johnson was in Japan doing promotions for Star Wars: The Last Jedi, the upcoming eighth episode of the Star Wars saga. That film seems like such a sure thing, box office-wise, that no one probably needs to worry about praying for its success. There is always the off-chance that it could be terrible, but given Johnson's track record as a filmmaker, and producer Kathleen Kennedy's fiercely protective brand of quality control, that seems unlikely. Lest we forget, when not playing with genre to memorable effect in films like Looper and Brick, Johnson has also been known to direct stellar television episodes, such as "Ozymandias," the antepenultimate episode of Breaking Bad.
Sure, inheriting the burden of a behemoth film franchise like Star Wars might drive any director, even a publicly professed non-religious one, to pray. But in this case, Johnson's appearance at a historic temple near the ancient capital of Kyoto was more likely a symbolic gesture. As StarWars-jp.com and The Kyoto Shimbun reported, he was there as part of the unveiling of a Star-Wars-themed Japanese folding screen, rendered in stunning black ink by artist Masayuki Kojo. Fans of movie art will want to see the full unobstructed view of this thing, as it looks like some rad 18th-century version of a Mondo poster.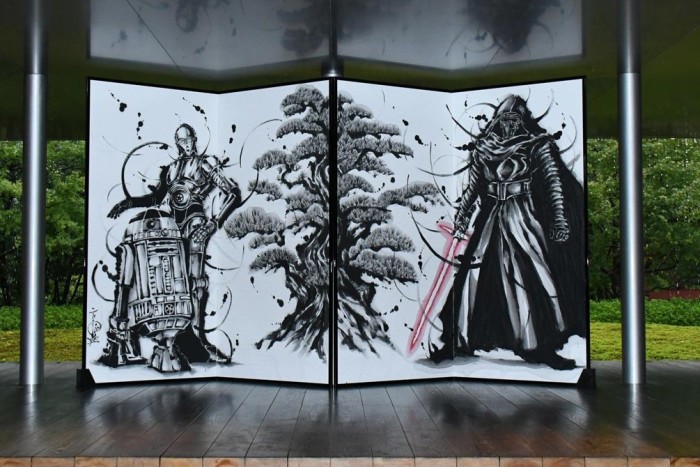 The temple where the prayer and screen-unveiling went down is called Byodoin. This is the same temple depicted on the back of the 10-yen coin, the Japanese equivalent of the U.S. dime. Byodoin is located in Uji, a city on the outskirts of Kyoto. The final chapters of The Tale of Genji, the world's oldest novel, are set in Uji, and now the city has a place in the pages of Star Wars history, as well.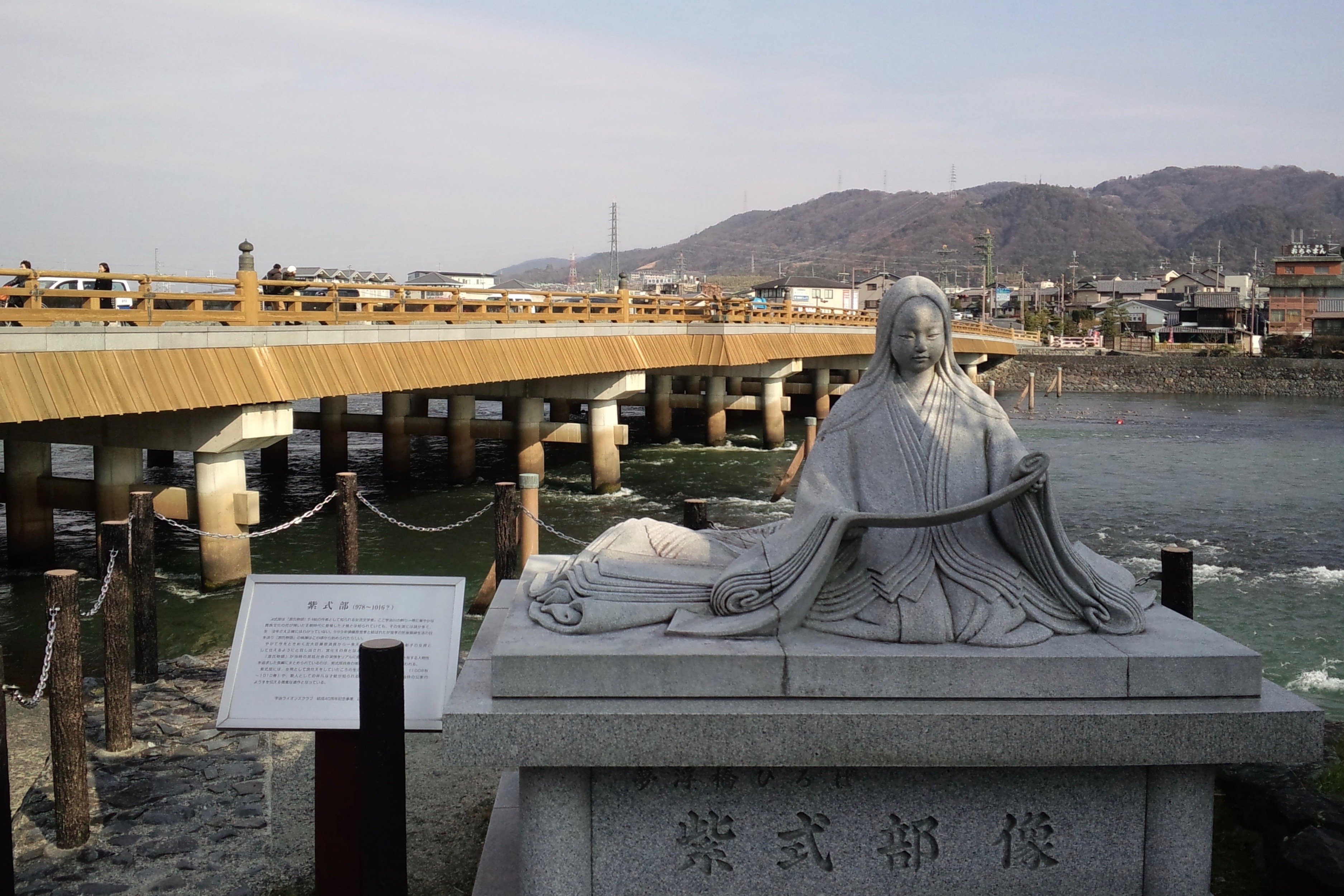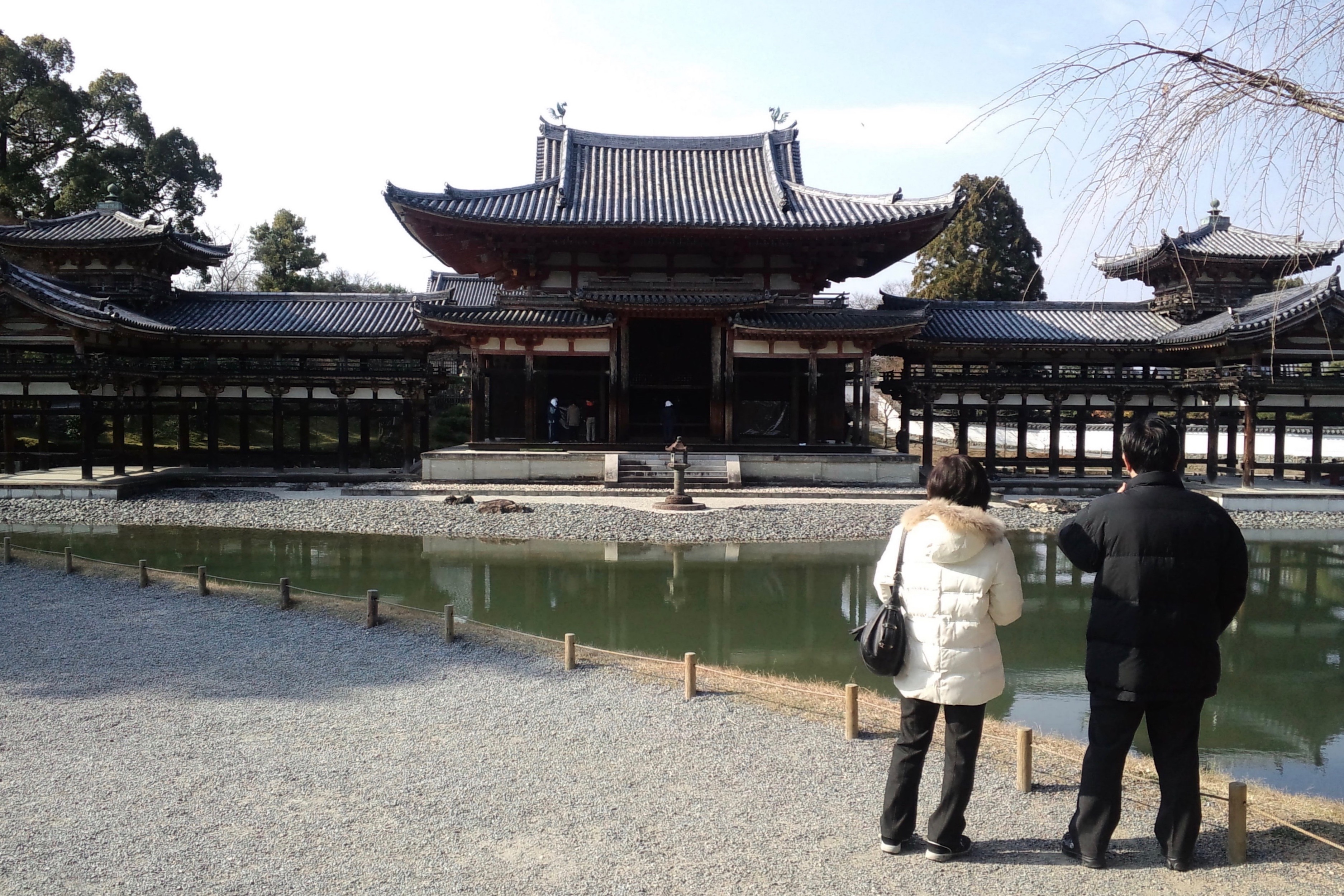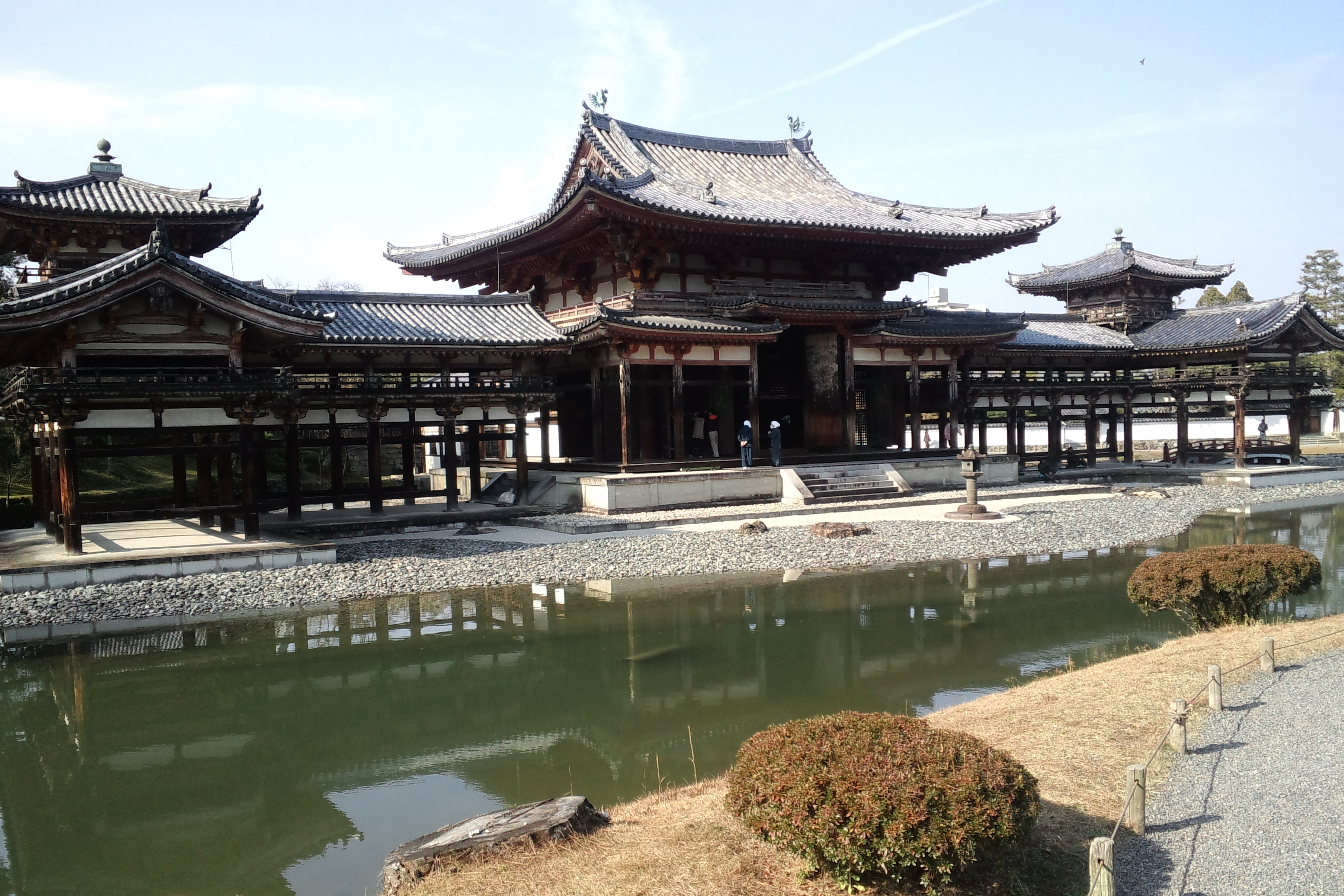 At the event, Johnson took the stage, but he could also be seen standing off to the side, filming with a smartphone, as actors in masks put on a special performance in the style of Japanese comic theater. Using voice changers while speaking Japanese, the actors gave themselves droid inflections. Back in June, while exploring the Japanese roots of Star Wars, we touched on the connection of certain droids to characters in the Akira Kurosawa film The Hidden Fortress. Suffice it to say, the Force is strong with Japan this year.
But perhaps there is another reason why Rian Johnson was out there this month, looking to appease the wrath of the movie gods with prayer. After the first rough cut screening of The Phantom Menace, George Lucas famously said, "I may have gone too far in a few places."
Now that The Last Jedi is officially finished, is there some secret guilt Johnson is hiding? As someone who has gone on record to defend the Star Wars prequels, could he be bringing back Jar Jar Binks?
If Supreme Leader Snoke turns out to be Jar Jar, then, by God, Rian Johnson will have a lot to answer for. A noted friend of the /Filmcast, Johnson has nonetheless proven to be a thorn in host Dave Chen's side, popping in on Periscope videos as recently as May to playfully persecute him.
Will that soon come back to haunt him? Will Rian Johnson be forced to pull a Cersei Lannister and do a naked shame-walk through the halls of infamy? Or will the movie gods smile on us all when Star Wars: The Last Jedi hits theaters worldwide on December 15?
We'll have to wait to find out. In the meantime, the Star Wars folding screen is on display at a tourist center in Uji until October 1.