Theme Park Bits: 'Nightmare Before Christmas' Ride Concept, 'Star Wars' Galactic Nights, 35 Years At Tokyo Disneyland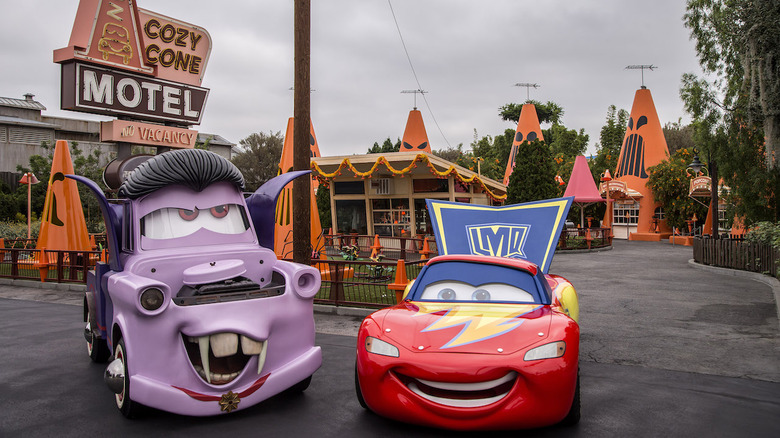 In this edition of Theme Park Bits:
See what a Nightmare Before Christmas ride might have looked like, as envisioned by one Imagineer
Cars characters get into the Halloween spirit by dressing up at Disney's California Adventure
The Star Wars: Galactic Nights event is returning to Disney's Hollywood Studios
Get details on how Universal Studios and Legoland are incorporating VR worldwide
The parent company of Louis Vuitton is bringing a steampunk theme park to Paris
Details for Tokyo Disneyland's 35th-anniversary celebration have been announced
First look at the Haunted Mansion Holiday gingerbread house – now open for #HalloweenTime at the @Disneyland Resort: https://t.co/EksepLyjV5 pic.twitter.com/UFizxs7pwl

— Disney Parks (@DisneyParks) September 15, 2017
First, a few follow-ups from last week. In case you were not already sold on visiting Disney's California Adventure for Halloween (and c'mon, you should be, even NASA scientists have turned out), Disney Parks Blog has shared some nifty photos of the Cars characters in costume. On Twitter, they also posted a pic of the Haunted Mansion Holiday gingerbread house at Disneyland Park.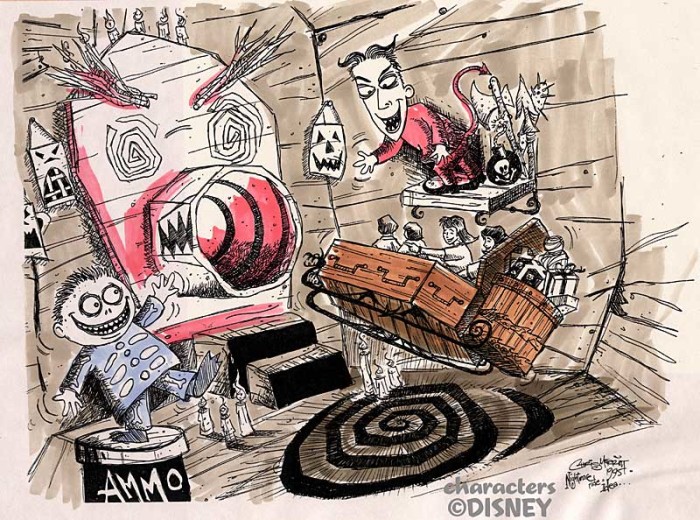 Fans of this seasonal version of the ride, based on Tim Burton's 1993 stop-motion musical, might get a kick out of seeing old concept art for a Nightmare Before Christmas attraction that never came to be. The design above comes by way of Disney Imagineer Christopher Merritt. Disney and More has some additional illustrations posted.
Fantasmic!'s new poster 😍 pic.twitter.com/BWhAGbnU1t

— Imaginat1on (@imaginat1on) September 15, 2017
In another life, perhaps, we could have had coffin ride vehicles. Alas, parkgoers in Anaheim will just have to make due with the sight of grim grinning ghosts. Or they can always bask in the return glow of a new and improved Fantasmic!, which still boasts the best black dragon of any show by that name.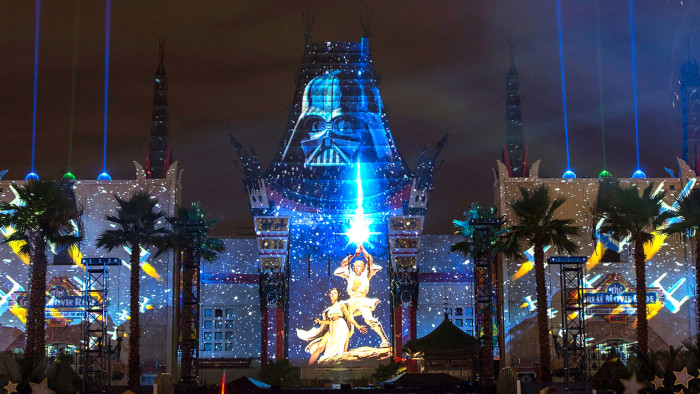 Over on the East Coast, meanwhile, the Walt Disney Presents gallery has now opened at Disney's Hollywood Studios. The full model for next summer's Toy Story Land is on display. Inside the Magic also has video of some concept art for Mickey and Minnie's Runaway Railway, as well as the first available part of the Star Wars: Galaxy's Edge model.
On December 16, the day after Star Wars: The Last Jedi hits theaters, Hollywood Studios will be hosting a sequel of its own for Star Wars: Galactic Nights. This special, one-night-only event, which requires a separate admission ticket, will allow fans to don costumes and enter the park — on a red carpet, no less — for an epic Star-Wars-themed party.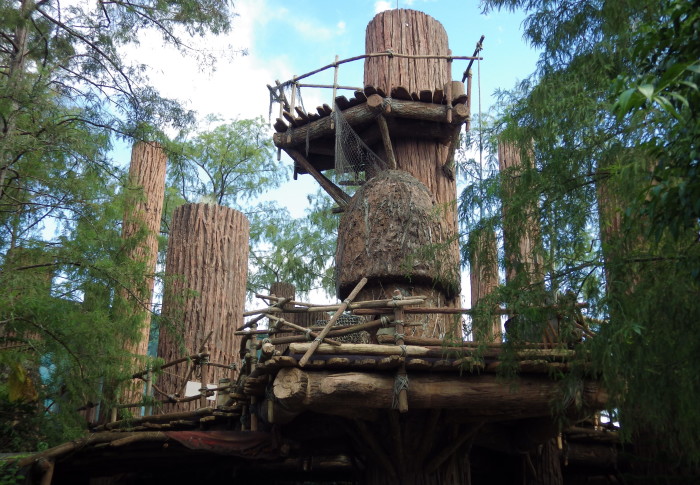 In addition to the regular Star Wars attractions on offer at Hollywood Studios, there will be an interview with one of the stars of the franchise, as well as a panel discussion on the future of Star Wars: Galaxy's Edge. And get this: there will be Ewoks on hand, and a DJ, meaning the whole thing could theoretically dissolve into a teddy bear luau like at the end of Return of the Jedi.
Star Wars fans, this is your chance to celebrate the love (yub, yub)! Galactic Nights lasts from 7:00 p.m. to midnight. You can find more information about it on StarWars.com. Tickets are available on the Disney World website.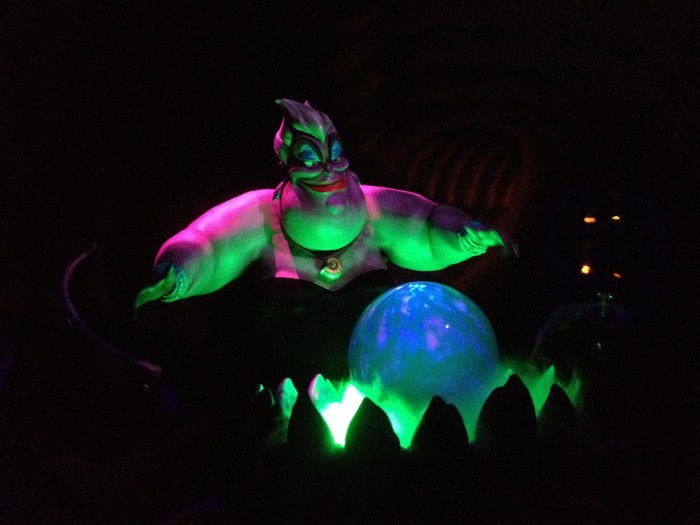 Speaking of nighttime Disney, the Magic Kingdom has announced the first string of dates for its "Disney After Hours" event in 2018. Disney Parks Blog has the details on this event, which allows a limited number of guests access to the park after it closes, so they can breeze through the line of popular Fastpass attractions like Seven Dwarfs Mine Train and Under the Sea – Journey of the Little Mermaid.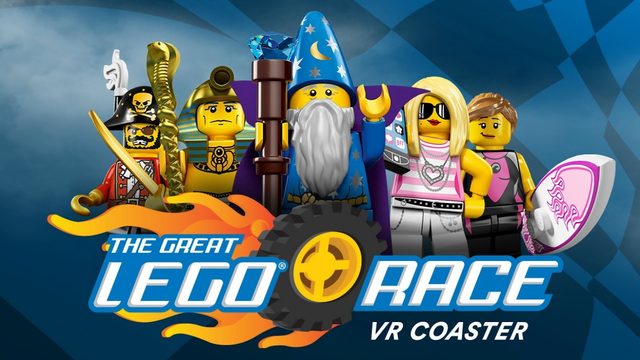 Elsewhere in Central Florida, there are a couple new virtual reality attractions on the horizon. As Inside the Magic reports, Universal Orlando's new Aventura Hotel will be offering a VR Game Room, among other cool amenities, starting in 2018. Legoland has also announced that it will be putting a VR spin on three of its existing rollercoasters around the world. Legoland Malaysia will be the park to debut The Great LEGO Race, with Florida and Germany both set to receive their own version of the ride in 2018.
Now that were are in Europe (having teleported there mentally via mention of Germany), it is worth remarking on the $70 million steampunk theme park that is coming to France. Earlier this month, Conde Nast Traveller reported that LVMH, the multinational conglomerate behind Louis Vuitton, Marc Jacobs, and other luxury brands, was about to start construction on a park in Paris with the theme of 19th-century industrial steam-powered machinery.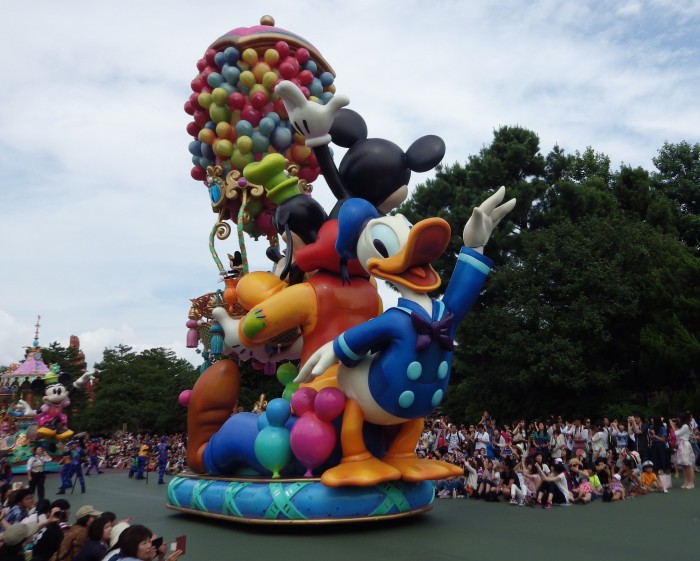 Work has since begun and will continue until May of next year. France already has at least one major steampunk tourist attraction, the Machines of the Isle of Nantes. But this new park, built on the 47-acre grounds of Jardin d'Acclimatation, is hoping to provide Disneyland Paris with some serious competition. According to Conde Nast Traveller, the park will draw inspiration from the works of Jules Verne, the author of Journey to the Center of the Earth and 20,000 Leagues Under the Sea, among other classic science fiction novels. Anyone who has ever been to Mysterious Island at Tokyo DisneySea will know that a Jules Verne steampunk concept can be theme park gold.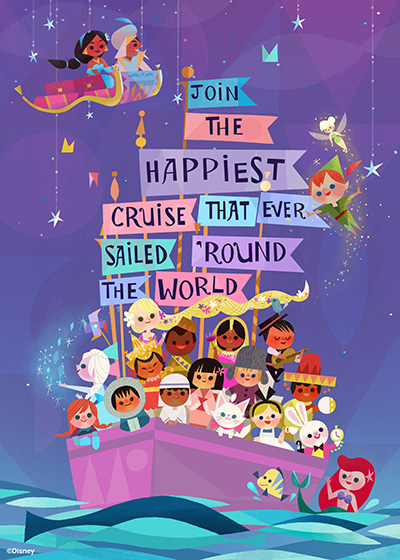 Yesterday was actually a big day for Tokyo Disney Resort news, as the Oriental Land Company (the owner and operator of the resort) announced the details for next year's 35th-anniversary celebration at Tokyo Disneyland. The daytime parade "Happiness Is Here," which has been a fixture of the park since its 30th anniversary, will end on April 9, 2018, to make way for a new parade called "Dreaming Up!" Tokyo is an appropriate place to unleash a Big Hero 6 parade float, since it has a Big Hero 6 attraction coming in 2020, and the character Baymax was actually first inspired by the bells of a city shrine.
To coincide with the 35th-anniversary kick-off, It's a Small World — which is currently undergoing a year-long renovation — will be re-opening as a Fastpass attraction at Tokyo Disneyland. In the past, even on busy days, Tokyo's version of "The Happiest Cruise That Ever Sailed" has been one of those rides that never usually held more than a five-minute wait. But with 40 new Disney characters being added to the attraction in the inimitable style of Mary Blair dolls (a la Disneyland Park's version), it makes sense that they would want to have the Fastpass measure in place, to help regulate inflow from a densely populated metropolis where crowds are always eager to line up and be the first to experience something new.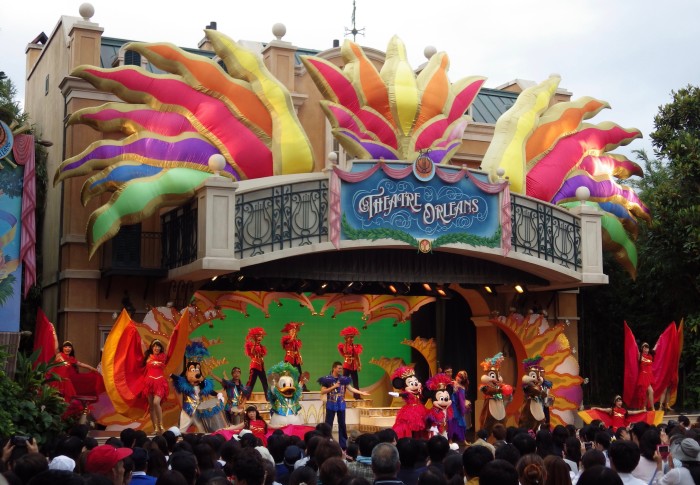 Over in Adventureland at Tokyo Disneyland, other changes are afoot at the open-air Theater Orleans, where the stage show "Minnie Oh! Minnie" will be bowing out on March 19, 2018, to make room for a new as-yet-untitled show on July 10. TDRExplorer has more details on both the anniversary event and the calendar of seasonal events, for Tokyo Disneyland/DisneySea, up through March 2019.
If any of this makes you want to plan a trip to Japan next year, you might also want to keep Universal Studios Japan in mind for your travel itinerary. Japan Today reports that the park will be adding attractions based on Final Fantasy and Sailor Moon to its Universal Cool Japan line-up in 2018. These attractions will follow in the (literally humongous) footsteps of Godzilla, Attack on Titan, and Neon Genesis Evangelion, which were all part of the 2017 rotation. One thing the Final Fantasy ride has going for it? It, too, is a VR coaster.