Jordan Peele Is Developing A 1970s-Set TV Series About Hunting Nazis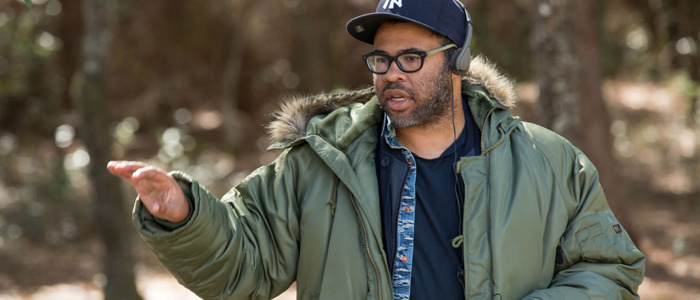 With the surprise mega-success of his feature directorial debut Get Out earlier this year, the multi-talented Jordan Peele has seen his star rise to new heights. The writer/director/actor/producer signed a TV development deal with a company called Sonar Entertainment just a few days before Get Out hit theaters, and now the first project in that deal has emerged: a 1970s-set TV series called The Hunt, which is about a band of Nazi hunters and was inspired by true events. Because of the modern re-emergence of Nazis thanks in large part to our joke of a president, this show is now more relevant than it should ever have been in the year 2017.
The Hollywood Reporter brings news about Peele's involvement in this series, which "follows a diverse band of Nazi hunters in 1970s America as they set out on a quest for revenge and justice — tracking and killing hundreds of Nazis who, with the unconscionable help of the U.S. government, escaped justice and embedded themselves in American society." Sounds like this could be the cathartic series we need right now.
To clarify, the former Key & Peele star will be executive producing The Hunt alongside David Weil, who is writing the series. I doubt anyone will immediately recognizes Weil's name, but he's an actor and writer who has written two scripts that have made The Blacklist, Hollywood's annual list of the year's best unproduced screenplays. In 2013, Weil's Half Heard in the Stillness made the list, and that one was about a young man who was freed from the basement of a child predator who kidnapped him ten years prior and the disappearance of another child that happens when he escapes. (Frankly, that sounds like a tough movie to get past a room full of executives, so I'm not shocked it never got made.) In 2014, Weil penned Moonfall, a sci-fi project described as a "Fargo-like thriller set on the moon."
The Hunt doesn't have a network home yet but several bidders are reportedly already interested, including cable and streaming networks, and Peele's involvement should help considerably. THR's sources say this show started being shopped around Hollywood following the torch-carrying Nazi march in Charlottesville earlier this year, and sadly, it doesn't look like our current administration is interested in shaming these ignorant idiots into going back into hiding any time soon, so this series will likely remain timely for a little while longer.