Superhero Bits: Jean Grey Returns To Marvel Comics, Power Pack Movie, The Defenders Ratings & More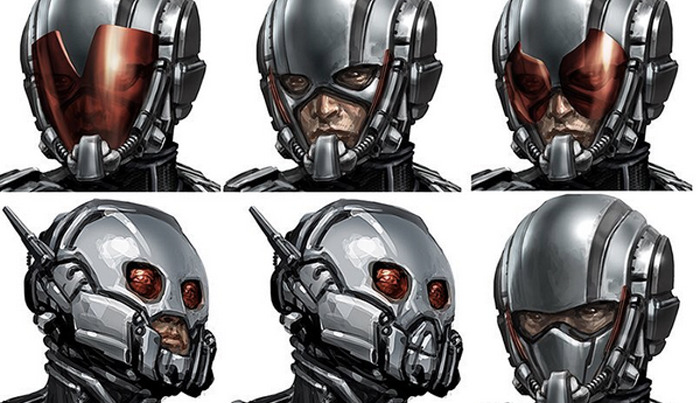 Will we get even more flashbacks in the second season of Jessica Jones? When will Jean Grey be returning to Marvel Comics? Is a Power Pack movie back in development? What does Adrianne Palicki have to say about her failed Wonder Woman pilot? Will Inhumans only be lasting for a single season? How did the ratings for The Defenders compare to previous Marvel shows on Netflix? All that and more in this edition of Superhero Bits.
Watch the launch trailer for Marvel vs Capcom: Infinite, now available to play on Xbox One, PlayStation 4 and PC.
GLSEN, an organization championing LGBTQ students/issues in schools, is giving DC Entertainment an award.
@OriginalFunko The greatest character in the MCU, played by the greatest actor in the known world, is now the greatest toy in existence. pic.twitter.com/6s9NDngQiV

— Taika Waititi (@TaikaWaititi) September 15, 2017
Director Taika Waititi revealed the greatest toy of the greatest character played by the greatest actor in the MCU.
The second season of Jessica Jones will have even more flashbacks with a young version of the character returning.
DC All Access honors the 25th anniversary of Harley Quinn before she gets her own celebratory day this weekend.
The box office haul for Spider-Man: Homecoming has now surpassed Batman v Superman: Dawn of Justice.
These are 1st pass concept design takes on Ant-Man on the1st film. They were looking for a retro non-Stark look. This was Hank Pym's design sensibilities. As usual we start with the source material & look at his comic book look. And then we take the needs of our movie & make sense of the two. I always enjoy doing these faster concept designs rather than more rendered illustrations especially in 1st passes. But a lot of times we need to do the more rendered version to help sell it. #antman #paulrudd #conceptart #costume #design #illustration #instaart #painting #?? #?????? #marvel #marvelstudios
Concept artist Andy Park shared some alternate designs for Ant-Man's sleek helmet in a new post on Instagram.
Rogue One: A Star Wars Story star Riz Ahmed praised Ed Skrein for turning down a whitewashed role in Hellboy.
Due to the amount of graphics and images included in Superhero Bits, we have to split this post over THREE pages. Click the link above to continue to the next page of Superhero Bits.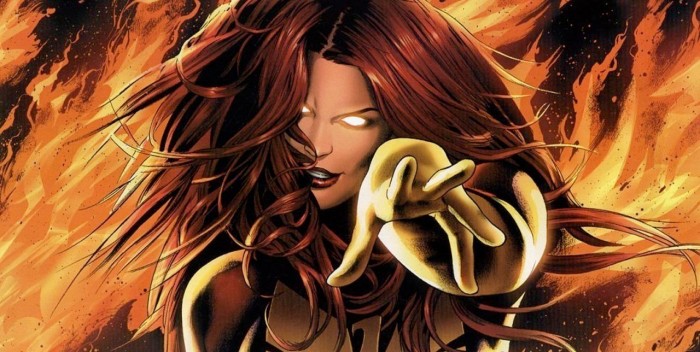 The real Jean Grey is coming back to Marvel Comics with Phoenix Resurrection: The Return of Jean Grey.
Adrianne Palicki opened up a bit about the failed Wonder Woman pilot that never made it to air years ago.
Watch a new extended trailer for the upcoming fourth season of The Flash, featuring a disoriented Barry Allen.
Take this with a grain of salt, but That Hashtag Show is reporting that a Power Pack movie is in development.

RenewCancelTV noticed ABC is advertising "the complete series"of Inhumans. Will we only get one season?
The Defenders had the lowest 30-day ratings of any of the Marvel TV shows that have been on Netflix so far.
Here's everything you need to know about the comic book The Runaways in Marvel's recent edition of TL;DR.
An assembly cut of Justice League screened in Los Angeles this week, but there's very little reaction to be found.
Due to the amount of graphics and images included in Superhero Bits, we have to split this post over THREE pages. Click the link above to continue to the next page of Superhero Bits.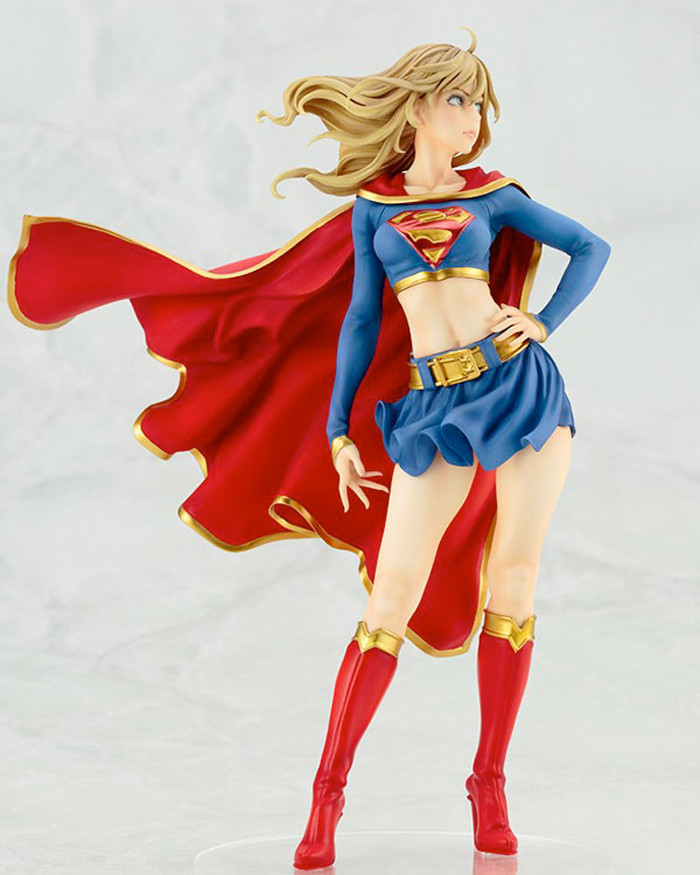 There's a brand new Bishoujo statue inspired by Supergirl Returns coming from Kotobukiya in March of 2018.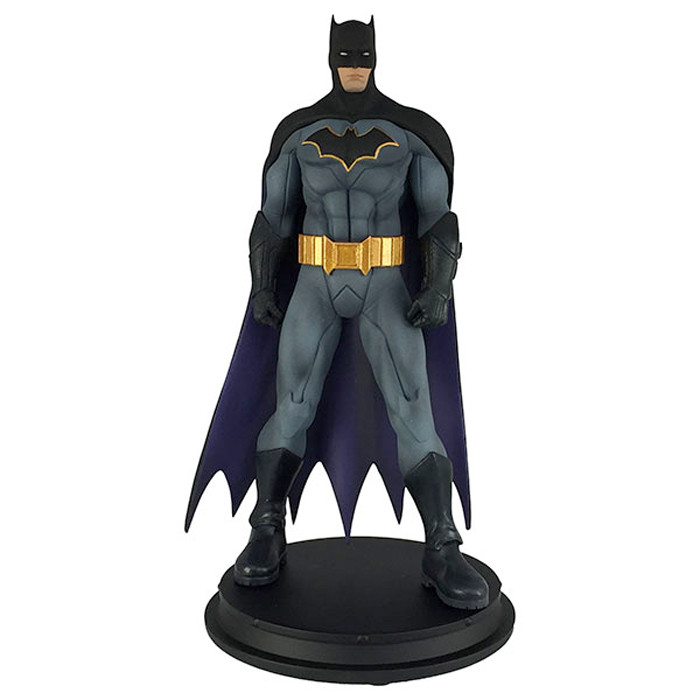 This resin constructed statue of the Batman from DC Rebirth is a ThinkGeek/GameStop exclusive available now.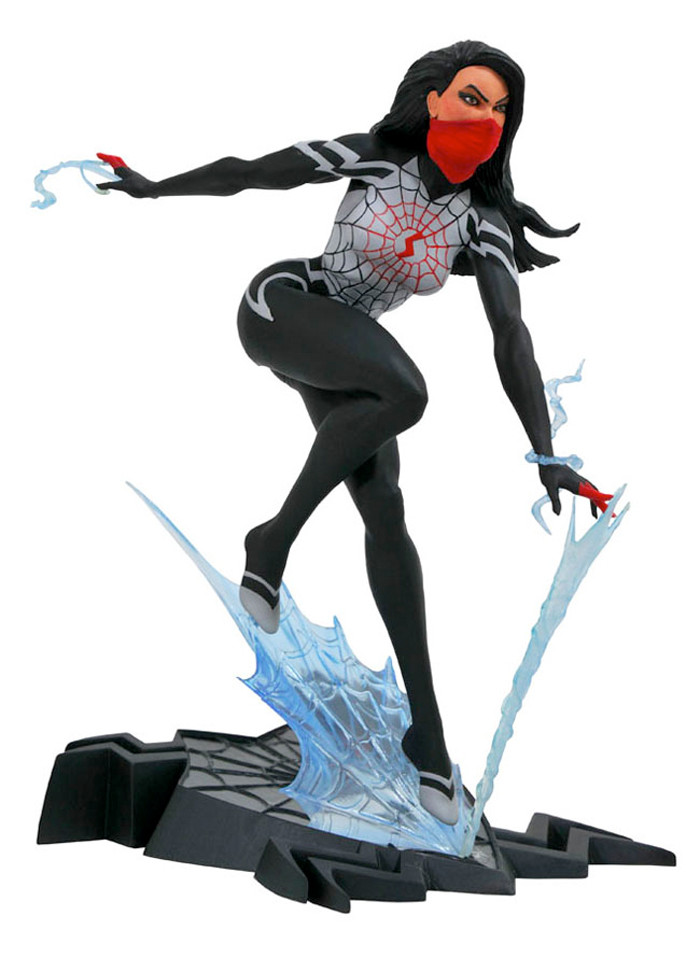 This Marvel Gallery statue of Spider-Man universe character Silk is spinning some web and arrives in February.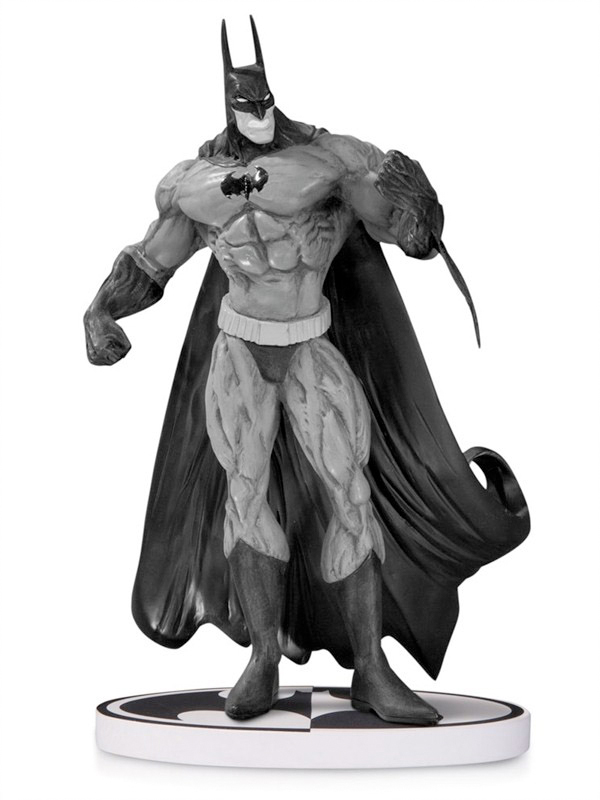 The Black and White collection from DC Comics adds Batman to the mix, inspired by Simon Bisley's artwork.
Read the previous edition of Superhero Bits right here.