The Best TV Shows And Movies Coming To Netflix In October 2017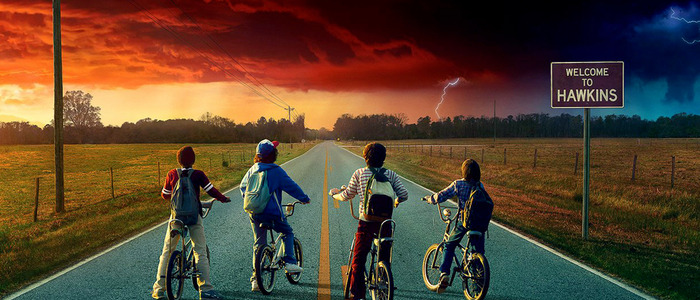 Boo! Did I just send you to an early grave with fear? If so, I apologize. Now rise from your coffin and read the rest of this. September is winding down, which means it's now time for October and with it, Halloween season. It's the most wonderful time of the year. With a new month comes new titles on Netflix. So bust out your pumpkins and remotes and browse along with us with this list featuring the new movies coming to Netflix in October 2017.
Below, check out our list of the best TV shows and movies coming to Netflix in October.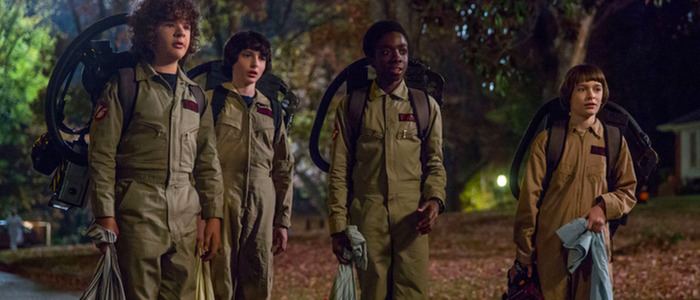 The Hateful Eight
Quentin Tarantino's icy Western feels even more essential here in 2017 than it did when it hit theaters in 2015. The film severely polarized viewers when it was released around Christmastime, and to be sure, it's an overly brutal experience. But the themes of racism weaved into the fabric of America are as (unfortunately) relevant as ever. While streaming The Hateful Eight on Netflix won't be as incredible as watching the film in its original 70mm form, it's still a remarkable movie and one of Tarantino's best. (Arrives October 25)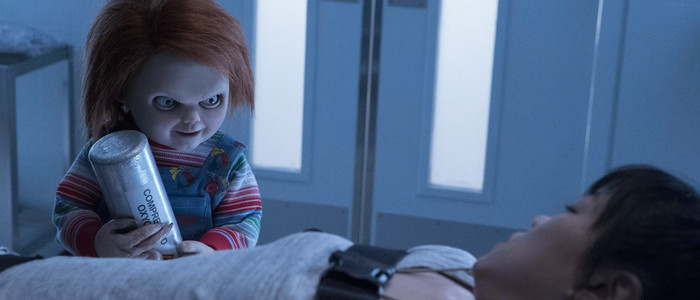 Cult of Chucky
Somehow, the one horror franchise that's been able to endure the test of time has been Child's Play. Chucky the killer doll has stood firm against reboots and obscurity to carve a bloody path through horror history. Now Chucky creator Don Mancini is ready to unleash his latest tale of tiny terror, Cult of Chucky, a film that picks up where the last film – Curse of Chucky – left off while adding brand new twists to the mythology. (Arrives October 3)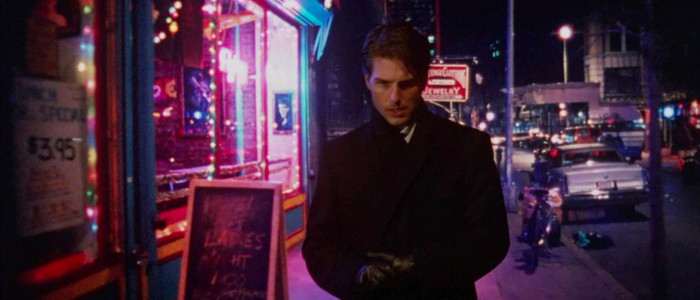 Eyes Wide Shut
Stanley Kubrick's final, often misunderstood film follows Tom Cruise through a backlot version of New York as he has one sexual misadventure after another while his wife, played by Cruise's then-wife Nicole Kidman, waits at home. Not at all the sexy thriller some marketing promised, Eyes Wide Shut is a weird, cerebral journey loaded with hidden meaning. If you've somehow gone this long without seeing this masterpiece, Netflix has you covered. (Arrives October 1)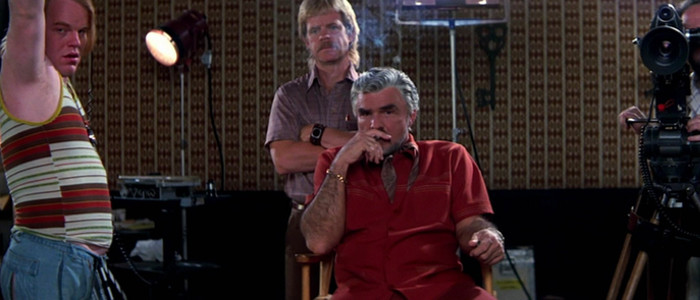 Boogie Nights
While Boogie Nights may not be Paul Thomas Anderson's first film, it is the first film that truly got him noticed by audiences and critics alike. A groovy, funny, dark look at the porn industry in the 70s, Boogie Nights features a killer cast, killer soundtrack and enough style and charisma to fill the Grand Canyon. Anderson has only gotten better since then, but this is still one hell of an early film from a relatively new filmmaker. (Arrives October 1)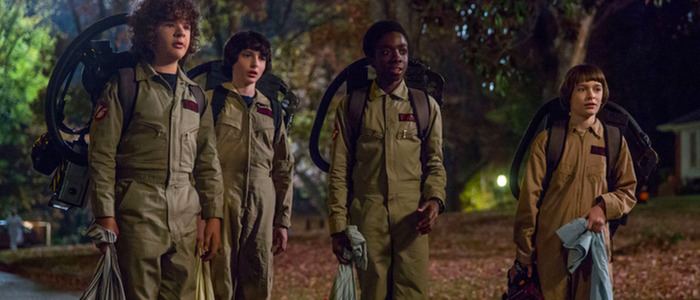 Stranger Things 2
There's been a bit of a backlash over season one of Stranger Things, but I say to hell with that. The first season is a blast and more than just an excuse to exploit nostalgia. Now the show returns for its highly anticipated second season, and just in time for Halloween. Will Winona Ryder make more shocked faces? Will Millie Bobby Brown eat more waffles? Will David Harbour inspire more internet thirst with his dad bod? We'll know the answers to all these questions and more at the end of October. (Arrives October 27)
New Movies Coming to Netflix in October 2017
Get the full list of all the TV shows and movies coming to Netflix in October 2017 on the next page.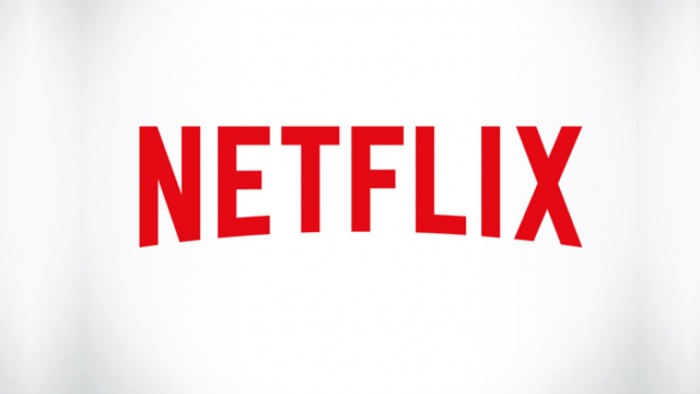 October 1
88 Minutes
A Cinderella Story: Once Upon a Song
Before Midnight
Blood Diamond
Boogie Nights
Charlie and the Chocolate Factory
Cleverman: Season 2
Death Sentence
Don't Be a Menace to South Central While Drinking Your Juice in the Hood
Eagle vs. Shark
Eyes Wide Shut
Generation Iron 2
Ghost Patrol
I Love You, Man
Ice Guardians
Lockup: Disturbing the Peace: Collection 1
Made of Honor
Miss Congeniality
Miss Congeniality 2: Armed and Fabulous
Must Love Dogs
Never Let Me Go
No Reservations
Penelope
PJ Masks: Season 1
Set Up
The Reaping
Tokyo Idols
Tommy Boy
Vanished
Veronica
October 2
Mr. Dynamite: The Rise of James Brown
Sleeping with Other People
October 3
13 Demons
Rodney Carrington: Here Comes The Truth — NETFLIX ORIGINAL
Cult of Chucky
The Survivalist
October 4
Raw
October 5
Bonus Family (Bonusfamiljen): Season 1 — NETFLIX ORIGINAL
Schitt's Creek: Season 3
The Fosters: Season 5
October 6
ID-0: Season 1 — NETFLIX ORIGINAL
Skylanders Academy: Season 2 — NETFLIX ORIGINAL
Suburra: Season 1 — NETFLIX ORIGINAL
The Death and Life of Marsha P. Johnson — NETFLIX ORIGINAL
Word Party: Season 3 — NETFLIX ORIGINAL
October 7
Chris Brown: Welcome To My Life
Middle Man
October 10 
Christina P: Mother Inferior — NETFLIX ORIGINAL
The Skyjacker's Tale
October 11
Donnie Darko
October 12
Fe de etarras — NETFLIX ORIGINAL FILM
October 13
El Especial de Alex Fernández, el Especial — NETFLIX ORIGINAL
Kingdom of Us  — NETFLIX ORIGINAL
MINDHUNTER: Season 1  — NETFLIX ORIGINAL
Super Monsters: Season 1  — NETFLIX ORIGINAL
Talladega Nights: The Ballad of Ricky Bobby
The Babysitter  — NETFLIX ORIGINAL FILM
The Meyerowitz Stories (New and Selected)  — NETFLIX ORIGINAL FILM
Voltron: Legendary Defender: Season 4  — NETFLIX ORIGINAL
October 15
Belief: The Possession of Janet Moses
LEGO: City: Season 1
Money
OtherLife
She Makes Comics
West Coast Customs: Season 6
October 17
Patton Oswalt: Annihilation — NETFLIX ORIGINAL
Slasher: Guilty Party — NETFLIX ORIGINAL
October 19
Wedding Unplanned
October 20
1922– NETFLIX ORIGINAL FILM
Haters Back Off: Season 2– NETFLIX ORIGINAL
One of Us– NETFLIX ORIGINAL
Smurfs: The Lost Village
The Day I Met El Chapo: The Kate del Castillo Story– NETFLIX ORIGINAL
Wheelman — NETFLIX ORIGINAL FILM
October 23
Meet the Robinsons
While We're Young
October 24
Wanted: Season 1– NETFLIX ORIGINAL
Wanted: Season 2– NETFLIX ORIGINAL
The Mist: Season 1
October 25
The Hateful Eight
The Final Master
La Querida del Centauro: Season 2
October 26
Strange Weather
October 27
Stranger Things 2 — NETFLIX ORIGINAL
Joan Didion: The Center Will Not Hold– NETFLIX ORIGINAL
October 28
Pup Star: Better 2Gether
October 30
Judah Friedlander: America Is The Greatest Country In The United States– NETFLIX ORIGINAL
October 31
Zumbo's Just Desserts: Season 1 – NETFLIX ORIGINAL