The Morning Watch: Andie MacDowell Got A Raw Deal In The 1990s, Netflix Is A Joke & More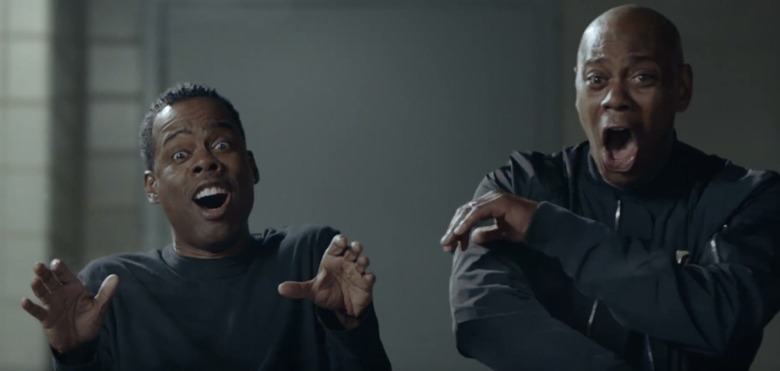 (The Morning Watch is a recurring feature that highlights a handful of noteworthy videos from around the web. They could be video essays, fanmade productions, featurettes, short films, hilarious sketches, or just anything that has to do with our favorite movies and TV shows.)
In this edition, a video essay looks at how Andie MacDowell spent a lot of time in the 1990s getting tricked by the magic of male protagonists. Plus, watch how Netflix is mocking itself for their new promotional campaign for their exclusive stand-up specials and watch as Guillermo from Jimmy Kimmel Live interviews Emmy winners in a very unique position.
Between Groundhog Day, Michael and Multiplicity, actress Andie MacDowell spent a lot of time being fooled by the magic of her male co-stars. Whether it was repeating a day over and over, the existence of angels or clones of her husband, MacDowell was the go-to actress when romantic comedies needed a charming but somewhat gullible, vaguely Southern female lead. This video essay from Cracked explores that while the stories her characters were part of seem mostly innocent and romantic on the surfaced, each of them has some darkness in that which gives Andie MacDowell a raw deal.
In case you didn't catch this advertisement during the Emmys, a new campaign from Netflix has begun that promotes their huge stand-up offerings. The commercials features comedians like Jerry Seinfeld, Dave Chappelle, Ellen DeGeneres and Chris Rock (all with Netflix exclusive specials either available now or coming soon) being spliced into Netflix original shows like House of Cards, Stranger Things, Orange is the New Black and more.
Finally, the Emmy winners from Sunday night took some time after their big wins to hang out with Guillermo from Jimmy Kimmel Live on a strange piggy-back style stool. Sometimes Guillermo was on the back (like with Laura Dern) and sometimes he was in the front (like with Donald Glover), but no matter where he's sitting, Guillermo is hilarious and charming.