'Murder On The Orient Express' Trailer: Kenneth Branagh And His Mustache Will Solve A Mystery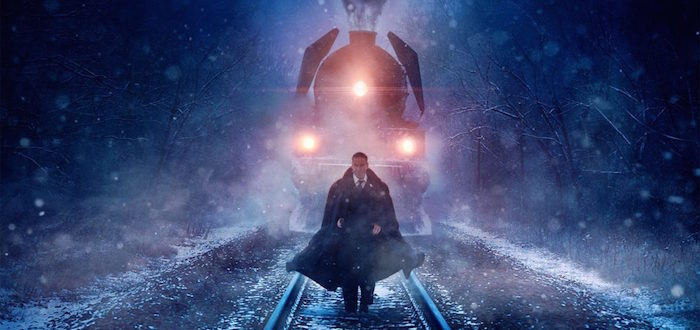 The first trailer for Murder on the Orient Express became a viral sensation not because it was representing an adaptation of a celebrated mystery novel from a grand master of the genre directed by a respected filmmaker and starring a murderer's row of interesting actors. Oh, no. It became a viral sensation because the 20th Century Fox marketing department apparently decided that a preview for one of the most legendary whodunits of all time needed some Imagine Dragons on the soundtrack to attract the kids.
And now, the second Murder on the Orient Express trailer is here to redeem that first trailer. Hopefully.
Strip away the goofy pop soundtrack and you're left with a movie that looks to be catering to an underserved market: grown-ass adults who like movies about adults doing things that don't involve sky portals and/or aliens. Look, I love sky portals and aliens (and robots and superheroes), but sometimes, you just need a detective with outrageous facial hair solving a murder on a train. That's all. And Agatha Christie's original novel, a masterpiece of the mystery genre, is screaming for another journey to the big screen.
In addition to directing, Kenneth Branagh stars as Hercule Poirot, the self-described "greatest detective in the world" and one of Christie's most beloved characters. Poirot solved cases in 33 of Christie's novels and over 50 of her short stories and it's about time we saw a new version on screen. However, the dashing and handsome Branagh is a far cry from the squat Belgian with an egg-shaped head described in Christie's work. As a Christie fan, I'm not sure how I feel about a devastatingly attractive Hercule Poirot. But as a Branagh fan...sure, why not?
As the title of the film suggests, the film finds Poirot solving a murder on a train, with Penélope Cruz, Willem Dafoe, Judi Dench, Johnny Depp, Josh Gad, Derek Jacobi, Leslie Odom Jr., Michelle Pfeiffer and Daisy Ridley playing possible suspects (actually, one of them is the victim, but let's not dwell on any spoilers, even if they're minor). It's an old-fashioned mystery in the best possible way. Sometimes, all a story needs is a smart character chipping away at an unsolvable problem to keep your attention for two hours.
If you're curious and want to know more, I would highly recommend checking out Christie's novel, which holds up as long as you wince through the cultural insensitivity inherent in any piece of literature published in 1934. The great Sidney Lumet also directed a 1974 film adaptation (with its own star-studded cast), should you want to see how this story was previously adapted for the big screen.
Murder on the Orient Express opens on November 10, 2017.