'The Deuce' Review: Catching Up With David Simon's Promising New HBO Series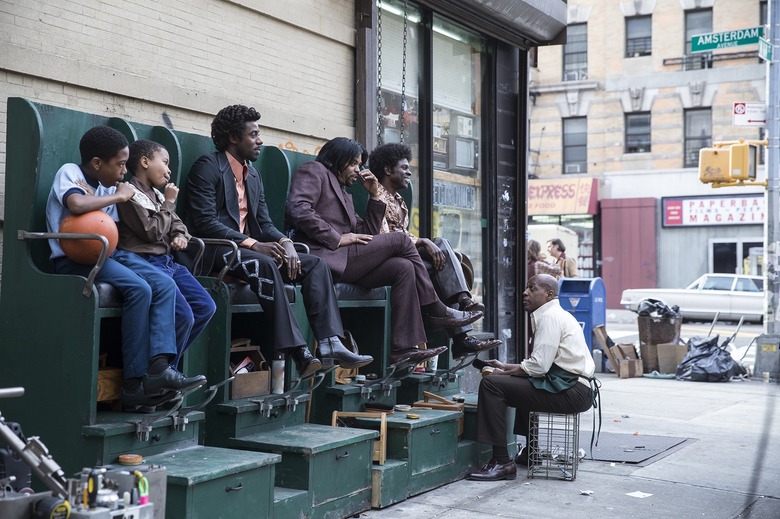 (We're going to kickstart our discussion of HBO's The Deuce by answering one simple question: what is the "best bet" in this week's episode?)
There's a curious kind of romanticism attached to 1970s New York City. The Deuce, created by David Simon and George Pelecanos, delves straight into it, setting a tone that's just as delightfully pulpy, and introducing a cast of pimps, sex workers, gangsters, and cops (including twins played by James Franco) that rivals Game of Thrones in sheer scope. In its first two episodes, we get a glimpse of each of their lives, as well as the first inklings of where the whole enterprise is headed.
This Week's Best Bet: Darlene
There are roughly four primary parts to The Deuce. There are the pimps; there are the prostitutes; there are the James Francos, Frankie and Vincent; and there's Candy (Maggie Gyllenhaal). The first two are the most lively, featuring C.C. (Gary Carr), Larry (Gbenga Akinnagbe), and Rodney (Method Man), and — as the girls they have in the game — Lori (Emily Meade), Darlene (Dominique Fishback), and Ashley (Jamie Neumann). The episodes set up the ins and outs of their day-to-day routines as well as distinguishing each of them.
Lori, for instance, is C.C.'s new girl on the block, and not half as naïve as he takes her for. She's also edging out Ashley, to whom C.C. takes a straight razor after she protests working in the rain. Darlene, one of Larry's girls, has the most going for her. In one of two threads she's juggling, she watches A Tale of Two Cities with one of her johns (who just wants her company) before taking the book out from the library; it's not clear what the payoff's going to be, but it's a sweet detail, especially as she signs up for her library card under the somewhat baffled stare of the librarian. In the second, she discovers that a video of her that was supposed to stay with the customer who paid for it is being distributed. It's with the introduction of porn that The Deuce really starts to get cooking; especially as Candy starts to take an interest.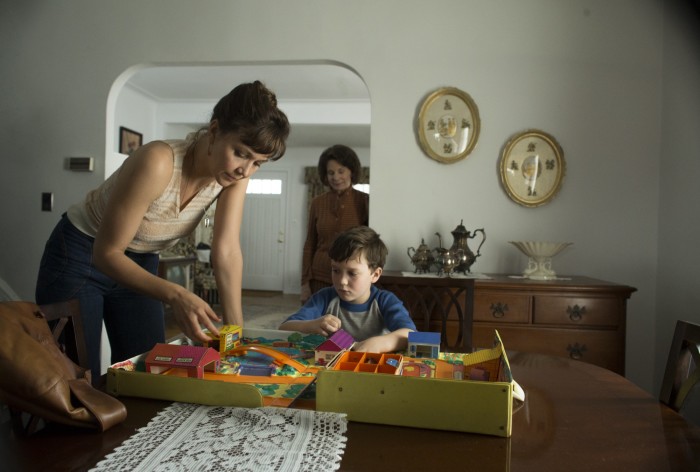 Heart of Gold
Candy is the only woman working without a pimp. They take turns trying to persuade her otherwise, but she won't have any of it. She knows how the job works — in one of the show's most telling scenes, she compares her job to that of a car salesman, in that the car gets sold for the same price no matter how long the customer takes to choose it — and she can do it all on her own. It looks like she might be able to do porn on her own too, as, after filling in for another girl on a shoot, she takes an interest in the set-up necessary and steals a tape on her way out to study at home. She's practical — as she has to be when she's sending money to help cover costs for taking care of her son, who lives in the suburbs with his grandmother, who doesn't approve of what her daughter does for a living.
Double Trouble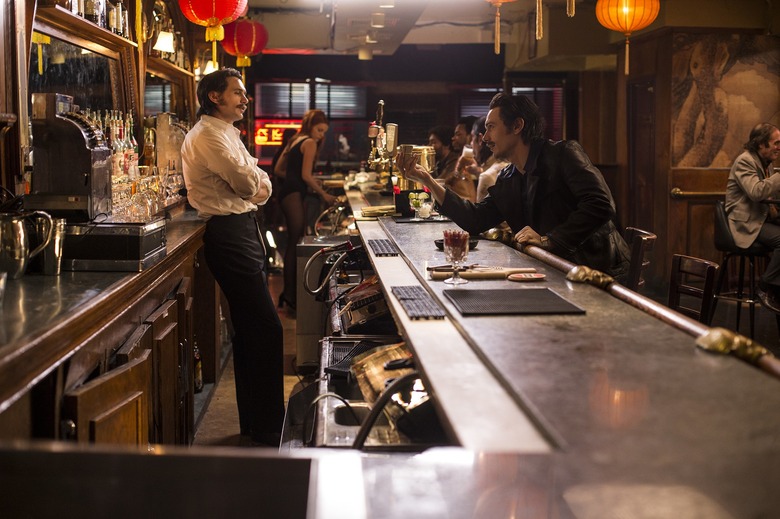 She's not the only one facing a little trouble at home. Vincent's going through a few major life changes, as he decides to split permanently from his wife (Zoe Kazan), who's out partying every night, and leaves her and their children in Brooklyn to work in Manhattan as a bartender. He's also in trouble with the mob, as his brother Frank has racked up gambling debts and them disappeared, saddling Vinnie with the debt. Luckily, though, Vinnie's got a good head of business. He sets up a scheme with his brother-in-law Bobby (Chris Bauer) that, in combination with how much money he's been drawing in at the bar after changing the waitresses' outfits, impresses Rudy Pipilo (Michael Rispoli) to the point that Rudy gives him his own bar to run.
He might be facing a little trouble in love, too, as he's got his girlfriend Ellen (Amber Skye Noyes) but gets a little chemistry going with now ex-college student Abby (Margarita Levieva). She comes by the bar after having been caught trying to buy speed in Hell's Kitchen, accompanied by the cop (Don Harvey) who's let her off easy, presumably in the hopes of getting a little action. But no such luck when James Franco's around. The show sets her up as smart and self-possessed — she sleeps with one of her teachers and then razzes him for his guilt using the terms she's learned in class — so it'll be interesting to see exactly how she works into the larger narrative.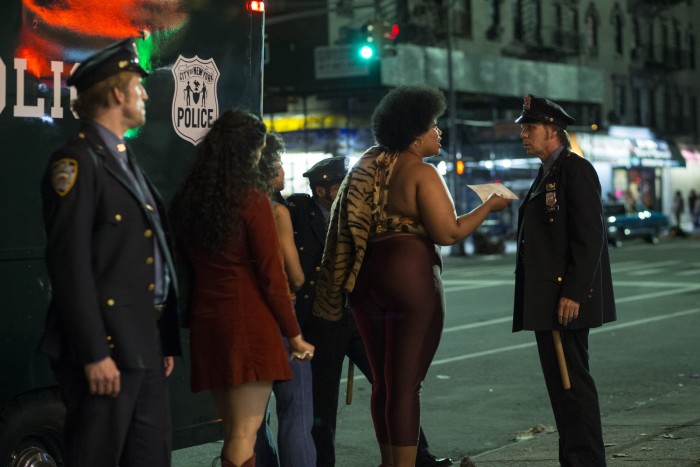 The Deuce
The title of the show is taken from the former nickname for the stretch of 42nd Street between Seventh and Eighth Avenues, and though the series travels all over New York, it never feels too broad in scope to handle. There's a warmth to each character that's apt given how down-to-earth the subject matter literally is (especially Lawrence Gilliard Jr. as another one of the cops, probably better known to audiences as D'Angelo from The Wire) that only makes it worse when disaster strikes. C.C. in particular seems to be a magnet for it, as, shortly after cutting Ashley, he stabs a man — a john pretending to be a cop, who was in the process of abducting Lori — to death. We hear the report come through the police station soon afterward, though there are so many other reports that follow that it wouldn't be too surprising if the crime went unsolved. But there's enough going on for now; given the fact that porn only came into play in the second episode, it'll be interesting to see how quickly or slowly it actually kicks in now that it's been introduced.