POTD: Read Jimmy Fallon's Alternate Titles For 'Almost Famous'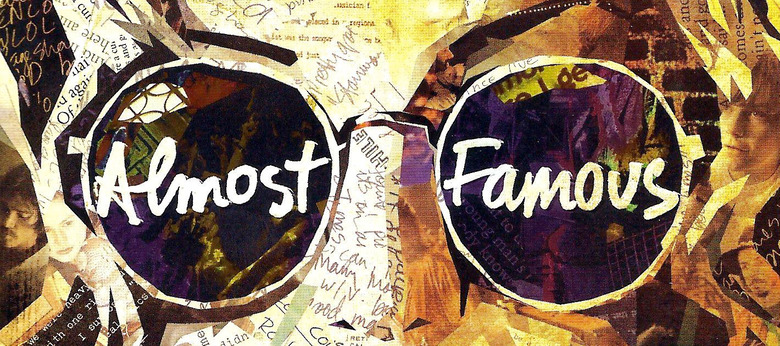 If you don't love Almost Famous as much as most of the staff of /Film does, then you might not know that the original title for the film was Untitled. If you watch "The Bootleg Cut" (or director's cut) that was released on DVD back in 2001 and re-released on Blu-ray in 2011, you'll see the real title appear, as it was preferred by director Cameron Crowe (who is the one doing the handwritten opening credits as well).
Before the title Almost Famous was settled upon, there was a time when Cameron Crowe was trying to figure out what else he could call the movie, since Untitled was not the most desirable name for the studio to sell. One person who tried to help Cameron Crowe figure out a satisfying alternate title was supporting star Jimmy Fallon, and the director recently revealed the full list of options he was presented with by the man who would go on to host The Tonight Show.
Here's Jimmy Fallon's full list of Almost Famous alternate titles revealed on Twitter:
from the archives: when the studio refused to release "almost famous" under the original title "untitled"... @jimmyfallon sent these
ideas. pic.twitter.com/oTOS9TQymC

— Cameron Crowe (@CameronCrowe) August 27, 2017
My favorites from this list are I'm With The Band, The B-Sides and The Vinyl Years. There's something that I like about Nothing Up My Sleeve (Except for My New Record), but that's probably best saved for a stand-u comedy album of some sort. There are plenty of choices on here that are clearly jokes, including a trilogy of Doin' It movies.
So where did the title Almost Famous come from?
CNN anchor Jake Tapper actually asked this very question to Cameron Crowe on Twitter, to which Crowe responded, "It was David Geffen's idea... but it wasn't his first choice. He really liked My Opening Farewell." David Geffen was one of the co-founders of DreamWorks, who produced Almost Famous.
For my money, I think Almost Famous is a solid title, and it says a lot more about the movie than Untitled, but it's not hard to understand why Cameron Crowe was so attached to the title to begin with. We're just glad that eventually we got to see the director's cut of the movie that the studio wasn't willing to distribute in theaters.