Theme Park Bits: Florida Parks Post-Irma, Halloween Events Are Here, 'The IT Experience' Relocates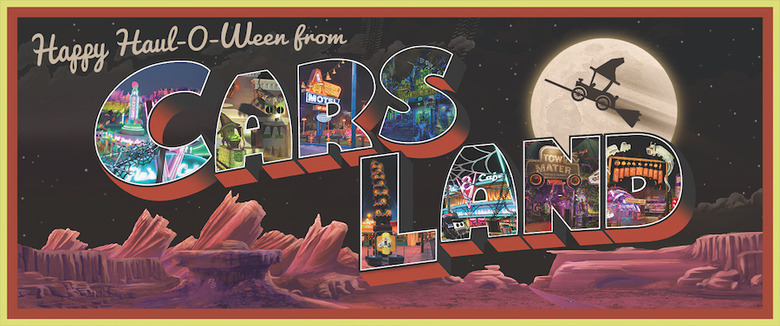 In this edition of Theme Park Bits:
Central Florida's theme parks get back on their feet after Hurricane Irma.
Disney's California Adventure is joining the Halloween festivities this year.
The season of scares also begins at Universal with Halloween Horror Nights.
"The IT Experience" is floating to the Warner Bros. lot to join its Studio Tour.
Christmas comes early with various Harry-Potter-related park announcements.
And more!
The big news this week coming out of Florida was, of course, Hurricane Irma. This storm impacted Central Florida's thriving theme park system in a number of ways. In its 45-year history, there have only been a handful of times when Walt Disney World was ever forced to close its parks. Yet this was one of those times. As guests rode out the storm, they took to social media to post pictures of characters entertaining them inside resort hotels.
Donald and Pluto are still here at Port Orleans French Quarter, helping out at the Concierge desk. 😊 #LiveFromWDW #HurricaneIrma pic.twitter.com/4Sxh6Ciu8f

— CafeFantasia 💫 (@CafeFantasia) September 10, 2017
After two days, both Disney World and Universal Orlando reopened, with various news outlets reporting that each resort had sustained only minor damage in places (no toppled castles, thankfully). As parks get up and running again, some of them are running special deals to lure back customers. Through this Sunday, September 17, Busch Gardens Tampa and SeaWorld Orlando are offering Florida residents a "buy one, get one free" ticket deal, so they can "de-stress and reconnect with loved ones."
Before the storm, Disney's Hollywood Studios celebrated National Slinky Day by unveiling the look for its Slinky Dog Dash ride vehicle, which is coming to the park next summer as part of its Toy Story Land expansion. At the same park, the Walt Disney Presents gallery (newly rebranded from One Man's Dream) postponed the reveal of other ride vehicle models related to Toy Story Land, Star Wars: Galaxy's Edge, and Mickey and Minnie's Runaway Railway.
As of today, the Halloween theme park season is now upon us. For a family-friendly Halloween experience, parkgoers can head to Disney. As Los Angeles Magazine reports, Disney's California Adventure is getting in on the Halloween celebration for the first time this year. A couple weeks ago, the Walt Disney Company shared some details on its official blog, and now the day is finally here.
Disney's official stateside resort blog also has a rundown of some of the top experiences on offer this Halloween at the Disneyland Resort. Their guide to "treats and eats" can be found here.
In Cars Land, plenty of fun (and plenty of puns) will be had, as Radiator Springs transforms into Radiator Screams, a place where car-stumes and gas pump-kins abound. As our own Ethan Anderton reported last month, Guardians of the Galaxy – Mission: BREAKOUT! is also getting a Halloween makeover, dubbed, "Monsters After Dark," for night missions during the holiday period.
For a scarier, less G-rated Halloween experience, today marks the beginning of Halloween Horror Nights at Universal Studios Hollywood and Universal Studios Florida. Yesterday our own Aaron Pruner shared some behind-the-scenes details on two of the new mazes at Universal Studios Hollywood. Horror film director Eli Roth helmed a TV spot for this year's event.
Guests on both coasts will be able to experience all-new haunted houses and mazes, along with returning favorites, bringing to life moments from movies and TV shows such as The Shining, Saw, Ash vs. Evil Dead, and American Horror Story. This year, Blumhouse Productions will have an increased presence between the two parks, as it offers up fresh frights from some of its horror franchises, like Insidious, The Purge, and Sinister.
Inside Universal also has the details on four original haunted houses that were announced for Universal Studios Florida back at the end of August. For its part, Universal Studios Hollywood still has the added bonus of its exclusive Walking Dead Attraction, as well as its Titans of Terror attractions, in which slasher icons Freddy Krueger, Jason Voorhees, Leatherface, and even the murderous doll Chucky come out to play.
Nightmares come to life on select nights from now until November 4th. You can find more information at HalloweenHorrorNights.com.
As Stephen King's IT dominates the box office, fans who live in Southern California or plan to visit soon may find themselves wanting to mark their calendars. Inside the Magic has the details on a six-day event spread across two weekends in October, where Warner Bros. will be incorporating "The IT Experience" into its Studio Tour, as part of the Halloween-themed Horror Made Here event.
We visited "The IT Experience" last month when it was operating on the corner of Hollywood & Vine in the lead-up to IT's opening weekend. Suffice it to say, if you want to enter the Neiboldt House, the city of Burbank is where the "festival of frights" occurs.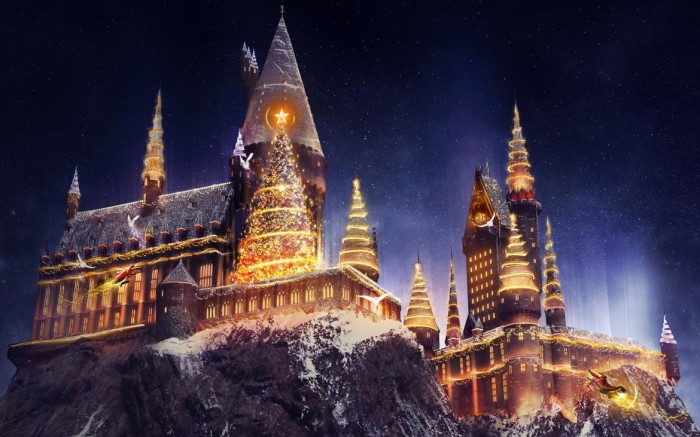 Finally, though the Halloween season is just now starting, it is never too early to look forward to Christmas or even next year. The official blog of Universal Orlando Resort has announced details for its upcoming Christmas celebration, which will spill over into the Wizarding World of Harry Potter for the very first time. The event is also returning to Hogsmeade at Universal Studios Japan).
If that's not enough Harry Potter for you, Inside the Magic has the lowdown on the three-day "Celebration of Harry Potter" event that will take place next January at Universal Orlando. Meanwhile, over in Universal Studios Hollywood, Inside Universal reports that the Hogwarts Express "upcharge cabin photo op" has ended and is now being developed into a new retail concept.