VOTD: How 'Wonder Woman' Should Have Ended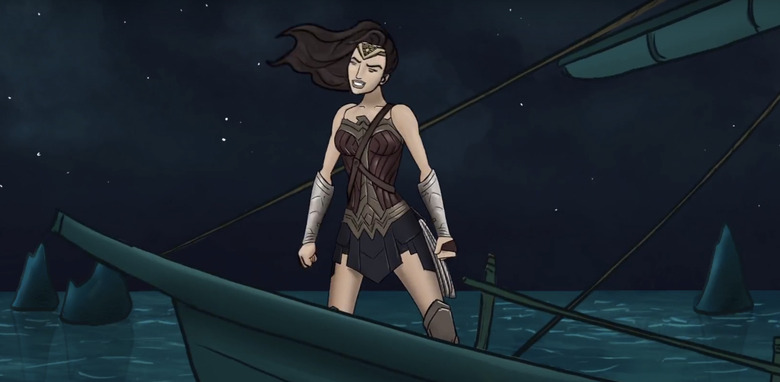 With $410.6 million at the domestic box office, Wonder Woman is not only the highest grossing film of the summer, but it's the second highest grossing film of 2017, coming in behind Disney's remake of Beauty and the Beast. While we wait for Wonder Woman to hit Blu-ray and DVD next week on September 19 (it's already available for digital download), the money is still pulling in some cash at the box office. But the film's success doesn't keep it safe from lampooning.
How It Should Have Ended has stepped up to give Wonder Woman the comedic conclusion treatment by imagining a variety of routes the DC Comics movie could have taken. One of them includes a fantastic reference to Moana, which shares plenty of traits with Wonder Woman, while another features a crossover cameo from a certain Marvel Comics superhero. Plus, the ending features a fun twist on the usual way the HISHE videos come to a conclusion with Batman and Superman.
Watch How Wonder Woman Should Have Ended below.
It's always nice when web series like How It Should Have Ended and Honest Trailers can play with their format and do something fun. The inclusion of Supergirl and Batgirl at the end being totally sweet about Wonder Woman's movie is a great way to mix up the formula and also mock Batman and Superman at a time when their movies aren't doing so well on the quality side of things. Of course, Batman has to show up because he desperately needs Wonder Woman for Justice League, and she's the only one who can save the DC Extended Universe now.