New Study Says Rotten Tomatoes Scores Have No Impact On Box Office Numbers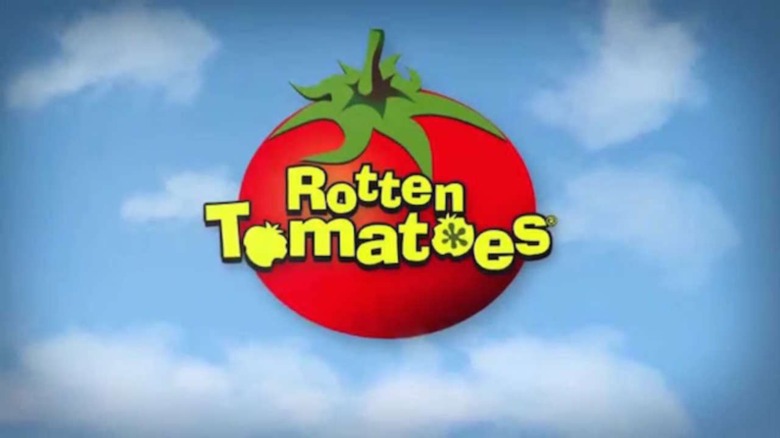 Hollywood has been churning out memorable cinematic villains since the earliest days of moviemaking, but there's one villain that the studios fear more than any other right now: Rotten Tomatoes. It's become conventional wisdom in studio executive boardrooms to blame the site for poor box office performances. Why take responsibility for making a bad movie that audiences don't care about if you can just point a finger somewhere else, right?
But the people at the top of the studio system who are interested in the truth instead of just a scapegoat might change their minds after reading about a new study published this week, which indicates that a film's Rotten Tomatoes score doesn't actually have any positive or negative correlation on its box office returns.
Variety points us to a study by Yves Bergquist, the director of the Data & Analytics Project at the University of Southern California's Entertainment Technology Center, in which the researcher comes to a conclusion that may surprise execs:
What is clear, from looking at all film data since 2000, is that Rotten Tomatoes scores have never played a very big role in driving box office performance, either positively or negatively.
Not only that, but it turns out that critics – always a tempting target for studio blame – actually liked this year's movies even more than they've enjoyed films in the past few years. For films grossing more than $300 million globally this year, the median Rotten Tomatoes score is 77.5. That's up from 73 in 2013 and around 74 in the intervening years.
But the study's most important discovery has to do with another aspect of Rotten Tomatoes scores:
There's another really interesting phenomenon at play, and one that has extremely deep consequences for how Hollywood makes movies: audiences scores and critics scores are increasingly correlated. Which means that audiences are becoming experts at smelling a "bad" movie and staying away.
It may have taken a few years of mega-budgeted sequels coming out and tanking, but considering the relatively poor performance of franchise entries like Pirates of the Caribbean: Dead Men Tell No Tales and Transformers: The Last Knight this summer – two franchises previously thought to be critic-proof – it looks like audiences are less apt to simply lap up huge CGI-driven spectacle simply because Hollywood puts it out there.
That's bad news for execs who have long enjoyed using poor critical reception as an excuse, and hopefully good news about the quality of movies that will be green lit moving forward. If audiences are rejecting empty spectacle, Hollywood will be forced to adapt and give them what they want, or else face even worse box office returns than they got this year.
Be sure to read Hoai-Tran Bui's article about Rotten Tomatoes and this summer's box office season from earlier this week if you haven't yet: it's a great look at a lot of these same issues.