AMC Developing Black Lives Matter Series Based On Book 'They Can't Kill Us All'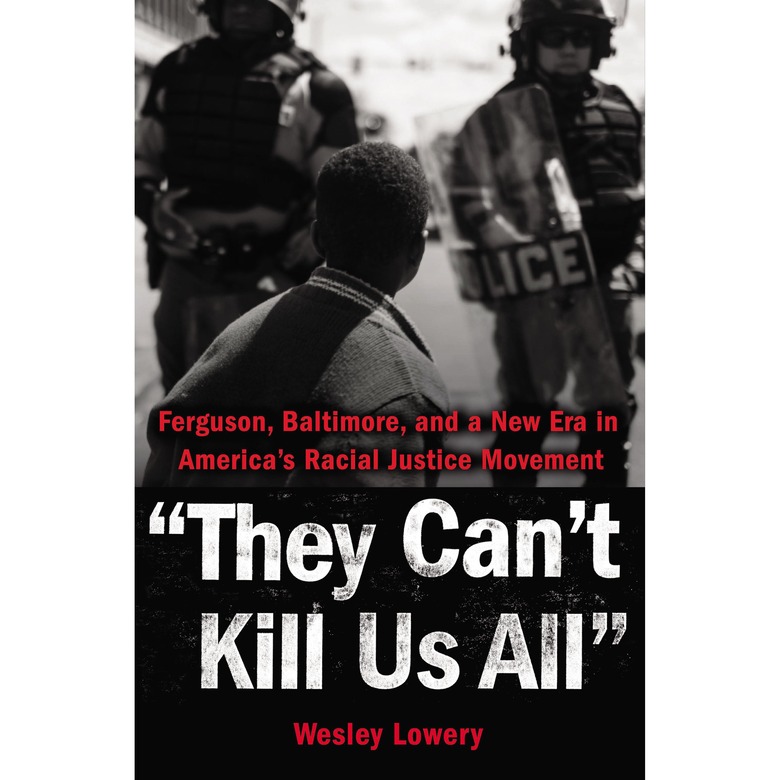 Black Lives Matter is not going away. And as more cases of police brutality are unveiled each day, Hollywood begins to take more notice.
Television was the first to address the ongoing movement calling for less police violence targeting African Americans, with episodes of Scandal, Black-ish, and Dear White People setting aside their sleek or comedic facades to candidly tackle the topic head-on. And now AMC is developing a prestige drama about the topic, based on Washington Post journalist Wesley Lowery's nonfiction book They Can't Kill Us All: Ferguson, Baltimore, and a New Era in America's Racial Justice. 
The untitled Black Lives Matter series is currently in development under Brad Weston's Makeready and Into the Badlands writer LaToya Morgan, according to Deadline. Morgan will also executive produce.
The series will be a fictionalized account of the movement, that "will reflect current events and race relations through the stories and voices of fictional characters," Deadline reports. It sounds like it will be similar to HBO's landmark crime series The Wire, which was loosely based on creator David Simon's experiences as a police reporter in Baltimore in the '90s.
Published in 2016, They Can't Kill Us All is Lowery's examination into how the Black Lives Matter movement sprung up in various cities across the country after the killing of Michael Brown in Ferguson, Mo., in 2014. The book analyzes how decades of racially-biased policing and crumbling infrastructure led to high-profile cases like that of Brown, Tamir Rice, and Freddie Gray, whose murders and the riots that followed galvanized a nationwide movement.
Lowery was on the ground in Ferguson for the Washington Post and was the lead reporter on an exhaustive investigative project at the Post of fatal police shootings in 2015, winning a Pulitzer Prize for national reporting for his team's work. Lowery tweeted that he was "excited to be exploring this new project" with Morgan after the series was announced.
The series based on They Can't Kill Us All comes at an optimal time not just for the increasing impact of the Black Lives Matter movement — which will be moving up to the big screen with the upcoming adaptation of the  young adult novel The Hate U Give starring Amandla Stenberg, Issa Rae, and Regina Hall — but for AMC as well. The cable network has been searching for their next influential prestige drama after Breaking Bad and Mad Men went off the air, and critical hits like Better Call Saul and Halt and Catch Fire have failed to amass as large of a following. While the network has little to worry about financially thanks to their monster hit The Walking Dead — which has its own issues portraying race — this series could be AMC's next big prestige drama break.