X Atencio, Disney Animation And Theme Park Legend, Has Died At 98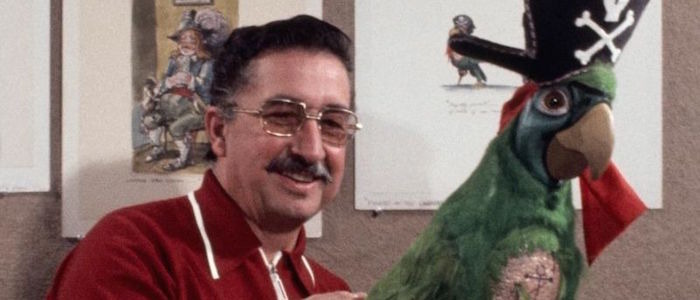 X Atencio, the beloved Disney animator and Imagineer whose credits include everything from Pinocchio to Disneyland's Pirates of the Caribbean attraction, has passed away at the age of 98. Atencio leaves behind a legacy marked by two of the most iconic theme-park attractions ever created, as well as decades of innovation in feature and short animation.
This news was first confirmed on the D23 website Monday afternoon. Atencio, who worked for the Walt Disney Company from 1938 to 1984 with a brief break during World War II when he joined the Army Air Corps, was inducted as a Disney Legend in 1996. Until 1965, Atencio worked for Disney's Animation department, first on Pinocchio and Fantasia, and then on short subjects such as the Oscar-winning Toot, Whistle, Plunk and Boom (1953) and the Oscar-nominated A Symposium on Popular Songs (1962). Before becoming an Imagineer, Atencio also created stop-motion sequences in live-action films such as The Parent Trap (1961) and Mary Poppins (1964).
Atencio, who shortened his first name from Francis Xavier, is best known for the work he did at the Disney theme parks after joining WED Enterprises at Walt Disney's request. Once there, Atencio was tasked with co-writing the script for Pirates of the Caribbean, including the attraction's bouncy theme "Yo Ho (A Pirate's Life For Me)." He performed similar duties for The Haunted Mansion, writing the attraction's dialogue and co-writing its anthem, "Grim Grinning Ghosts." (You can still hear him when your "Doom buggy" stops mid-ride; he's the voice behind the emergency spiel.) For Walt Disney World, Atencio contributed to Space Mountain, Spaceship Earth, Epcot's Mexico pavilion, and more.
"X was an enormous talent who helped define so many of our best experiences around the world," said Bob Weis, president of Walt Disney Imagineering, to D23. "Some may not know that when he wrote the lyrics for 'Yo Ho' he had never actually written a song before. He simply proposed the idea of a tune for Pirates of the Caribbean, and Walt told him to go and do it. That was how X worked — with an enthusiastic, collaborative attitude, along with a great sense of humor. His brilliant work continues to inspire Imagineers and bring joy to millions of guests every year."
Atencio is survived by his wife Maureen, six children and stepchildren and eight grandchildren. His versatility, wit, and innovation will be profoundly missed by all Disney fans.