Mike Myers Is Going With A Little 'Bohemian Rhapsody' For His First Live-Action Film In Eight Years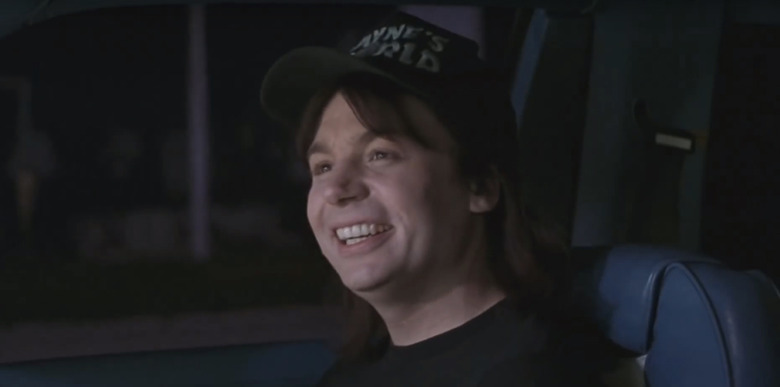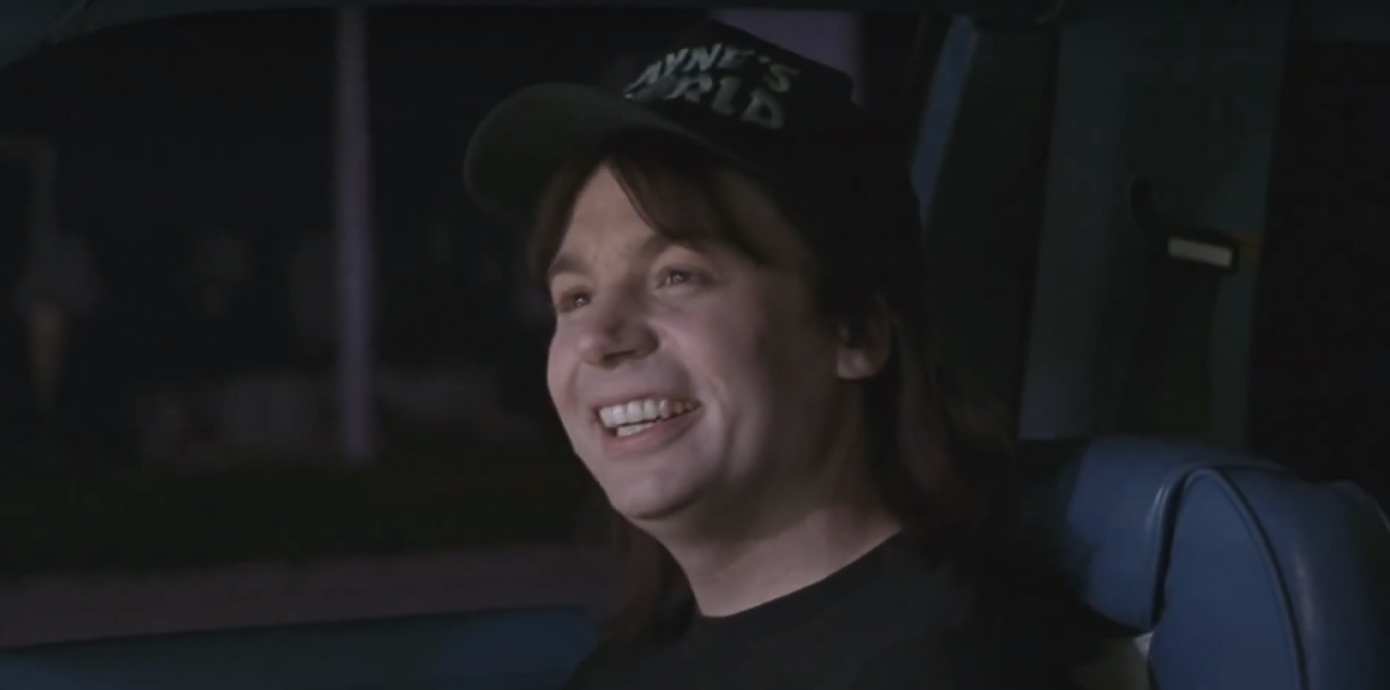 It's almost impossible to think of Queen's signature tune "Bohemian Rhapsody" from their album A Night at the Opera without thinking of the sequence in Wayne's World where Saturday Night Live veterans Mike Myers and Dana Carvey lip sync and head bang to their heart's content. Therefore, it only makes sense that Mike Myers is currently in talks to take a role in the biopic about Freddie Mercury, the frontman of the aforementioned rock band.
Deadline has word of Mike Myers joining Bohemian Rhapsody, or at least being in talks for a role in the movie, which just offered a first look at Mr. Robot star Rami Malek looking incredible and almost indistinguishable from the real Freddie Mercury in a still from the movie, which is directed X-Men and The Usual Suspects helmer Bryan Singer.
This will be a rare acting turn for Mike Myers, who hasn't been seen in a live-action role in a non-documentary film since his small supporting turn in Quentin Tarantino's Inglourious Basterds in 2009. Myers is slated to appear in the drama Terminal with Margot Robbie, potentially being released sometime this year, as well as the comedy biopic Del, where he will play famed improvisational comedy mentor Del Close, but otherwise, he hasn't made a narrative feature since Shrek Forever After in 2010.
As of now, it's not clear what role Mike Myers would be playing, but considering the age of Queen at the time the movie takes place, Myers is far too old to play any of Freddie Mercury's bandmates. However, there's a chance he could be playing Queen's longtime manager Jim Beach, even though Myers looks nothing like the man.
But considering Queen traveled the world playing their magnificent rock, there are plenty of characters Myers could be playing. It could even end up being a throwaway supporting role like the one he played in Inglourious Basterds. You could easily imagine Myers playing some kind of radio personality, or a concert promoter in the United Kingdom, just one of the many faces who crossed paths with Queen decades ago.
The full circle aspect of Mike Myers appearing in a Freddie Mercury biopic called Bohemian Rhapsody after creating such an iconic moment with the song is a fun little detail. Since Myers is a chameleon when it comes to playing nearly every character he takes on (except in So I Married an Axe Murderer, where he essentially plays himself), this turn for him should be an interesting one. Though it might not be as continually fascinating as his role playing fictional comedian Tommy Maitland on ABC's new iteration of The Gong Show.
In the meantime, we'll leave you with that one scene from Wayne's World: