Cool Stuff: E.T. The Extra Terrestrial Phones Home On Jonathan Burton's 35th Anniversary Print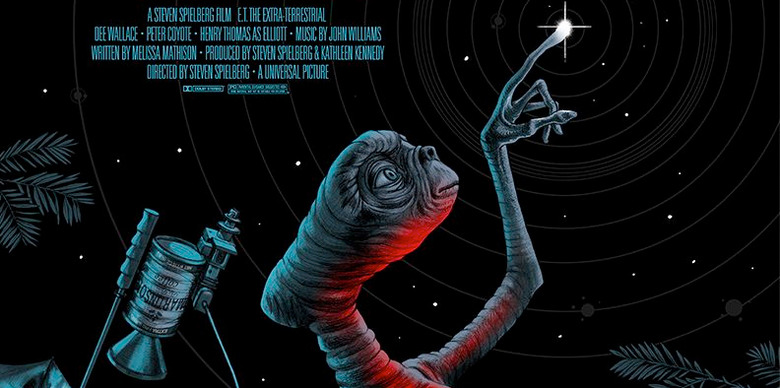 This year marks the 35th anniversary of E.T. The Extra Terrestrial, and the Amblin Entertainment sci-fi adventure is celebrating with the release of a new commemorative home video release today, which also marks the first time the film has been made available on 4K Ultra HD. But that's not all Steven Spielberg fans can do to celebrating the touching classic.
Mondo has announced a new E.T. The Extra Terrestrial print by Jonathan Burton in celebration of the 35th anniversary, and it's a gorgeous image featuring the titular alien trying to contact his home planet. Check out the Mondo E.T. The Extra Terrestrial print below and find out when and how to get it.
Here's Jonathan Burton's Mondo E.T. The Extra Terrestrial print revealed yesterday: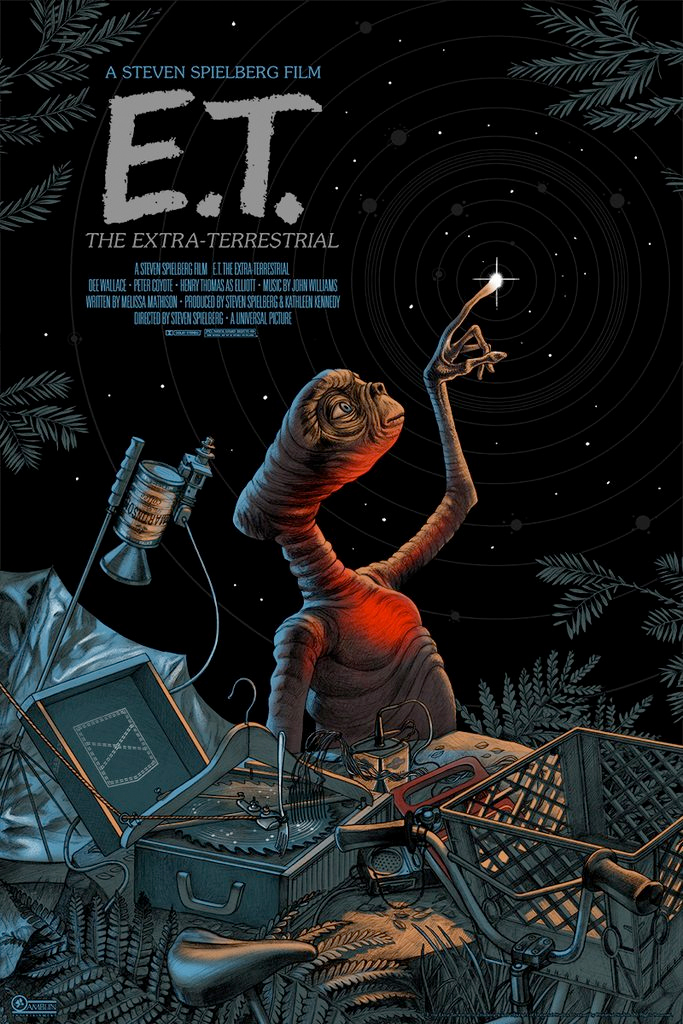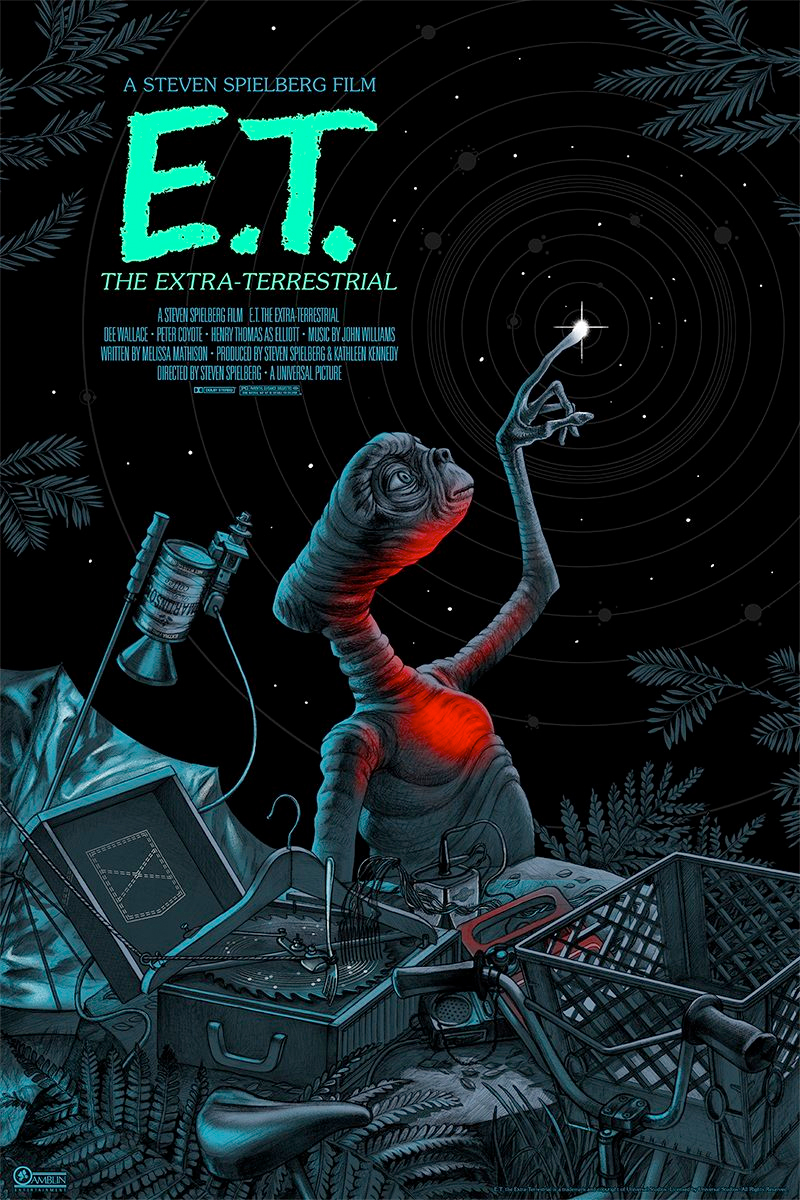 The one on the left is the regular version, which is a 24x36 screen print with an edition of 325, that will cost you $50. As usual, it will go on sale at a random time today, September 12th, on the Mondo website, so stay tuned to the @MondoNews Twitter feed to find out exactly when.
For those who aren't quick enough to get their hands on the regular version, if you're going to be in the United Kingdom for the Thought Bubble art festival, you'll be able to get your hands on the variant on the right, which has glow in the dark elements.
Here's what Jonathan Burton had to say about the creation of this Mondo E.T. The Extra Terrestrial print:
"Settling on an idea from this visually spectacular film was a difficult task. I sketched out many possibilities from different scenes but this one mainly stood out because of the wonderful 'phone home' contraption which I wanted to delve into. It's a kind of W.Heath Robinson style construction where a small action of the wind in the trees tugs at a rope which pulls a fork to turn a wheel which sets off this surprising machine to send a message through space. It's a magical moment in the film made all the more endearing by the use of Elliot's 1980s equipment.
I didn't want to shy away from showing E.T. as a major element of the poster as he's so iconic but also because I welcomed the challenge of drawing a creature so fascinatingly odd. The character is a great design of unthreatening strangeness and this balance is tricky to capture. His pointing finger is an obvious tribute to the original poster though I like how we have it leading to his home, and with the special spot varnish we only get a glimpse of his solar system within the right light.
Oh how I crave the BMX of my youth."
We're right there with you, Jonathan. Good luck getting your hands on this print!