Sequel Bits: 'Creed 2', 'Blade Runner 2049', 'Jay And Silent Bob Reboot', And More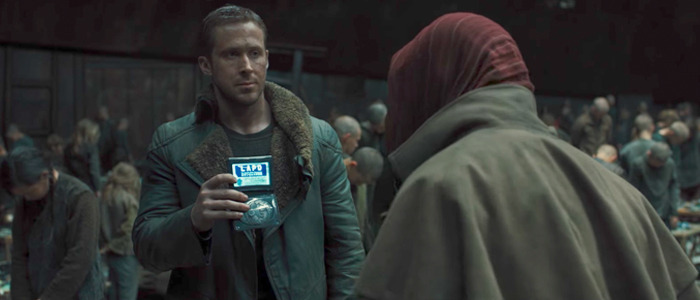 In this edition of Sequel Bits:
Sylvester Stallone hints that Creed 2 will begin filming next year
Blade Runner 2049 debuts a new clip
The latest update about How to Train Your Dragon 3
Actor Jason Mewes talks about Kevin Smith's script for Jay and Silent Bob Reboot
Angelina Jolie is returning for Maleficent 2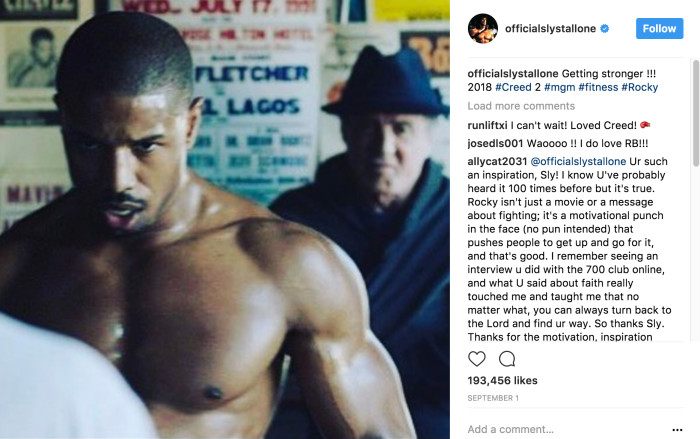 Sylvester Stallone has been a one-man promotional machine for Creed 2 over the past few months, slowly teasing out the return of Dolph Lundgren's Ivan Drago and keeping us thinking about this sequel long before it actually goes into production. One of his recent Instagram posts indicates that the movie will start shooting in 2018, which is exciting...as long as Ryan Coogler comes back to direct it. Maybe he'll get started after he finishes press rounds for Black Panther in February.
Here's a new clip from the highly-anticipated sci-fi sequel Blade Runner 2049, which shows Ryan Gosling's character stumbling upon a manufacturing center featuring grimy children hard at work. Their overseer (Lennie James) isn't pleased with the reveal that Gosling's L.A.P.D., but this seems like just one stop for Officer K on his larger quest for the truth.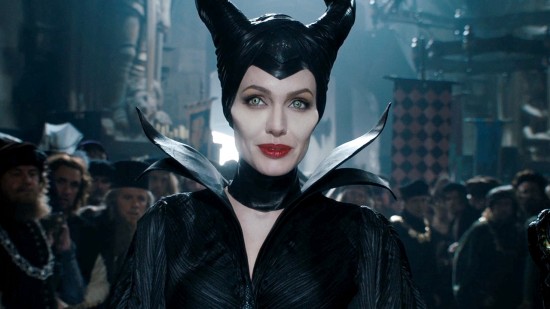 Angelina Jolie has been keeping busy as a director, but we're about to see more of her in front of the camera as well. Deadline has an interview with her in which she confirms that she's coming back for a big Disney sequel:
There were rumors that she might be doing Universal's Bride Of Frankenstein but she said she is going back to Disney to do Maleficent 2. "We have been working on the script and this is going to be a really strong sequel," she said, excited by the prospect of returning to that Disney villainess.
That report makes it seem like it's a "one or the other" type of situation between Maleficent 2 and Bride of Frankenstein, so we'll have to see if Universal starts looking elsewhere to cast that role. No word yet on when Maleficent 2 will be ready to begin production.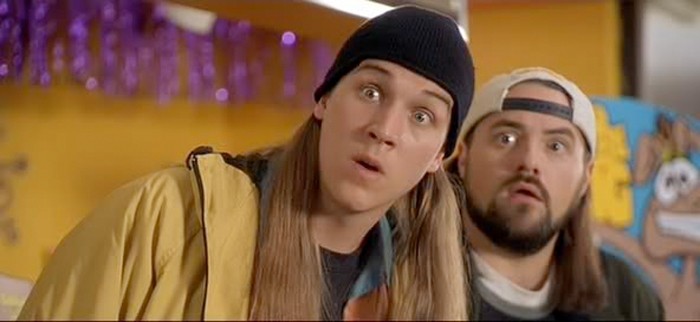 Jason Mewes, who plays Jay in Kevin Smith's View Askewniverse films, tells ComicBook.com that he's read the script for Smith's Jay and Silent Bob Reboot and that it's "amazing" and "super clever."
"It's called Jay & Silent Bob Reboot, and it's Jay and Bob making fun of reboots. It's funny — a couple of people have asked me, 'are you guys even playing the characters if it's a reboot?' It's not really a reboot, Kevin called it Jay & Silent Bob Reboot, and it's us making fun of reboots, but the script's awesome. It's very funny."
Did anyone really expect Mewes to say anything negative about the script? No big shock there. But he did also tease that Smith is reaching out to a lot of the cast members of Jay and Silent Bob Strike Back to see if he can recruit them for this sequel, so it's possible we'll see a reunion between these guys and Ben Affleck, who appeared in many of Smith's early films.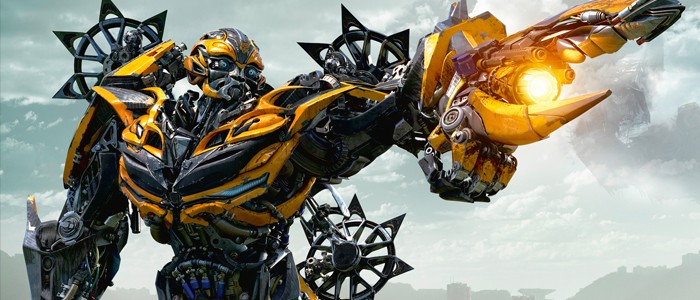 Transformer World relays a casting call that indicates Paramount's Bumblebee spin-off movie is looking for "beachy types" like surfers, skaters, hippies, and babes for a shoot on the Santa Cruz Beach Boardwalk later this month. The official synopsis told us the '80s-set movie takes place in a small California beach town, so this seems right in line with the vibe they're going for.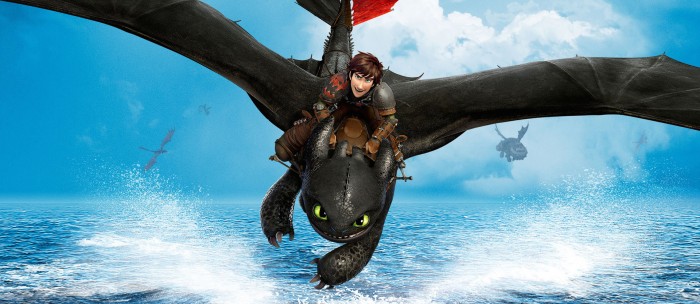 Wondering what the progress is like on How To Train Your Dragon 3? You'll be pleased to know that Jay Baruchel has been working on it for a while and has a good feeling about what they've done thus far. He tells Collider:
"Oh, yeah! I started last year, and I've done two sessions this year, as well. On the short end, it takes about three years to make one of those movies, and that's quick. Three years is rushing it. But we're well on our way and it's gonna be a special one, I really think. Everything in me and my experience on it tells me that this is gonna be the pinnacle of the whole thing."
I really loved the first movie and enjoyed the second one, so I can't wait to see how this franchise comes to a close.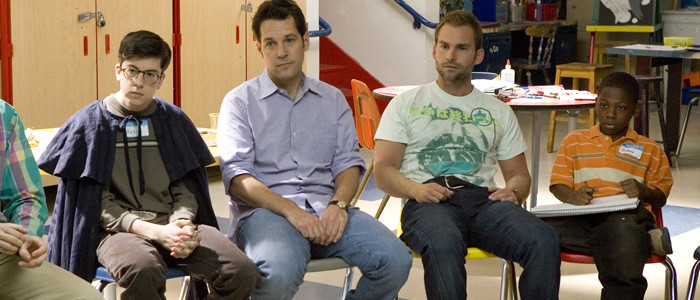 In an interview with CinemaBlend, actor Seann William Scott explains why he thinks a sequel to his 2008 comedy Role Models will never happen:
"No...But you know why I don't think so? Somebody had told me, I met a really big producer who actually used to run a studio. This was like a few years ago, actually. If you think about how, I mean, R-rated comedies are dead, unfortunately. Pretty much. What was good is that we have, you know, Hitman's Bodyguard did well, but that's like, you have two huge stars in that and then I think there was Girls Trip, but other than that there's no appetite for it. And this producer told me four or five years ago. He was like 'man we could never make Role Models today.' I was like 'really?' He was like 'Nope. Studios, it's just a different system. Just that premise. It's just. It's not worth the money for these people now. It's a completely different group of people making decisions on what movies get made.' So I think based on that, probably not."
Broadly speaking, he has a point, but every year there prove to be new exceptions to those "rules." Here's the bigger question, though: is anyone really clamoring for Role Models 2 in the first place? I like the first movie just fine, but maybe some things should just be left to stand alone.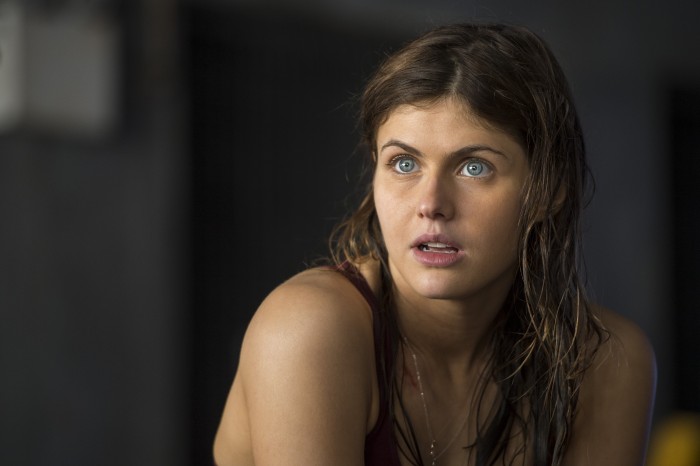 San Andreas 2 was announced back in February of 2016, but there hasn't been much movement on it since then. Actress Alexandra Daddario, who played Dwayne Johnson's character's daughter in the first movie, gave Collider the latest update:
"It's still in the pre-production stage of putting it together. You never know with Dwayne Johnson's schedule. He's a very busy man. But that movie did very well, and it did very well overseas, so I can see them trying to find a slot for it."
Sounds like this project is at least still in the works, though I imagine trying to find a spot on Johnson's calendar for it right now would be as difficult as punching an earthquake in the face.