'Stephen King's 'It' Has Largest Opening Weekend Ever For A Horror Movie, Breaks All Sorts Of Records [Updated]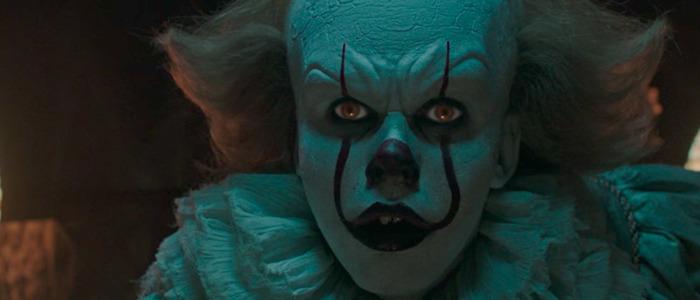 Update: The early estimates were incorrect. It did not make $117.2 million in its opening weekend. It made $123.1 million.
The hype and box office predictions for the new adaptation of Stephen King's beloved horror novel It were high well before the movie hit theaters, and the sneak preview screening numbers indicated that It was going to have a huge weekend. Now the numbers are rolling in, and It has exceeded even the highest expectations that anyone had for the movie.
Not only does It have an impressive 86% on Rotten Tomatoes, which is a solid score for a horror movie, but the movie is on track to land the largest opening weekend at the box office for any horror movie. Not only that, but it's the largest three-day opening weekend for an R-rated movie, the third largest box office opening of the year, the biggest opening for any September release, and the largest opening weekend for New Line Cinema. All that from the highest number of screens for an R-rated movie.
Find out more about the It box office below.
Variety reports It will be pulling in an estimated $117.2 million this weekend after debuting on 4,103 screens in the United States, landing an average of $28,552 per screen. For a movie that cost $35 million to make and was expected to make $75 million from the most generous predictions before this weekend, this is a huge opening for Warner Bros. Pictures and New Line Cinema. That's even with less theaters showing the movie thanks to Hurricane Irma in Florida forcing the closure of 175 theaters this weekend.
Outside of the United States, It did some decent numbers at the international box office. The film pulled in an additional $62 million from 10,665 screens in 46 markets. That too is the biggest international opening for a horror film with a global total of $179.2 million.
When the official numbers roll in Monday morning, there may be a small difference, but these estimates are as close to official as we can get for now. Either way, fluctuation will not result in any of these records being lost.
A sequel to It was already in development before the film hit theaters this weekend, with writer Gary Dauberman returning to write and Andy Muschietti back to direct. But as we know, the sequel will not have Jaeden Lieberher, Jack Dylan Glazer, Finn Wolfhard, Wyatt Olef, Jeremy Ray Taylor, Chosen Jacobs and Sophia Lillis returning in the lead roles as the kids from the first film. Instead, we'll follow their characters as adults 27 years later when Pennywise returns to terrorize Derry, Maine again. Warner Bros. hopes to release the sequel in the fall of 2019.
With such a big box office opening, I'm betting Warner Bros. and New Line will be fast-tracking this movie to start shooting as quickly as possible. But they have to get the adult cast together first before that happens. We might have some suggestions for who should play those roles in the coming week, so stay tuned.
It is in theaters everywhere now, so go buy a ticket.