Spike Lee And Jordan Peele Teaming Up For 'Black Klansman' Crime Thriller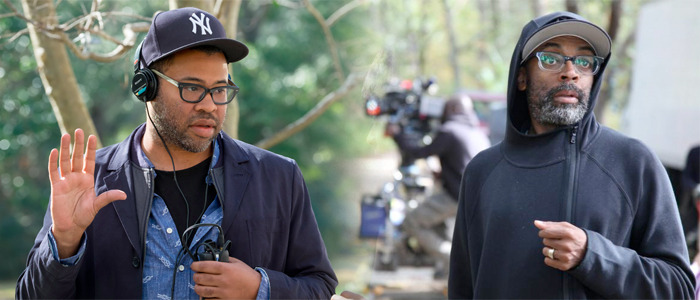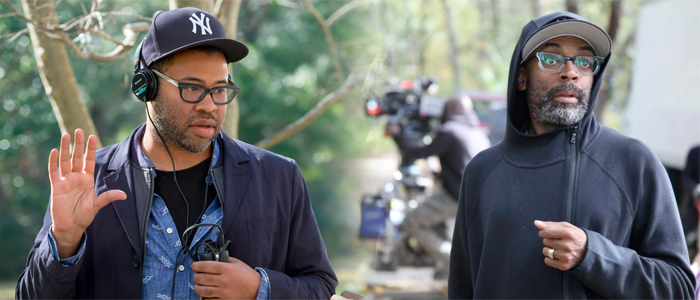 Director Spike Lee is one of the most prominent African-American filmmakers, making some of the most poignant and relevant films that are full of rich social commentary about class, racism and more. Meanwhile, Jordan Peele just started his directing career by bringing us the powerful horror thriller Get Out, rife with themes and metaphors about race, and a promising beginning to his future as a filmmaker. Now the two directors are teaming up for a new project that will surely have a to say about racism in America.
Spike Lee and Jordan Peele will collaborate on a new project called Black Klansman, which will tell the true story of a black police officer who managed to somehow infiltrate the Ku Klux Klan in the late 1970s. The Black Klansman movie at Focus Features even has a promising new talent in talks to take the lead role.
Variety provided the report about Black Klansman, which will be directed by Spike Lee, who will also produce with Jordan Peele. They'll also be working with producers Sean McKittrick, Shaun Redick, and Raymond Mansfield at QC Entertainment and Jason Blum at Blumhouse Productions. Don't worry, this isn't just a feature length adaptation of Dave Chappelle's famous sketch about the blind, black white supremacist Clayton Bigsby.Black Klansman follows Ron Stallworth, a black detective in Colorado Springs, Colorado who responded to a Ku Klux Klan classified ad looking for new members. That's right, the Klan used to seek out new members in the newspaper. Teaming with a fellow anonymous white police officer who would double as Stallworth during in-person meetings with other Klan members, Stallworth gathered a slew of intelligence by pretending to be a white supremacist.
Stallworth was responsible for all communication and correspondence that wasn't in-person, starting with a phone call from a Klansman, not to mention keeping up with everything that happened at the meetings he couldn't be at in-person. Meanwhile, his fellow officer had to maintain knowledge of the other communication between Stallworth and the Klan so the two could flawlessly pretend to be the same person.
Thanks to his infiltration of the Ku Klux Klan, the police were able to sabotage cross-burnings and other hateful activities planned by the diabolical group of racists. While this operation mostly went smoothly, there was one instance that made Stallworth think it could fall apart, a scenario that could easily be mined for suspense in Black Klansman, thanks to a certain special guest coming to town for a KKK event. In an extensive feature at Vice, Stallworth explained:
"The only time I was apprehensive about this falling apart was on January 10, 1979, when David Duke—the grand wizard—came into town. I describe it in my book as the "camera showdown." I had been talking to Duke on the phone periodically, and I had been talking to a gentleman by the name of Fred Wilkens—he was the Colorado grand dragon, the state leader. Duke came into town for a recruiting trip, and was going to be addressing print and television media. During the course of the morning of his arrival, my chief of police contacted me and told me he wanted me to be David Duke's bodyguard during his stay in town."
I can just imagine that scene playing out in Black Klansman, so I hope it's played up for suspense and tension. If you want to know how it all played out and find out more about Stallworth's undercover operation, you should read Vice's full story on the matter.
So who will be bringing Stallworth's story to life? Funnily enough, it will be someone that director Spike Lee has worked with before on the 1992 film Malcolm X. No, it's not Oscar winner Denzel Washington, but instead his son John David Washington. The legacy actor has been starring on the HBO series Ballers, but he also had a small role in Malcolm X as a student in a Harlem classroom. The young Washington is in talks to take the lead role in the movie, though it's not clear when the movie is intended to hit theaters. We'll keep you posted as more information becomes available.