This Christmas, 'Die Hard' With A New Illustrated Adaptation Of The Action Classic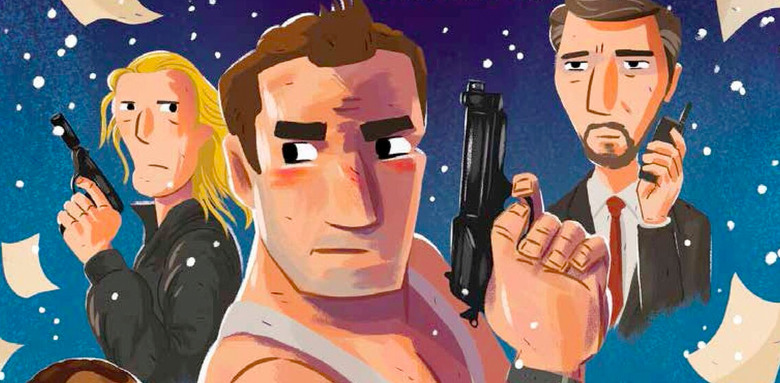 It's hard for some to accept the fact that Die Hard is a Christmas movie, and therefore even harder for them to accept that it's one of the best holiday movies ever made. But that's just a fact. Now you can relive the story every Christmas in a new way, thanks to an abridged, illustrated adaptation of the classic action movie coming to shelves in October.
Inspired by the famous poem "Twas the Night Before Christmas," Insight Editions is publishing A Die Hard Christmas: The Illustrated Holiday Classic, which looks like the perfect way to spend a night while roasting chestnuts by an open fire. Check out some pages from the Die Hard Christmas book below.
Here's an inside look at A Die Hard Christmas: The Illustrated Holiday Classic: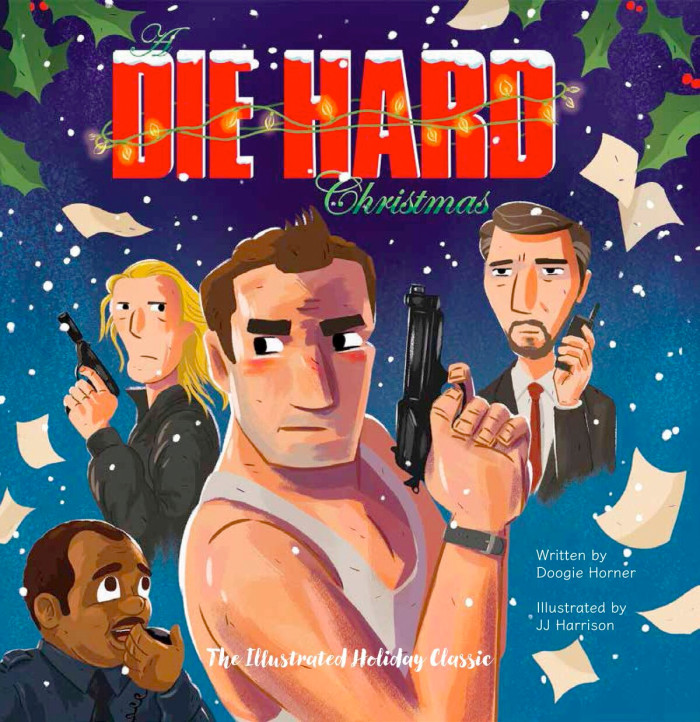 Comedian Doogie Horner (who has appeared on the Doug Loves Movies podcast a few times) and illustrator J.J. Harrison worked with Insight Editions on this book, which will be available to buy sometime in October so you can have it this holiday season. Though it's illustrated like a kids' book, it has a more adult price tag at $16.99.
The official press release for the book adds:
Complete with machine guns, European terrorists, and a cop who's forced to rely on all his cunning and skills?and the help of a fellow officer?to save the day, this humorous storybook is the perfect gift for any Die Hard fan. Filled with clever illustrations and an irreverent story, this cleverly reimagined homage is sure to make readers' bellies shake–like a bowl full of jelly!
Sitting and reading this book on Christmas Eve should be the new holiday tradition for families. Will you partake?