'Outlaw King' First Look: Chris Pine Reunites With 'Hell Or High Water' Director In The 14th Century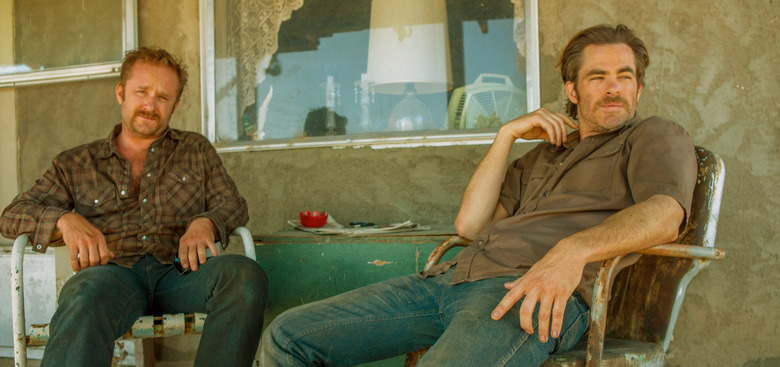 Chris Pine is keeping the wiry beard that he grew for A Wrinkle in Time, and taking it back to the 14th century for a reunion with his Hell Or High Water director David Mackenzie.
Pine stars as legendary Scottish outlaw and leader Robert the Bruce in Outlaw King, a Netflix film following the Wars of Scottish Independence in the 14th century. Though there's little resemblance to the sun-bleached neo-Western that was Hell Or High Water, Mackenzie is in his element as a proudly Scottish director, and will surely bring out another great performance from Pine.
Rocking something akin to a mullet-meets-bowl-cut with mutton chops and a beard, Pine looks in his element in the first image from Outlaw King released by Netflix, below: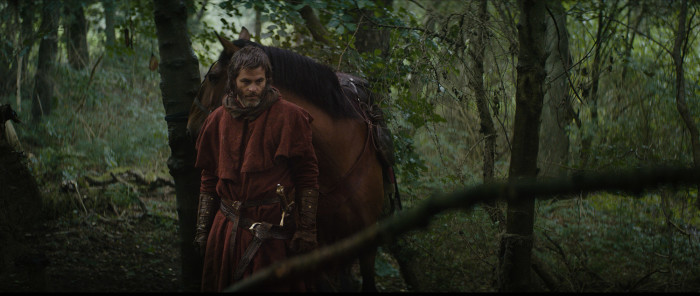 Pine is joined by a star-studded cast including Aaron Taylor-Johnson, Florence Pugh, Tony Curran, Stephen Dillane, and Billy Howle for the Scottish epic. It will follow the year in which Robert the Bruce fights to regain his country and gets crowned King of the Scots, only to be defeated in a surprise attack by the English forces and made an outlaw by the English king.
Mackenzie said in an official statement accompanying the first image from Outlaw King:
"I am so happy to have the opportunity to dig deep into the story of Robert the Bruce and to discover some of the truths that often get obscured by legend. This is my sixth feature film shot in Scotland and autumn is my favourite time of year to shoot so I am excited to bring this film to light in the beautiful Scottish elements – come rain, shine, storm or snow."
Mackenzie is a Scottish director, and likely very pleased to get back in touch with his Scottish roots after breaking into the U.S. market with the acclaimed Hell Or High Water in 2016. I'll admit I wasn't aware that Mackenzie wasn't American, considering how well Hell Or High Water was a neo-Western that captured a distinctly Americana perspective on economic anxiety and desperation. It's promising to see him reunite with his Hell Or High Water star Chris Pine, who turned in one of the greatest and most nuanced performances of his career in the Oscar-nominated film.
Mackenzie expressed excitement at reunited with Pine too, continuing in his statement (via Collider):
"I am also delighted that Chris Pine, with whom I had a great time on our last film, has joined our Scottish and international cast and crew including the excellent Aaron Taylor-Johnson and the exciting emerging talent of Florence Pugh and Billy Howle. I know Chris will bring intensity and flair to Robert the Bruce and his struggle to take back his country, being crowned King of Scots, then suffering a disastrous defeat and left on the run with just a handful of supporters only to claw his way, with bravery and cunning, back to victory.  This was an early form of guerilla warfare against the might of a vastly bigger better resourced enemy and is one of the great comeback stories of history."
Outlaw King is currently in production and slated for a 2018 release on Netflix.