MoviePass Card Delivery Delayed 2 To 3 Weeks Due To Unprecedented Demand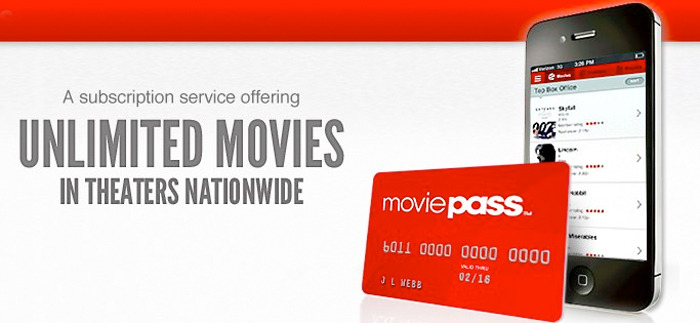 The buzz around the movie ticket subscription service MoviePass was through the roof a few weeks ago. The service that allows users to pay a flat fee in order to see a movie of their choice in theaters every day was given a significant price drop and users would only be paying $9.95 each month.
The announcement from MoviePass was so big that, for the entire week after the price drop, their website was difficult to access and the app wasn't working properly due to the high amount of traffic from new users looking to start their subscription. Now here we are, three weeks later, and while the website and app are up and running properly, new users may have to wait a little while before they can start using the service. Find out more about the MoviePass delay below.
MoviePass sent an e-mail to new subscribers to inform them there would be a two to three week delay before they received their new cards due to "unprecedented volume of traffic" from new users. Here's what the e-mail said:
"Though our processing facility has increased production, there is currently a 2-3 week delay in card delivery. We greatly appreciate your patience as we work to process your requests. Please note that your first month of service will not begin until your card arrives or you visit an e-ticketing theater. To meet this demand, our production facility has rapidly increased capacity. We sincerely apologize for the delay."
This isn't the best way for MoviePass to start their reinvigorated endeavor. While it's great that the response to their new price point has been stellar, the fact that they're not able to meet demand is disconcerting. As they say, they've increased capacity at their production facility, but that doesn't change the fact that their customer service is still far behind. Plus, with such a significant delay, why is there no compensation by offering a free month of service or something like that?
The day after the new price point was announced, I was charged both the new $9.95 price and my old recurring $34.99 charge. I've sent both a customer service inquiry in the in-app chat and to the customer service e-mail address about this problem, but it has yet to be dealt with in any capacity. Furthermore, I have two outstanding ticket reimbursements from when the app wasn't working during their first week of the newly priced service.
This poor level of customer service is particularly frustrating when MoviePass has no problem charging customers right away, but not offering their full services to customers. At least new customers don't have to worry about getting charged until they start using the service while preexisting users are still getting the shaft by not getting proper customer service
The good news is that the service MoviePass itself provides seems to be running smoothly. You can check into movies, and now you're even allowed to see the same movie multiple times, something that was prohibited in the previous iteration of the service. Plus, AMC Theatres still hasn't figured out how to ban the services, as they expressed their desire to shortly after the subscription price drop (though they have made it inconvenient in some locations). So if MoviePass can get their ducks in a row, meet demand of new users and start providing satisfactory customer service, then everything should be fine.