'It: Chapter 2' Creeps Forward With Writer Gary Dauberman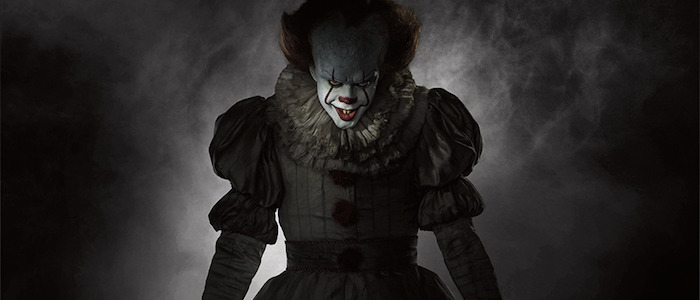 Warner Bros. and New Line know they have a hit on their hands with It, Andy Muschietti's terrific adaptation of Stephen King's classic horror novel. Splitting the dense book into two films – one that follows "The Losers' Club" protagonists as children, and one that catches up with them as adults nearly thirty years later – was a bold move that required a lot of confidence that the first movie would be good enough to justify the sequel. But now that we're on the cusp of the first film's release and that's earned solid reviews, a sequel seems inevitable.
While It: Chapter 2 hasn't officially been given the green light by the studio just yet, we're confident it's only a matter of time because they've already hired It co-writer Gary Dauberman to begin writing the sequel.
In my interview with producers Seth Grahame-Smith and David Katzenberg earlier this week, they told me and a small group of other journalists that work has already gotten underway on It: Chapter 2.
"We are locked and loaded and ready to jump in the minute they say 'go.' The script is not done, but the script is being worked on. Obviously, all of the filmmakers are chomping at the bit to get started, and we have a very exciting shape, and Gary's working away. I feel somewhat optimistic that we'll get to make it, but there's been no official decision."
I spoke briefly with Dauberman during that press junket as well, and when I asked him about the sequel, he wouldn't talk about it – almost as if he wasn't sure how much he was allowed to reveal. /Film's Fred Topel did a full interview with him, and when Fred asked him if he had started thinking about the sequel yet, Dauberman said no. That's obviously not the case since the producers straight up told us that he was working on it, but you can't blame the guy for making sure he keeps his job.
During Jacob Hall's visit to the It set, producer Barbara Muschietti told him that if they make a sequel, it will open with a flashback to The Black Spot, a nightclub built by black soldiers in Derry, Maine that was ultimately burned down by white supremacists. And director Andy Muschietti (who isn't quite locked for the sequel yet, but seems likely to return) said earlier this week that the sequel will include some of the book's more "transdimensional" elements, which I won't spoil here. Suffice it to say: things are about to get super weird in Derry, and I can't wait to see what that looks like on the big screen.