Live-Action 'Aladdin' Casts Billy Magnussen As The Token White Guy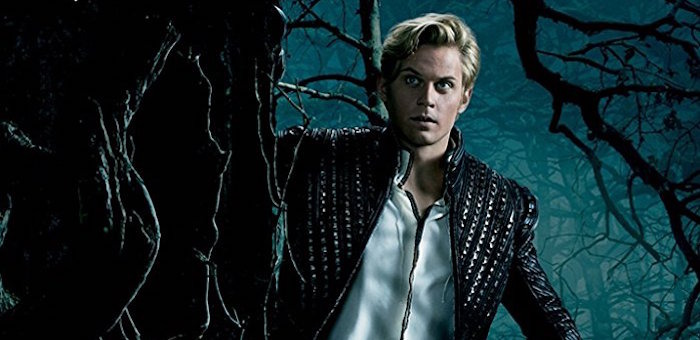 The live-action Aladdin has been under intense scrutiny by fans who were hoping for it to be an authentic depiction of the Middle Eastern-set story that the 1992 animated classic depicted. Well, as authentic as could be for a movie that mashed together Indian and Middle Eastern imagery spanning hundreds of years.
Still, diversity was an important aspect of this live-action adaptation, and Disney and director Guy Ritchie promised to make it a priority — despite rumblings that studio was having trouble finding actors of Middle Eastern and Indian descent to play its leads. Those concerns seemed to be for naught, however, when the film cast Egyptian-Canadian actor Mena Massoud as Aladdin and half-Indian, half-British actress Naomi Scott as Jasmine. However, Disney may have lost the goodwill surrounding the leads' casting when it cast its first white actor Billy Magnussen as an original character who didn't appear in the animated movie.
The Hollywood Reporter broke the news that Magnussen had been cast in the live-action Aladdin as Prince Anders from Skanland, a new role created for the film. There aren't more details on this Prince Anders, though it's likely he'll be playing one of the rejected suitors to Princess Jasmine, who refuses to marry the men chosen by her father, the Sultan.
The actor — who recently appeared as an obnoxious drug addict in Ingrid Goes West but is likely more known for his turn as "the Other Prince" in Into the Woods — wouldn't be the first actor to originate a role in the live-action adaptation, as Saturday Night Live alum Nasim Pedrad is set to play original character Mara, a handmaiden and friend to Jasmine. Numan Acar has also been cast in an original role of Jafar's henchman. The casting up until now has been predominantly of Middle Eastern or Indian actors, as shown in the cute set photo that Disney released of the main leads Massoud and Scott alongside Will Smith — as the Genie — and villain Marwan Kenzari as Jafar.
Meet the cast of #Aladdin: Will Smith (Genie), @MenaMassoud (Aladdin), @NaomiScott (Jasmine), and Marwan Kenzari (Jafar)! 🎬: @realguyritchie pic.twitter.com/1Sktyu5Sle

— Disney (@Disney) September 6, 2017
However, Magnussen is the first white actor to be announced in a film set in the Arabian peninsula with a completely POC cast which has raised a few eyebrows, as well as a few questions.
Namely: why? This is the point where those who simply want movie news can click back on their browser. Let's get nerdy. And get annoyed.
The Being Loyal to the Animated Classic Argument
Magnussen's character is a completely original character, so no.
The Best Actor for the Job Argument
Listen, I'm sure Magnussen is a talented actor. His turn as the thick-necked, insufferable frat bro in Ingrid Goes West makes it seem like he's cater-made to play whatever buffoon that Jasmine humiliates. But I'm sure there are many Middle Eastern or Indian actors who could play the same role — which probably won't be guaranteed that much screen time in the first place.
The Historically Accurate Argument
This is where things get tricky, because the animated Aladdin is notoriously anachronistic. And Ritchie has said that he plans on drawing inspiration from both the animated movie and the classic folk tale that appeared in One Thousand and One Arabian Nights, so that widens the time and geographic range even further. The tale as told in One Thousand and One Arabian Nights was actually set in China, while the animated film sets in firmly in the Arabian Peninsula. Since Ritchie's setting seems more inspired by the animated film, let's go with the big question: were there any white people present in the Arabian Peninsula at the time that Aladdin takes place?
In the film, the Genie critiques Aladdin's fashion, calling it "so 3rd century." We can then surmise that the film takes place in at least 300 or 400 A.D. But then this is where things get confusing: "Salaam" an Arabic greeting, is used several times throughout the film, supporting the 300s argument. But as is "Allah," which would indicate that Agrabah is a Muslim society, which didn't take root in the Arabian Peninsula until after the 630s. Not to mention the architecture and fashion is Persian-influenced, of which the first empire can be traced back to 550 B.C. Also prominent are the Indian influences like the Taj Mahal-inspired palace, which could indicate the film taking place during the Mughal Empire from the 1500s to the 1800s. (Don't even make me mention the presence of the Egyptian Sphinx and the Chinese fireworks during Aladdin and Jasmine's Magic Carpet ride.)
So let's strip away all the anachronistic elements of architecture and fashion — and the theory that Aladdin actually takes place in the far future in order for the Genie to have been locked away in the lamp for 10,000 years. I'm going to go with the 300s Arabian Peninsula time frame, and do a rudimentary historical deep dive into whether princes of Nordic descent could have feasibly traveled to Agrabah in this time. (The Disney press release lists Prince Anders' kingdom as Skanland, which is located in Norway.)
While there were some Greco-Roman trade relations with northern India from around 300 B.C., there is little evidence that the Arabian Peninsula interacted with Western traders or explorers until the 1000s A.D. So no, this is not historically accurate.
The Hollywood Needs to Shoehorn a White Guy In To Sell Tickets Argument
This is a tried and true Hollywood practice, from Tom Cruise in The Last Samurai to Matt Damon in The Great Wall — though to be fair, Damon's character only served as the Western soldier who was proven wrong about his beliefs and shown that Chinese culture is superior (The Great Wall is a surprisingly nationalistic Chinese film). And excuses over the whitewashing of movies like Exodus, The Prince of Persia, and Gods of Egypt only hammer in this point.
Comic and novel writer Saladin Ahmed, who has penned an Arabian-set fantasy novel called Throne of the Crescent Moon, said that conversations he's had in Hollywood about adapting his novel to the big screen only prove that point.
FWIW every serious conversation I had with Hollywood ppl about THRONE made it clear it would never be filmed without a crammed-in white lead https://t.co/ZcmBhF6Xz4

— Saladin Ahmed (@saladinahmed) September 6, 2017
So why would Magnussen be all right with taking on such a shoehorned, potentially polarizing role? Well, he did star as the white lead in a biopic about Bruce Lee.
So, sounds about right.