Bond Watch: Could 'Bond 25' Remake 'On Her Majesty's Secret Service'?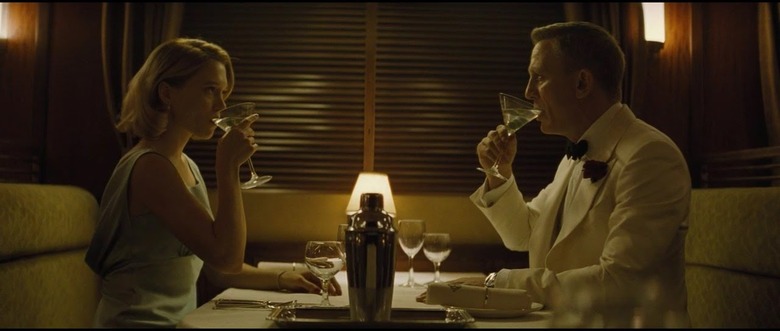 It's been a little over a month since we officially entered "Bond Watch." If you know the movie news cycle, you know the drill. The next James Bond movie is coming, which means that every single British tabloid in existence is blindly throwing darts at a board, trying to get the big scoop on what the next 007 adventure will be about and who will be in it. Most of the stories that come out of Bond Watch will be stinky helpings of BS, served by the shovelful by sources who don't know what they're talking about. But sometimes? Sometimes you'll find a little gem of truth. That's the game.
Anyway. Bond Watch: Day 36. Today's story is that the still-untitled Bond 25 will revisit one of the more infamous events in the series' storied history. Specifically, the climax of 1969's On Her Majesty's Secret Service.
The Rumor
The story comes from the U.K. tabloid Page Six, who reports that Bond 25 will find Daniel Craig's secret agent on a mission of revenge. The details will require you to think back long and hard to the events of Spectre, a movie that begins to vanish from the mind the moment the credits begin to roll.
As you may recall, Spectre concluded with Agent 007 defeating his arch-nemesis and (ugh) adoptive brother, Ernst Stavro Blofeld (Christoph Waltz) before driving into the sunset with Madeleine Swann (Léa Seydoux). Spectre is a misfire on a number of levels, but it's the dynamic between these three characters that linger like a painful bruise two years later. Transforming Bond's most famous villain into a family member with a personal grievance is worthy of an eye-roll, but trying to convince us that Bond actually loved Dr. Swann, one of the most boring and uninspired Bond heroines in decades played by an actress with no chemistry with Daniel Craig, was a real issue.
Previous Bond movies would have gotten around this by just forgetting she exists in time for the next mission – that's how these movies have always worked. But the Craig era is defined by continuity and attention to character and detail. And Page Six says that Bond 25 will open with this couple married and happy...only for violence to strike:
A Hollywood insider tells us that in the film that's so far been dubbed "Bond 25": "Bond quits the secret service, and he's in love and gets married." The source continues that "his wife then gets killed," bringing Bond back into action.
In the franchise's last film from 2015, Spectre, Bond's love interest was Léa Seydoux as Dr. Madeleine Swann — who's (naturally) rescued by Bond just before the closing credits. But the source says that as the next film opens, they are in wedded bliss. "The film's like Taken with Bond," says the source, who adds that the suave spy is trying to avenge his wife's murder.
The Taken comparison is apt, but "Bond's wife is murdered" and "Bond goes on a mission of personal vengeance" are not new to this series. If this is true (and you should be taking this all with salt because we're in "Bond Watch" and nothing is real yet), this will represent the series retreading some of its greatest and not-so-greatest hits.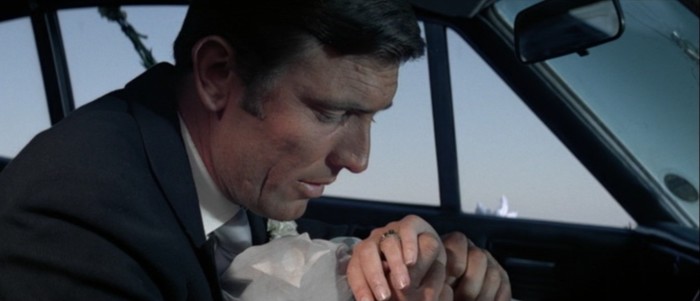 Shades of 007's Past
The most obvious touchstone here is On Her Majesty's Secret Service, which was once infamous as the only Bond movie to star George Lazenby as 007 and has since evolved out of its black sheep status and into "the often unsung masterpiece that paved the way for Daniel Craig's take on the character." That film concluded with Bond marrying Tracy di Vicenzo, the love of his life, only for a still-living Blofeld to have her gunned down minutes after they say "I do."
Before Craig took on the role, this was the first time we saw a truly helpless and vulnerable James Bond. Unable to pursue the car carrying his wife's killer, he can only hold her lifeless body in his arms and mutter that they "have all the time in the world." It's a heart-wrenching moment, made all the more incredible because Diana Rigg's performance is fantastic – you truly get that this is the woman who could woo Bond away from the life of killing and spying and drinking and screwing everything that moves.
On Her Majesty's Secret Service
So if Bond 25 goes down this same route, it's at an immediate disadvantage. We care when Tracy dies. It's devastating. We'd all sigh a sigh of relief when Madeleine Swann bites it. She's so boring.
The big difference here is that the murder of Bond's wife provides the melancholy ending of On Her Majesty's Secret Service and this rumor suggest that Bond 25 would open with 007 becoming a widower. However, this also wouldn't be the first time a Bond movie has been ruled by a personal vendetta. Diamonds Are Forever, in a rare moment of continuity for early Bond movies, opens with James Bond hunting for Blofeld to avenge Tracy's murder (even though Bond is once again played by Sean Connery and no one ever mentions Tracy's name). Years later, For Your Eyes Only would open with Bond visiting the grave of his wife, only to be attacked by an unnamed villain who is clearly intended to be Blofeld (transformed into a comedic stooge for some reason).
Licence to Kill
But while it would be easy to compare this premise to Taken, it has a lot in common with 1989's Licence to Kill, Timothy Dalton's second and final appearance as James Bond. Although controversial among Bond fans, I happen to be a pretty fan of it: it's nasty and mean and finds the 007 producers desperately trying to mimic the grimy, violent action movies of the '80s with fascinating mixed results. It opens with Bond's best friend Felix Leiter (played by Jeffrey Wright in the new film) getting married, only for a gang of drug dealers to feed his leg to a shark and murder his bride. Bond does the British spy equivalent of turning in his badge and goes rogue, infiltrating the drug cartel and getting his sweet vengeance against those who harmed the people he loves.
In other words, if Page Six's report turns out to be true (and that's a big "if"), Bond isn't going Taken as much as he's once again looking to the past and remixing his greatest hits. Is this the way to send off Daniel Craig, who probably won't play the character after this film? That's a discussion for another day.