Cool Stuff: 'Hellraiser' Gets A 30th Anniversary Vinyl Soundtrack And Print By Matt Ryan Tobin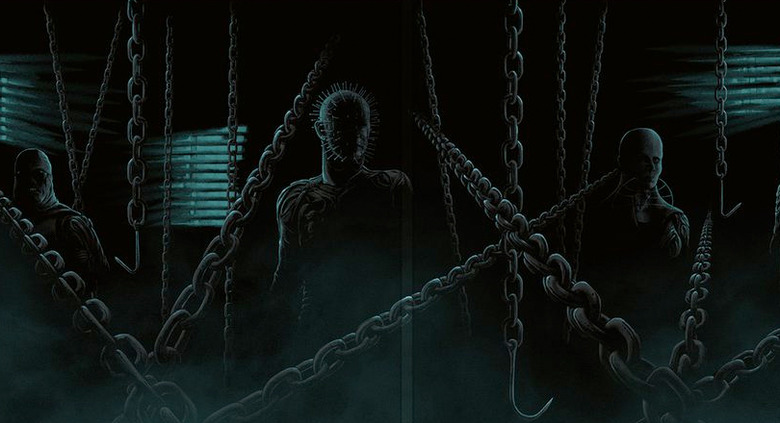 This year marks the 30th anniversary of the nightmare that is Hellraiser. To celebrate the introduction of Pinhead to the world of horror cinema, Mondo has a limited edition vinyl soundtrack release on the way debuting in conjunction with a new print designed by artist Matt Ryan Tobin, coupled with a special anniversary screening for fans living across the pond.
Get all the details on the Hellraiser vinyl soundtrack, print and anniversary screening below.
First up, here's the limited edition vinyl soundtrack for Hellraiser from Mondo: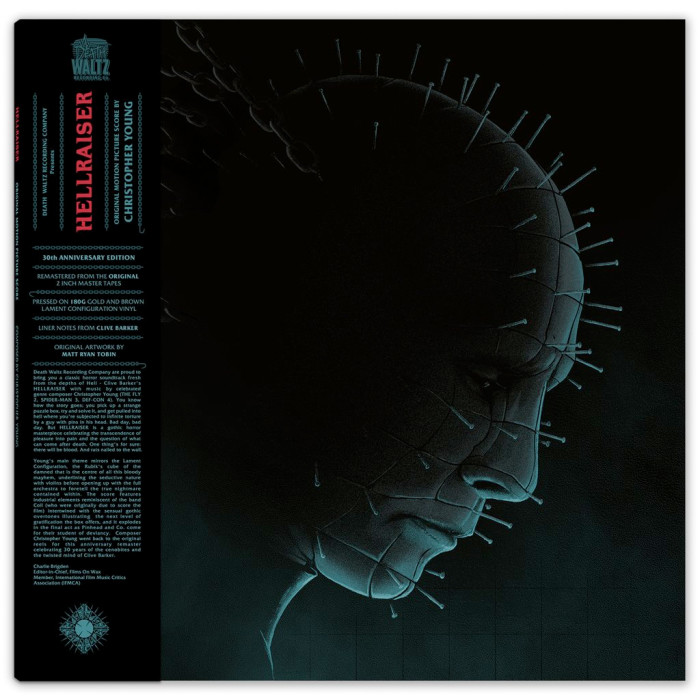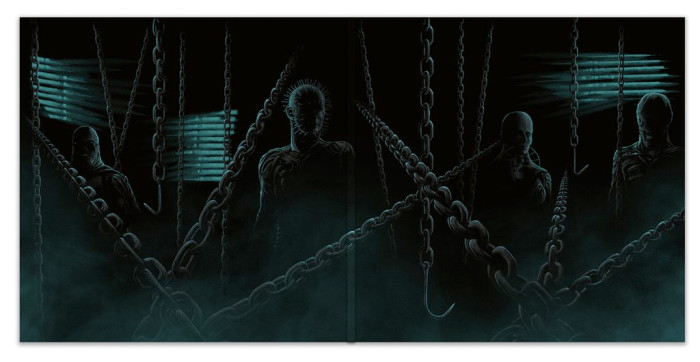 The soundtrack has been remixed and remastered from the original 2-inch analog reel-to-reel sessions, overseen and approved by the film's composer Christopher Young. Meanwhile, the gatefold see above has artwork designed by Matt Ryan Tobin that looks positively stunning. However, there are several different versions of the vinyl soundtrack that you'll be able to get your hands on. Here's how they break down:
LP Edition
180 gram vinyl housed inside an 425gsm gatefold sleeve featuring all new art by Matt Ryan Tobin and featuring liner notes from Clive Barker and a cardboard replica lament configuration box.
1) Screening Edition: Pressed on clear vinyl with black smoke and gold color in color effect available exclusively at The Prince Charles London screening on September 25 and at Beyond Fest in Los Angeles on October 6th. 500 copies only for $30 / £30 
2) Mondo Exclusive: Lament Configuration vinyl (Gold and Brown swirl) 2000 units. Online only for $30.
Box Set Edition
6 x 7" singles each with a unique cover housed inside a 8" x 8" wooden lament configuration box replica with liner notes from Clive Barker. Strictly ltd to 1000 copies. On sale 10/6/2017 online only for $80.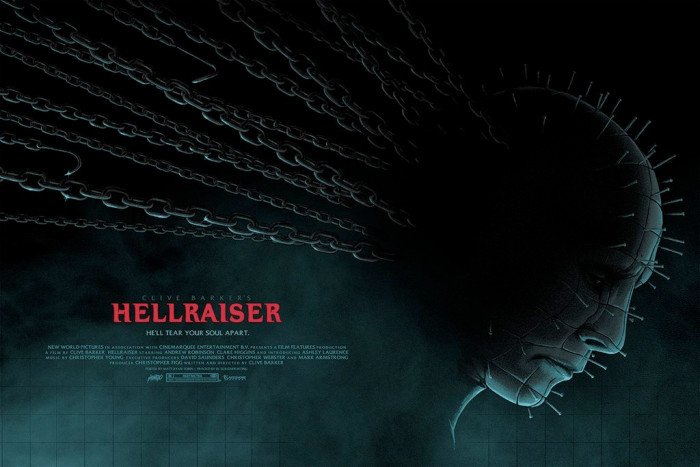 Mondo's Hellraiser Print by Matt Ryan Tobin
Meanwhile, there's also a Hellraiser print that is on sale as part of a ticket bundle for the Prince Charles Cinema screening. The screen print measures 36x24 and has an edition of 325. Unfortunately, it doesn't appear you'll be able to get our hands on this Hellraiser print otherwise, but that might change down the road, especially if there are any prints leftover from the screening.
For those who don't know, Hellraiser has a special history with Prince Charles Cinema, who released a special statement:
"Hellraiser had its first ever public screening here at The Prince Charles Cinema way back in September 1987; the owner of the cinema still talks about the packed, raucous, late-night screening that blew the roof off the place. When Mondo reached out to us about launching the soundtrack re-release in celebration of the film's 30th anniversary, we jumped at the chance to take part. And just when we thought the evening couldn't get any better, Arrow Films came in with a 35mm print of the film in hand to make this a perfect night at the movies!"
There's also a new Hellraiser Blu-ray that will be released this fall on October 30, 2017. Get all the details right here.