The Name Of Benicio Del Toro's 'Star Wars: The Last Jedi' Character Explained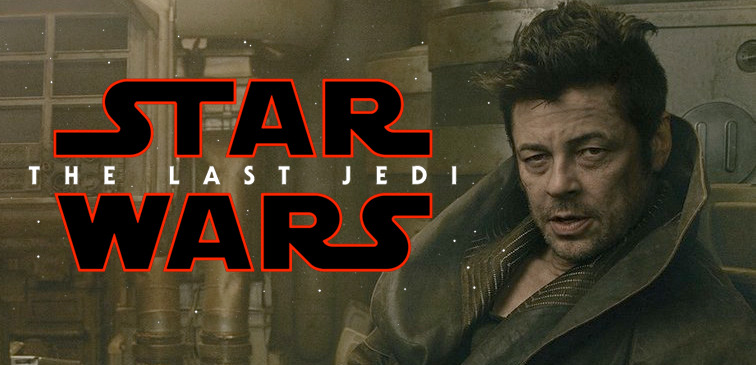 Yesterday, Star Wars fans flocked to all sorts of retailers to get their hands on the first merchandise from Star Wars: The Last Jedi for the Force Friday II celebration across the world. We featured a whole list of the coolest toys you could get in stores yesterday, and one of those toys has revealed an interesting detail about a certain character who has been shrouded in secrecy.
Benicio del Toro has been said to play a character referred to as "DJ" by director Rian Johnson and the crew. However, Johnson has also indicated that "DJ" is not the character's actual name. Thanks to a Funko POP Vinyl figure that was released on Force Friday II, we now know what those initials stand for. Find out what we learned about the Benicio del Toro Star Wars character below.
When we rounded up the new Funko POP Vinyl figures featuring characters from Star Wars: The Last Jedi, we noticed that there was a little tag on the hat that DJ was wearing. On that tag was text in Aurebesh, a language that exists in the Star Wars universe and can easily be translated with the help of a letter chart. From the image provided, we could only make out the second word on the tag, and it looked like it either said "Jorn" or "Join." Now we have the full text, thanks to MakingStarWars: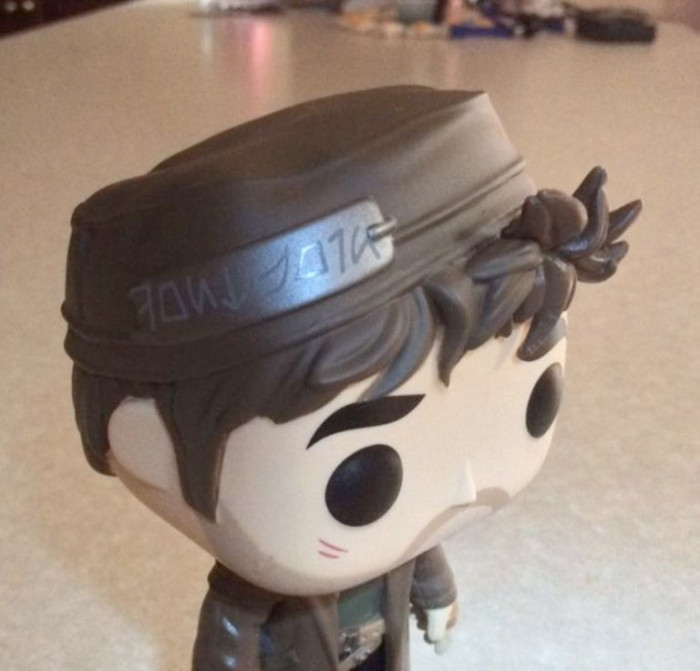 The tag on DJ's hat on the Funko POP Vinyl figure says "Don't Join." So what does that mean? One explanation is that he's part of the Resistance, and much like political protests today use taglines like "Resist" and other defiant words, this is his way of casually defying the First Order.
More interestingly, maybe DJ is on neither the side of the Resistance nor the First Order, and his hat actively supports not choosing a side in the battle, perhaps in favor of everyone looking out for themselves instead. DJ is supposed to be a hacker after all, and they're known to be loners when it comes to picking a side in a fight.
We're betting the latter is the correct assumption, and that means that DJ likely won't be a trustworthy character when it comes to his role in the movie. My bet is that he's helping the Resistance in The Last Jedi, but he's not necessarily willing to risk his life to help them unless the price is right, not unlike Han Solo in Star Wars: A New Hope.
Star Wars: The Last Jedi hits theaters on December 15, 2017.