'Starsky & Hutch' Reboot Will Be A Fun And Gritty Continuation Of The Original Series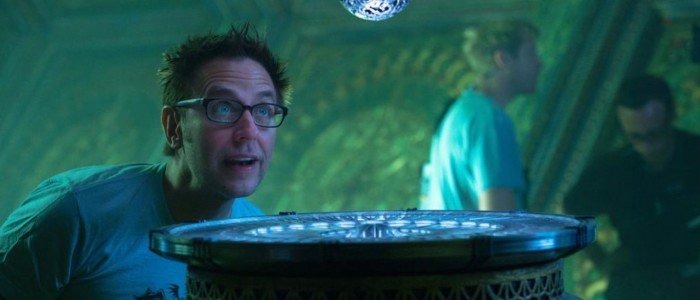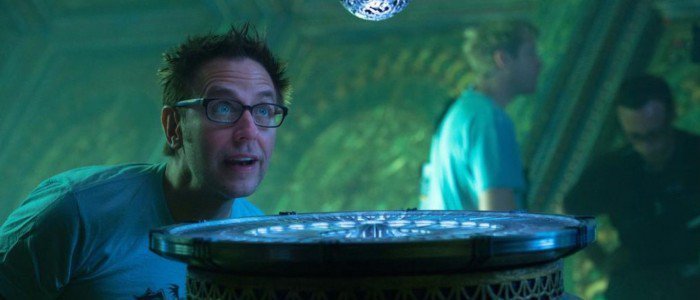 Remember the Starsky and Hutch reboot we heard about last week? Amazon is already behind it, giving the project a script-to-series commitment. Executive producer James Gunn (Guardians of the Galaxy Vol. 2) is reportedly directing the pilot, which he's co-writing with his brother, Brian Gunn (PG Porn), and cousin Mark Gunn (Journey 2: The Mysterious Island). However, eboot may me the wrong word for the project because, in a recent Facebook post celebrating the original series and the deal with Amazon, Gunn wrote it's not a "reboot or a remake, but a continuation of the original series that would deconstruct the buddy cop show in a fun way."
Below, read what Gunn had to say about the Starsky and Hutch reboot.
The project will mark the first dive into television for Gunn's production company, Troll Court Entertainment. The filmmaker is working with Sony Pictures Television and the powerhouse producer behind Fast & Furious, Neal Moritz. Gunn wants to make a Starsky & Hutch series that "would honor the genre while turning it inside-out." He has a lot of love for the series, being the first "adult" show he ever watched and loved, so he doesn't want to do a spoof like Todd Phillips' 2004 film starring Ben Stiller and Owen Wilson.
From 1975 to 1979 on ABC, David Michael Starsky (Paul Michael Glaser) and Kenneth "Hutch" Hutchinson (David Soul) watched the streets of Bay City, California. William Blinn created the series, and it's nice to learn Gunn wants to honor his work instead of poking fun at it. Here's what Gunn wrote about the series:
You may have just read the news that I'm doing a version of Starsky & Hutch over at Amazon, producing alongside Neal Moritz with Brian Gunn and Mark Gunn writing. Well...
When I was a kid, Starsky & Hutch was the first "adult" show I ever saw, and I fell in love. It instilled in me a lifelong love of gritty street shows, of killer 70's threads, and muscle cars. So when Neal – the producer of the Fast and Furious franchise – asked me if I wanted to be a part of an all new Starsky and Hutch on TV, I was instantly intrigued.
So I considered it. For me, as so many of you know, I can't become involved with something unless I really love and am committed to the project. So I started writing down some outlandish ideas for how we would handle Starsky and Hutch today – ideas that would be exciting and different and not at all what people expect. This would NOT be a reboot or a remake, but a continuation of the original series that would deconstruct the buddy cop show in a fun way. Like Guardians of the Galaxy did with the space opera, it would honor the genre while turning it inside-out. And it would definitely not be a spoof like the 2004 Starsky & Hutch movie – it would be gritty and driven by both characters and high stakes. I came up with a lot of wild ideas – things I can't go into quite yet – but stuff that got me excited about the prospect of creating a TV show.
So I sent my ideas off to Neall and the guys and, instead of balking at the twists of it all, they fully embraced my vision and were excited by it. So Neal and I got the two writers I trusted most in the world to work with us, my brother Brian Gunn (co-creator of our PG-Porn web series) and my cousin Mark Gunn. They took my nascent ideas and ran with them, creating a complex storyline we're all crazy about.
Out of all the places that wanted to finance the pilot script, we chose Amazon. At Amazon I believed we would have the most freedom to create something that is different, challenges the audience, and that strays outside the parameters of genre from time to time. I also have quite a few filmmaker friends who have been working with Amazon lately, and what sets them apart from most of the other friends I have working in TV is that they love them.
So, yes, I AM working on Starsky & Hutch for Amazon: I couldn't be more excited, and I can't wait for you guys to see what we come up with. Striped Tomato forever! Stay tuned!
The details:
- This is the first foray into television for my production company, Troll Court Entertainment.
- Sony Pictures TV is behind the show, and Brian, Mark, and I will executive produce alongside Neal Moritz, whose Original Films has an overall deal with Sony TV. The company's head of TV, Pavun Shetty, is also executive producing.
- The original series was created by William Blinn and produced by Spelling-Goldberg, airing on ABC from 1975 to 1979. It starred Paul Michael Glaser and David Soul as Starsky & Hutch as they protected the streets of the fictional and awesome Bay City.
"Outlandish," "gritty," and a story "that strays outside the parameters of genre from time to time" sounds great, especially from Gunn. He can write a story that is completely outlandish but still has real emotion and stakes. The tone of the Starsky and Hutch Amazon series doesn't sound too different from what Gunn accomplishes with his Guardians movies, which tonally, are impressive in how the director can infuse so much heart and soul into some ridiculousness scenarios. Maybe we'll see him pull off a similar feat with Amazon's Starsky and Hutch, which sounds more promising than I ever thought a Starsky and Hutch reboot would sound.