Warner Bros. Wants Leonardo DiCaprio To Lead The Joker Origin Movie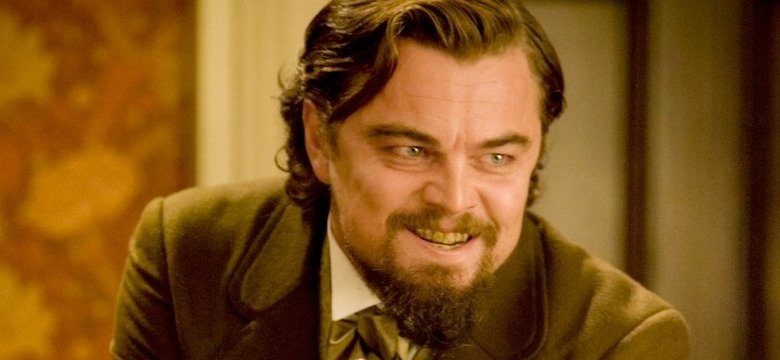 The news of Warner Bros. Pictures and DC Entertainment planning a spin-off focusing on the origin of The Joker outside of the continuity of the DC Extended Universe where Justice League takes place was crazy enough. But it was made all the more wild by the fact that it was going to be directed by Todd Phillips with none other than cinema legend Martin Scorsese producing. It turns out the involvement of the latter may be part of a larger plan that the studio has to land a certain big name for the lead role as the Clown Prince of Crime.
Word on the streets of Gotham City is that Warner Bros. is hoping that Martin Scorsese's involvement will allow them to reel in Oscar winner Leonardo DiCaprio to play The Joker, finally bringing him into the word of comic book movies.
News of the possibility of seeing Leonardo DiCaprio as The Joker comes from The Hollywood Reporter, but this is far from a done deal. In fact, there's not even an offer out to DiCaprio yet, so there isn't even any negotiations going on. The trade has simply heard that the studio will make a big effort to land DiCaprio for the role by way of his frequent collaborator.
It's not a bad plan considering DiCaprio and Scorsese's extensive work together: Gangs of New York, The Aviator, The Departed, Shutter Island and The Wolf of Wall Street. But there's a snag. As of now, Martin Scorsese's deal to produce The Joker origin movie isn't closed yet. So there's a chance that he may not end up being involved. If that's the case, that would probably make it more difficult to land Leonardo DiCaprio.
But even if Scorsese does close a deal to produce, there's still no guarantee that DiCaprio would want to take on a role like this. DiCaprio is quite picky when it comes to the roles he chooses, and he's traditionally stayed away from major studio blockbusters. The closest he's come in recent years would be The Great Gatsby and Inception, but both of those had the involvement of big deal directors like Baz Luhrmann and Christopher Nolan to sweeten those deals. Playing a comic book character, even if it's The Joker, just might not be his cup of tea.
What this does show us is that Warner Bros. Pictures sees this as something that can go against the grain of comic book movies. When the report initially surfaced, The Joker origin movie was said to be a 1980s-set gangster thriller along the lines of Martin Scorsese's older films like Taxi Driver, Goodfellas or Mean Streets. Our own Peter Sciretta has heard the studio even hopes for this to be a prestige, awards-level movie rather than the usual superhero blockbuster fare. Leonardo DiCaprio could certainly make the movie more interesting, even if at 43 years old he seems a little too old for an origin story about the villain.
If you're still not into the idea of a Joker origin movie, even with Leonardo DiCaprio involved, you're not the only one. Along with the dissatisfaction expressed online by fans (including our own Josh Spiegel), apparently Suicide Squad star Jared Leto isn't happy about this development. Supposedly, the actor has expressed displeasure at the idea of multiple actors playing different versions of The Joker to his agents.
Since this Joker origin spin-off is meant to be the first in a new banner of standalone spin-offs outside of the DC Extended Universe that will be a little less traditional when it comes to comic book movies, the studio surely wants to make sure they get it right. But at this point, it sounds more like a pipe dream than anything.
As for other candidates who could play The Joker, we came up with our own list of younger possibilities. But we'll just have to wait and see who Warner Bros. tries to line up for the role.