'Long Shot' Trailer: A Netflix True Crime Doc – With A 'Curb Your Enthusiasm' Twist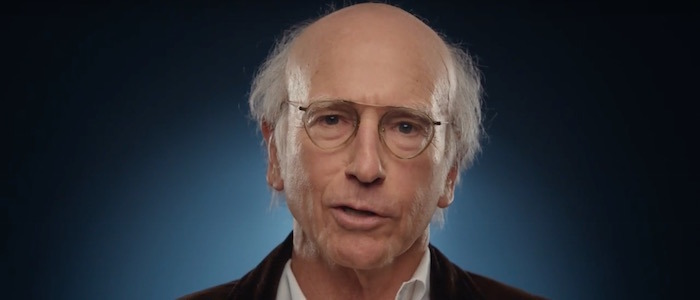 You should take everything you read in the IMDB trivia pages with a fistful of salt, but one piece of information has stuck with me in the decade or so since I first read it. Curb Your Enthusiasm saved a man's life. Literally. Because this man was arrested for a murder he didn't commit and was facing the death penalty and the only hope of clearing his name meant the producers of HBO's comedy series finding him in b-roll footage they filmed at Dodger Stadium at the time of the crime. Now that's trivia worth knowing.
And now, this trivia tidbit has become a new documentary called Long Shot, which is set to premiere at the Telluride Film Festival before making its way to Netflix next month.
Director Jacob LaMendola's short documentary tells the story of Juan Catalan, who was arrested and charged with murder in 2003. But his alibi – he was at a baseball game with his daughter – was looking shaky in the eyes of the law, especially when he could not be found in footage from the television broadcast of the game.
Enter comedian and actor Larry David, who was filming scenes for the Curb Your Enthusiasm episode "The Car Pool Lane" in Dodger Stadium that night.
The trailer essentially telegraphs what happens, but I'm fascinated to learn the full story. I especially look forward to hearing David's take on the whole situation, since he remarked at the time "I tell people that I've now done one decent thing in my life, albeit inadvertently."
I often joke about Netflix making its film buying decisions based entirely on algorithms, but Long Shot feels genetically engineered to appeal to the service. It's a true crime story, slotting in right alongside Making a Murderer. It's a Hollywood story, easing in next to Five Came Back. And it's directly connected to one of the most successful comedians of all time, making it a bizarro companion piece to their ever-growing line-up of comedy specials and shows. Heck, why not make this a double feature with their new Jerry Seinfeld special?
Here's the official synopsis for Long Shot:
Juan Catalan was arrested for a murder he didn't commit. To save his life, all he had to do was prove he was one of 56,000 people at a Dodgers Game that night. That's where Larry David comes in...
Long Shot will premiere at the Telluride Film Festival this week before arriving on Netflix on September 29, 2017.