Ben Affleck May Make A War Film With 'Red Platoon'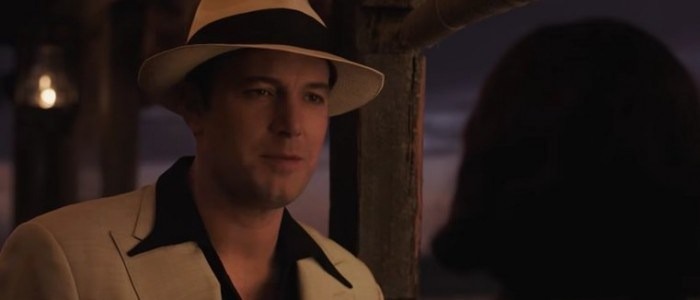 Director Ben Affleck has made a gangster film, a detective movie, and a heist film. Now, he's in talks to add a war movie to that list with a Sony project, Red Platoon, based on Clinton Romesha's best-selling memoir. George Clooney and Grant Heslov are producing the film, which is about a firefight that lasted 14 hours at the Battle of Kamdesh.
Below, learn more about the potential Ben Affleck war movie.
According to The Tracking Board, Affleck is in talks to direct the film about the Battle of Kamdesh, which occurred during the war in Afghanistan. On October 3, 2009, over 300 Taliban fighters raided Outpost Keating, which is a base located on the Afghan-Pakistani border. It's isolated and difficult to protect, so after years of attacks, the Taliban fighters launched their biggest assault to date on the base. Staff Sgt. Romesha, who was later awarded the Congressional Medal of Honor, led a small band of soldiers in a counterattack that overcame the odds.
The Tracking Board adds Affleck's brother, Casey Affleck (Manchester by the Sea), could play Staff Sgt. Romesha, making Red Platoon the first movie they've done together since the great Gone Baby Gone. The recent Academy Award winner is currently being eyed for the lead role.
The two brothers brought some of their best and most dramatic work out of one another the last time they worked together. Gone Baby Gone, like Affleck's other directorial efforts, is a Warner Bros. picture. Red Platoon would be his first directorial effort outside of the studio, which is viewed as his home studio. If Affleck signs on to direct the true story, he'd most likely rewrite Adam Cozad's (Jack Ryan: Shadow Recruit) script.
Affleck spent a good amount of time developing The Batman as his next directorial effort before handing the reins over to Matt Reeves. He's always expressed a desire to direct a large-scale film, especially if it's science-fiction, so it was disappointing when he left the director's chair on the DCEU project (he's still set to star in that film, but the rumor mill keeps flipping back and forth on that one). Affleck directing a superhero movie was a pleasant surprise at the time of its announcement, but Red Platoon sounds like the kind of material with the sort of weight we'd expect from him.
Affleck's last effort behind the camera, Live by Night, was an unfortunate disappointment that, nonetheless, still served as a reminder of his talent as a filmmaker. The gangster drama was muddled, messy, and a bit cold, but it doesn't suffer from a lack of ambition and has more than a few scenes that show what an eye Affleck possess – it features some beautiful work from Affleck and cinematographer Robert Richardson. The film was a misfire at the box-office and failed to grab audiences the way The Town and Argo did, but it's the kind of miss you feel like only a great director could've made. There are flashes of greatness in it, just not enough to make the Dennis Lehane adaptation come together as a whole. Hopefully, the next movie Affleck directs, whether it's Red Platoon or something else entirely, is every bit as captivating as his other films.